Highlights of the New Kia Optima-K5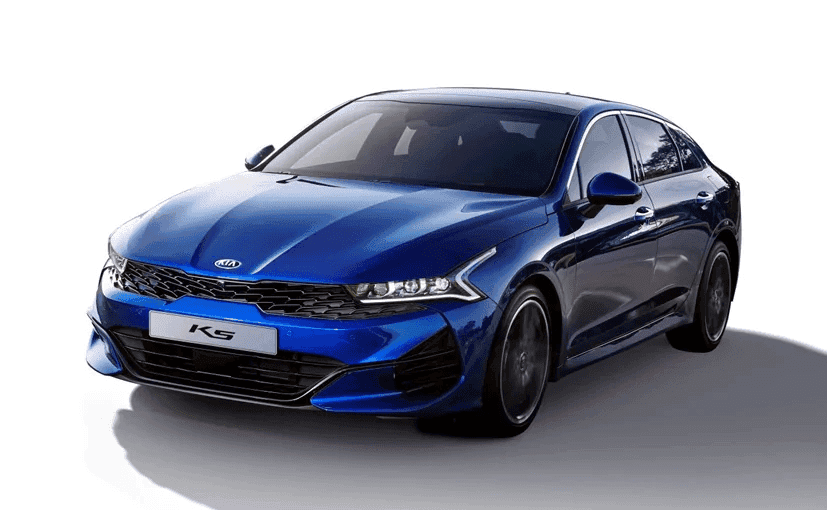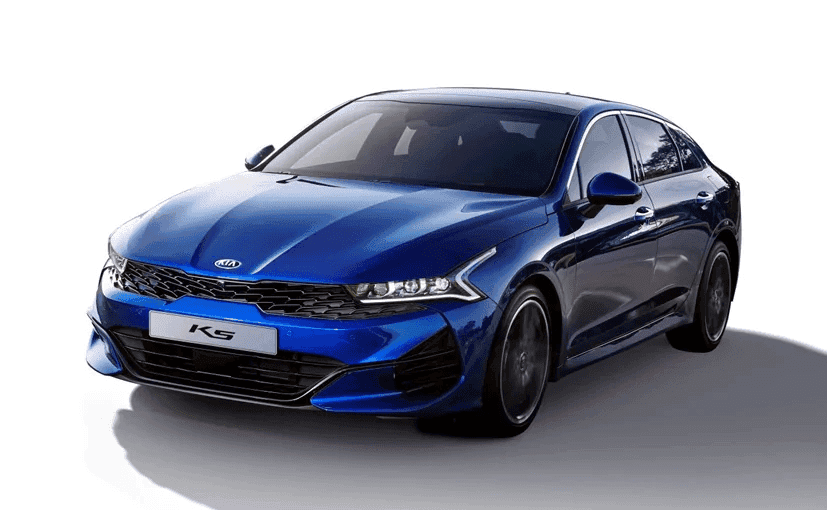 The new 2021 Kia Optima, or should we say the new K5(?) has finally debuted, introducing all of the amazing specs for the new fastback sedan. New engine choices, new technology, and a new design, the K5/Kia Optima is looking pretty amazing. Set to go on sale in global markets during the first half of 2020, we won't have to wait for the 2021 model year to get behind the wheel of the new Optima/K5. We recently discussed the possibility that the Kia Optima may switch to the name "K5 ", its overseas moniker. We don't think it's a good idea, mainly to avoid confusion and possible distrust, but Kia Motors may do away with the Optima name. We're just keeping it real whether you want to call it the new Kia Optima or Kia K5.
"With a fastback design, the new K5 is one of the sportiest cars that we have ever created; with its comprehensive range of cutting-edge technologies, revised engines and transmissions, and a luxurious new interior, it's also one of the most advanced…The K5 won't just play a central role in strengthening Kia's presence in the global sedan segment. Almost a decade on from its game-changing predecessor, it also represents the latest milestone in Kia's transformation into a creator of desirable, world-class cars." – Thomas Schemera, Head of Product Division at Kia Motors Corporation
Performance
Even powertrains are getting smarter in Kia Motors vehicles. Called "Smartstream" powertrains, a new new 'Smartstream' 177hp 1.6-liter T-GDi engine – that's a turbocharged gasoline direct injection engine system – and paired with Kia's new Continuously Variable Valve Duration (CVVD) technology, the engine valves are regulated based on driving conditions instead of a fixed duration. This will ultimately boost performance and fuel efficiency. A high-performance 286hp 2.5-liter T-GDi turbocharged gasoline engine can be found in the Kia Optima/K5 GT, able to accelerate from 0-to-100 kph in around 6.6 seconds.
This new GT engine comes with Kia's new-generation integrated thermal management system to keep the engine block and cylinder heads cool. A new dual-injection system has also been added, switching between MPI at low speeds, GDI at higher speeds, and a combination of the two in the mid-range. Depending on the market, other engines may be introduced, but all engines are paired with a six- or eight-speed automatic transmissions standard. The 2.5-liter T-GDi engines can also come with Kia's new eight-speed wet double-clutch transmission (8DCT) instead if the consumer chooses that option.
Another new introduction to the powertrain is the new all-wheel drive (AWD) system, offered on a Kia D-segment sedan for the first time. The K5 still comes standard with front-wheel-drive (FWD) but AWD has grown in popularity and demand in recent years. Available with certain engines in certain markets, this AWD system will offer consumers enhanced dynamic capability in various driving conditions. Depending on driver inputs and road conditions, power is sent to the rear axle to help with low-traction situations. With the ability to tailor the new Kia Optima/K5 to one's driving experience, a Drive Mode Select system with various modes – Smart, Comfort, Eco, Sport, and Custom – drivers can alternate between maximized fuel efficiency, refined handling experience, or enhanced responsiveness.
Style
We've covered the new Kia Optima/K5 style in length and about the technology options it may have, and from what we can see, the final product is a leap forward from its predecessors. A muscular and wide stance gives the car a "lean-forward" effect like it's ready to pounce. Kia Motors is retiring the tiger-nose grille for the new tiger-face fascia, and it's working. Equipped with a new lighting signature and a new LED daytime running light that spans the width of the rear deck, the look is complete with a sportier lower bumper design and a chrome dual muffler design. The K5 will be available with a choice of 16-, 17- and 18-inch machine-cut aluminum alloy wheels with a range of paint colors and designs, whereas the GT models can upgrade to a unique 19-inch wheel design and add on a more aggressive front and rear bumpers, special 'GT' badges, and dual twin exhaust tips.
Inside certain models, an optional 10.25-inch touchscreen will be found sitting alongside Kia's new 12.3-inch digital instrument cluster. An available Mood Lighting system has been added, able to emit soft ambient light from panels in the doors and crash pad, and wireless phone charger. The real prize is the powerful 12-speaker BOSE® surround-sound audio system, available for the first-time ever in a Kia Motors vehicle. Depending on the market, the cabin may come with cloth, synthetic leather, and leather options in a wide range of single- and two-tone color schemes for the upholstery.
Technology
The new Kia Optima/K5 will come with a suite of advanced safety, connectivity and infotainment technologies. These start with voice recognition software that gives drivers the ability to control climate control, electric windows, heating for the steering wheel, seats and rear glass, and the audio system with their voice. As mentioned, there is a 10.25-inch touchscreen infotainment system with audio-visual navigation, but also added to the new model is an 8.0-inch head-up display that projects driving information on to a small glass panel in the driver's line of sight. Augmented Reality (AR) windshields are the next stop.
Safety
Kia Motors has added many features and technologies over the years to keeps drivers safe in their vehicles. Along with Kia's Advanced Driver Assistance Systems (ADAS) that helps reduce stress while driving, the new Kia Optima/K5 offers Forward Collision-avoidance Assist (FCA), Blind-spot View Monitor (BVM) with Surround View Monitor (SVM) and Blind-spot Collision-avoid Assist (BCA), Smart Cruise Control (SCC) or Navigation-based SCC (NSCC), Lane Following Assist (LFA), Driver Attention Warning (DAW), Highway Driving Assist (HAD, a Rear View Monitor (RVM) with Reverse Parking Collision-Avoidance Assist (PCA), and Rear Cross-traffic Collision-avoidance Assist (RCCA). The newest addition is the company's new Remote Smart Parking Assist (RSPA) that enables the ability to move one's car autonomously out of a front-and-back parking space remotely with their key fob.
Fastback of the Future?
Sure sounds like it. Look for the new Kia Optima/K5 and more great Kia Motors vehicles when you visit Miami Lakes Automall Kia.
Photo Source/Copyright: Kia.com
Previous Post HMG, Kia Motors, and Uber Debut Air Taxi at CES 2020 Next Post 2020 Kia Telluride Wins the "Triple Crown" of Automotive Awards