Highlights of the New Kia Stonic SUV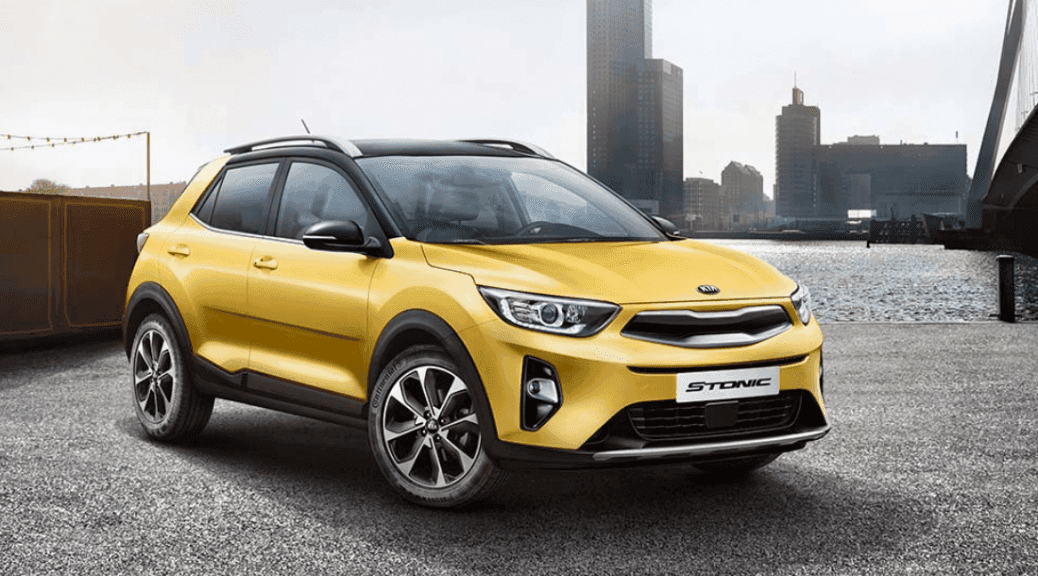 When it comes to the auto industry, a company needs to be able to keep up with the latest trims. Be it modern technology for the consumer or new powertrains such as hybrid and electric vehicles, if an automaker doesn't move with the flow, they'll drop by the wayside. Kia Motors is a prime example, as they enter a changing market with a new kind of Kia. Introducing the Kia Stonic SUV, a sporty, exciting, and confident model for under $20,000.
Based on the Kia Rio, the Kia Stonic SUV will already have a solid foundation to work off of with highly efficient powertrains and advanced automotive systems. Designed with key elements from Kia, such as the tiger-nose front grille and sharp, straight lines, the iconic Kia look is certainly there. The question is how well equipped is the new Kia Stonic really? Let's start with the powertrain options.
Powertrain
For the Kia Stonic SUV, there will be three engines available depending on the trim. The first is a 1.0-liter turbocharged engine with gasoline direct injection (T-GDi) able to generate about 120 horsepower and 126 lb-ft of torque, based on a conversion of European units to American units. Able to accelerate from 0-60 mph in 10 seconds, this engine offers a combined city/highway fuel economy of 56.5 mpg. Following this engine is a 1.4-liter engine with multi-point injection (MPi) that generates about 100 horsepower, and a 109hp Common Rail Direct Injection (CRDi) turbodiesel engine. All engines are paired to a 6-speed manual transmission, have front-wheel drive, and some engines have start/stop technology to lower CO2 emissions and save fuel.
Comfort and Convenience Features
All models are equipped with the latest and greatest features one could ask for in a modern vehicle today. Starting with the exterior, consumers will find roof rails, rear parking sensors, remote locking, and heated exterior mirrors. For lighting, automatic headlights, bi-function projection headlamps and cornering lights, and LED daytime running lights are available. The standard wheels are 17-inch alloy.
Inside, consumers will enjoy Bluetooth music streaming, a six-speaker audio system, and Apple CarPlay and Android Auto capabilities. Steering wheel mounted audio controls also come standard. A 7-inch display with an infotainment system may only be standard on European models at this time.
Advanced Safety Features
No modern vehicle would be complete with some of the advanced automotive safety features available today. Alongside electronic stability and traction control systems, several advanced safety features pop-up, including autonomous emergency braking, lane departure warning, and an advanced driving assistance package. Blind spot detection and rear cross traffic alert also make an appearance. It is unclear if these are only for a special edition in European markets or if they will also be included in the American market.
* That's all the highlights we're sharing today, but look for a landing page with all the specs soon. Let us know what you think of the Kia Stonic SUV so far on Miami Lakes Automall social media . *
* Photo Source/Copyright: Kia.com *
Previous Post Five New Vehicles Less Than $15K at Miami Lakes Automall Next Post Black Friday Lease Special: 2017 Kia Optima LX for $199/Month