2017 Kia Niro PHEV Debut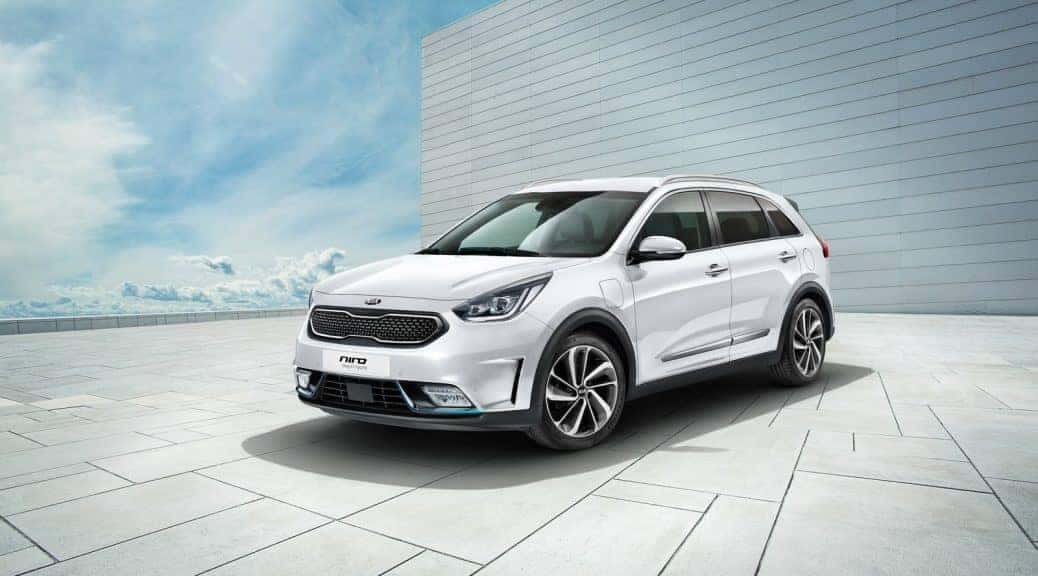 Kia has been kicking some auto industry butt hasn't it? When they unleashed the Kia Stinger, we were all pretty impressed. Then came the Niro, a hybrid crossover, and we were happy to see another green vehicle. Now they've unveiled a Kia Niro PHEV, and we couldn't be more stoked about its debut.
When turning a hybrid vehicle into a plug-in hybrid electric vehicle (PHEV), two of the biggest changes is how you charge the battery and the size of the battery itself. In terms of the Kia Niro PHEV, the vehicle gets a bigger 8.9 kWh battery. The battery will be paired with its standard 1.6-liter gasoline direct injection engine, and due to a larger battery, its electric-only driving range is currently said to lie somewhere between 25-34 miles on a single charge in tandem with regenerative braking.
PHEVs tend to have two or three charging ports, with the third usually set up to charge a majority of the battery in half an hour. There is no word on the set up the Kia Niro PHEV will have yet, but rest assured it will have the usual Level 1 (120v) charging port for overnight charging and a Level 2 (240v) charging port for quicker (about 3 hours is the standard) charging at public stations. Although not a lot of news on the PHEV yet, there is one surprise Kia gave us that might interest crossover drivers that use it to carry equipment.
Due to a larger electric battery, the interior loses about 3.5 cubic feet of space – so it's up to buyers to decide if they want a little more space or a vehicle with a better fuel economy. However, Kia also announced that there may be an available towing package that could give the Niro PHEV a towing capacity of up to 2,900 pounds.
We said there isn't much change between the Niro and Niro PHEV, but we'd be lying if we didn't mention some of the new aesthetic additions. The exterior will get some changes, including the installation of a new satin chrome grille surround and brightwork with a blue-metallic finish paint job, 16-inch wheels designed to reduce wind resistance, full LED headlights, "Eco Plug-in" badges, and more. The interior also borrows the blue finish theme, with two-tone light/grey black or single-tone black leather and blue stitching, and some blue circulating the air vents.
* No word on all the tech at the moment, but the Kia Niro PHEV will have all the latest advanced safety systems, and should be available later this year. Interested in how it may feel to drive? We have plenty of 2017 Kia Niro hybrids in our inventory , and you can contact us for a test drive. *
Photo Source/Copyright: AutoGuide.com
Previous Post Will a Future Kia Niro PHEV Take its Cues From the New Optima PHEV? Next Post Kia Hydrogen Vehicles in 2020