The 2016 Kia Forte vs. the 2016 Honda Civic: Head-to-Head – Miami Lakes Automall Kia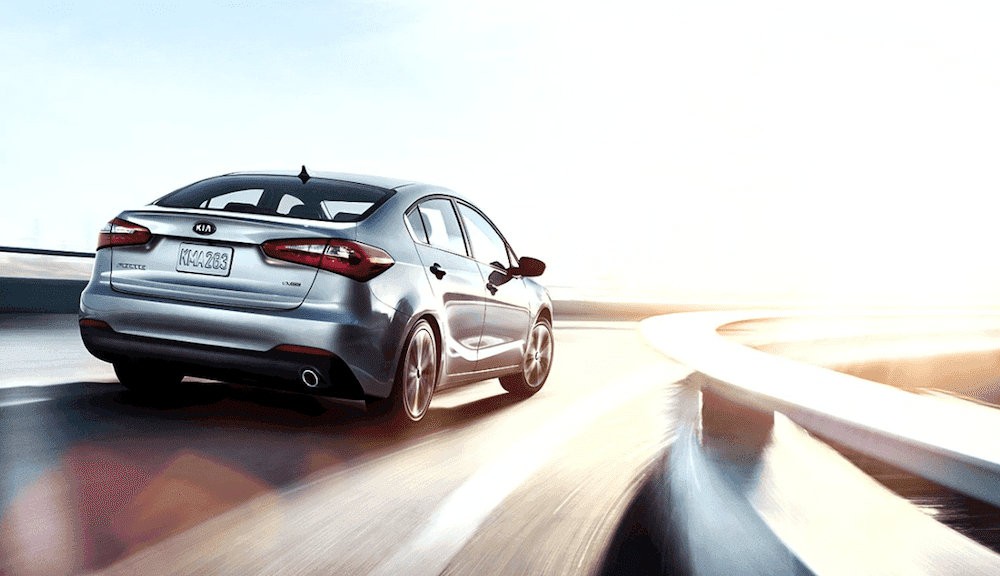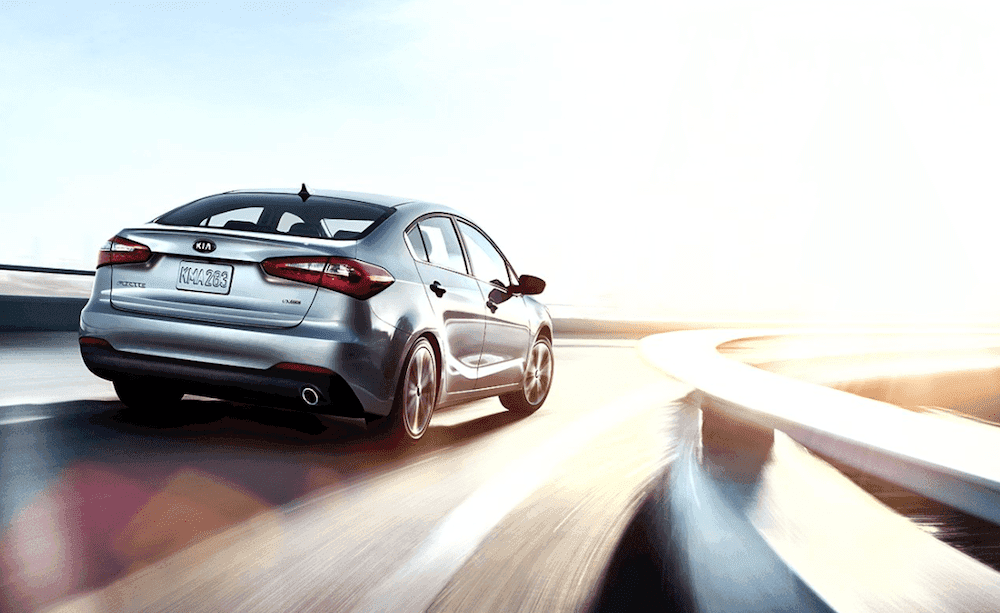 When it comes to affordable new sedans, there are honestly only a few options that reign supreme over this enormous share of the market. Of all the brands dominating the auto industry, few actually make great strides in the sedan models the average person can afford, instead spending much of their time and energy on improving those luxury models guaranteed to bring in a big sale.
But it's these affordable vehicles that carry the market to the average consumer, and among these there are two major players that sit atop the popularity rankings: the 2016 Kia Forte, and the 2016 Honda Civic. These two giants command the market in this segment and each offers a unique perspective on the affordable sedan. If you've seen a Honda Civic or Kia Forte in Miami or other major cities, it's no surprise – these are two highly popular brands, and offer two great choices to sedan drivers.
Here's a quick head-to-head between these two dominant models to see how they stack up against each other – and, hopefully, which one you should choose for your next sedan.
Performance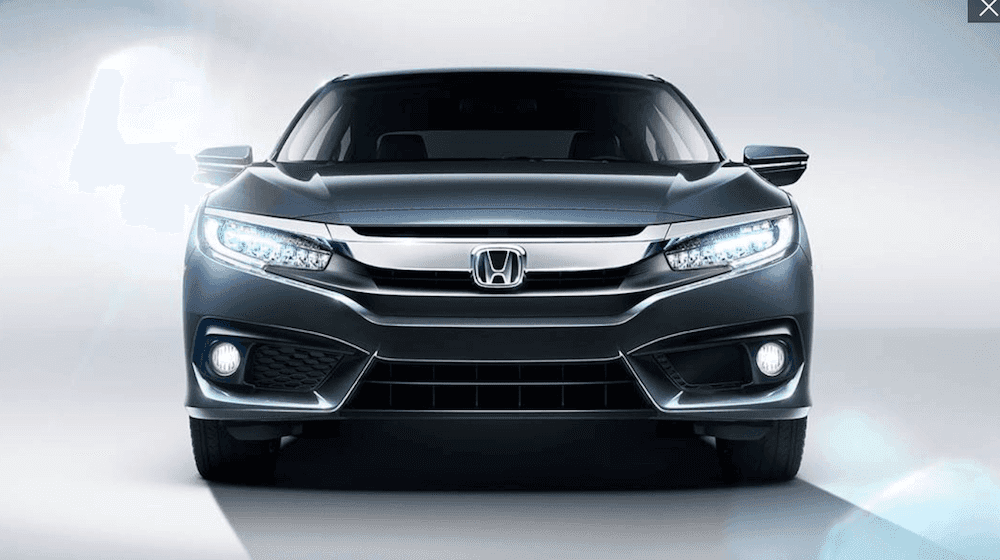 While nobody expects a mid-level sedan to haul down the highway at amazing speeds, drivers who choose these vehicles do look for a solid daily driver that can handle everything from basic heavy-duty road driving to those terrible road condition days.
That being said, these drivers have certain expectations as to what their sedan should be able to handle, so let's see how these two new models compare where it matters most: under the hood.
The Kia Forte comes in at an impressive 26 mpg city and 39 mpg highway from its 1.8L I-4 engine capable of 145 horsepower and 130 lb.-ft of torque. The Forte also comes with a standard six-speed manual transmission as well as an optional six-speed automatic with overdrive.
The Honda Civic, with its 27 mpg city and 40 mpg highway fuel economy, can certainly get you from point A to point B with no problem as well. This model comes with a standard 6-speed manual transmission with an available continuously variable transmission.
That being said, these two models are fairly even across the board when it comes to fuel economy and performance power. So for the consumer deciding between the two, it's helpful to consider what else you should expect from your new vehicle, including its design and safety.
Exterior Style

When it comes to cars, let's be honest – the engine isn't the first thing you're going to notice. Your vehicle's appearance is arguably as important, if not more than any other feature, and so it's important to look for a vehicle that you'll like to look at every day in your garage.
Fortunately, the Kia Forte sports a classic bold look, with sculpted side panels and a sleek hood . The Forte also comes with standard front LED headlamps, with rear LED taillamps optional for that added flair on the road. Plus, with premium features like Perimeter Approach Lighting and Illuminated Door Handles, it won't be hard to spot your Forte – or to turn heads on the road.
The new Honda Civic also boasts distinctive new styling with bold lines, LED lights, rain-sensing windshield wipers, and a capless fuel tank for that sleek look.
Interior Design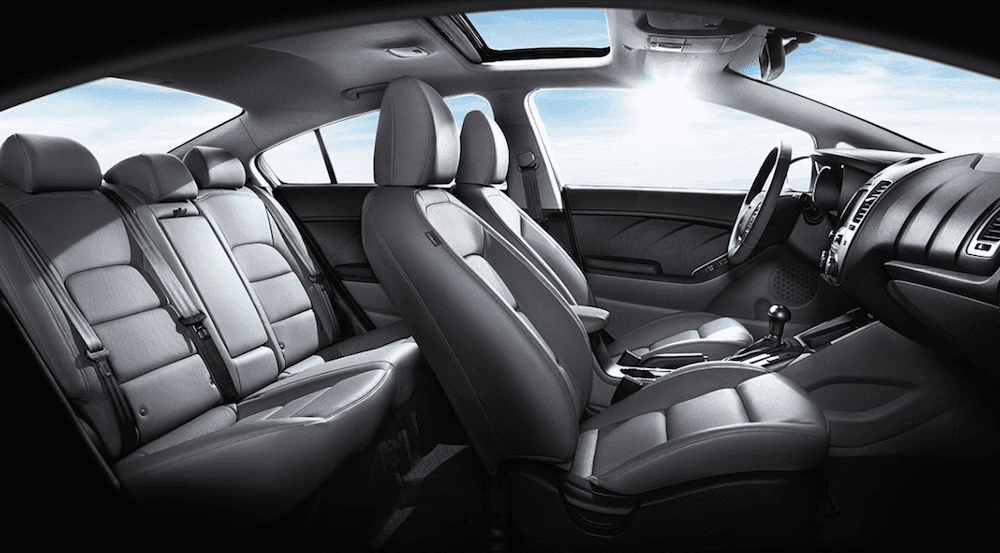 While you will undoubtedly spend plenty of time gazing wistfully at your new vehicle, you'll probably be spending most of your actual time in the cabin – and so it's critical to pick a vehicle ith an interior design that not only looks good but feels good too.
The Kia Forte delivers with front and rear seats available heated and ventilated to keep you and your passengers comfortable on both the hottest and coldest days. These power seats come covered in standard or premium cloth, and are controlled right from the heated leather-wrapped steering wheel. Drivers looking for fresh air will love the power sunroof, and, boasting 14.9 cubic feet of cargo space , you'll be able to haul all your weekend gear just about anywhere.
The Honda Civic also features available heated front and rear seats with three different heat settings. Split between power front seats and 60/40 folding rear seats, the Civic comes in with 15.1 cubic feet of cargo room .
Technology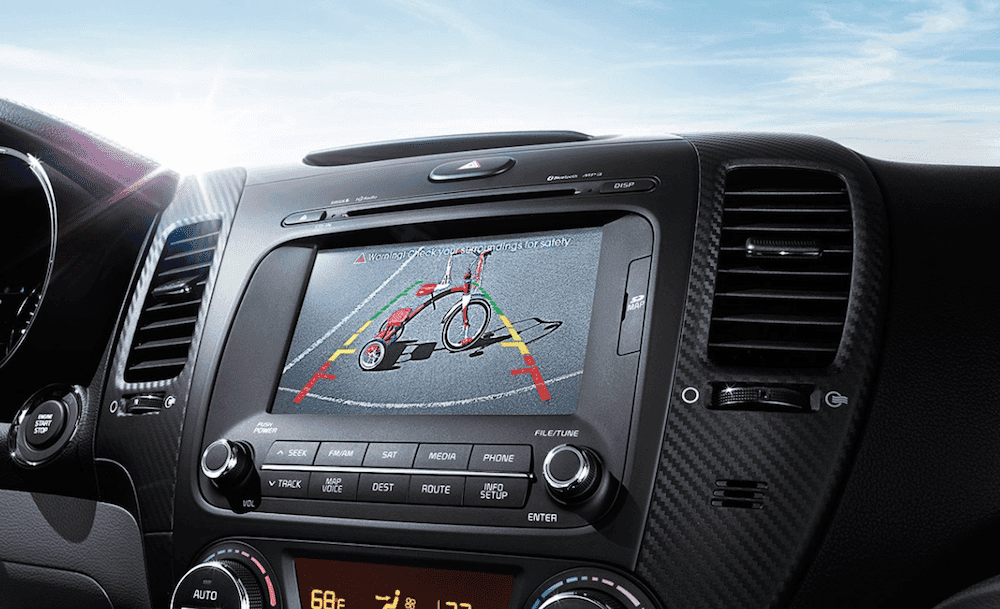 These days, just about every car buyer is looking to score the latest tech in his or her new vehicle, all in a quest to stay as connected and entertained as possible during long road trips or boring commutes.
You'll find this on the Kia Forte, which comes standard with an AM/FM/CD/MP3/SiriusXM satellite radio system that can be paired with an available 4.3-inch color LCD touchscreen infotainment system for total streaming and phone connectivity on the road.
The Honda Civic, on the other hand, comes with a standard 5-inch or available 7-inch display audio with a touchscreen. This system can connect to Apple CarPlay, Android Auto and Sirius XM radio, all set with steering wheel controls. Plus, with Honda Link connectivity for phone and streaming services, Civic drivers can stay connected just about anywhere. Also boasting dual climate control, USB inputs, a remote starter, and electric parking brake, the Civic holds an impressive amount of tech for its size.
Safety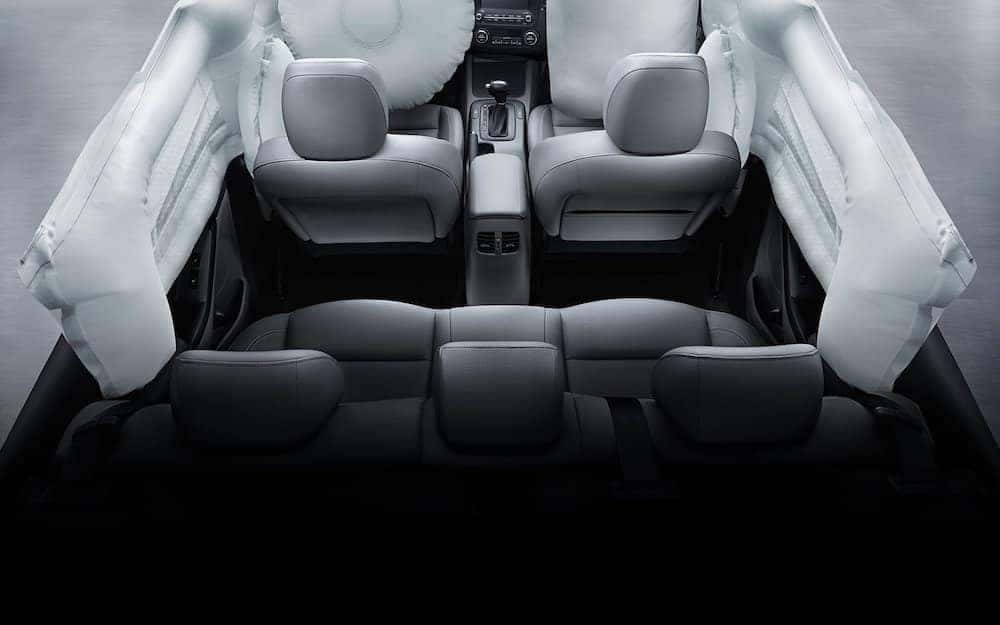 Whether you've got a family to think of or are simply concerned about the dangers of the road, vehicle safety is a critical component of any new car. When you're car shopping, it's important to consider how your new vehicle will perform in the event of those unthinkable incidents.
A far as safety goes, few production sedans beat out the Kia Forte – boasting advanced front, side, and curtain airbags to protect you and all your passengers from all angles. With LED daytime running lights you can know that you'll be plenty seen on the road no matter the conditions, while Stability Control with Traction Control can keep you on solid footing even in terrible road conditions. Plus, with an available rearview camera parking and backing up will be no problem, and available forward collision and lane departure warnings make highway driving easier than ever. With all this preventative and protective technology, you're sure to be safe no matter where you bring your Forte.
The Honda Civic actually features many of the same standard safety features as the Forte, plus a rollover warning for the curtain airbags, and a standard rearview camera for easy backing up and parking. Boasting some of the best safety tech in the industry, the Civic is certainly a safe vehicle for the whole family.
Overall
When it comes to an honest head-to-head between these two impressive sedans, it's honestly pretty hard to pick a winner. When these two competitors share so many of the same features and amenities, claiming one as better than the other seems to really come down to a matter of preference.
For the sake of closure, though, we've decided to choose the 2016 Kia Forte as the overall winner. Since the Forte boasts almost all of the same features as the Civic but at an MSRP of just $15,990 compared to the Civic's $18,640, it seems like a better value for your money with most of the same comforts. If you haven't checked out a 2016 Kia Forte yet, head over to your local Kia dealer and see what's in stock now – you may just find yourself driving away with one.
Previous Post Kia Meets Luxury In The 2016 Cadenza Sedan Next Post 2016 Kia Cadenza Premium vs. 2016 Kia Cadenza Limited