The 2016 Kia Forte: A Surprisingly Customizable Compact – Miami Lakes Automall Kia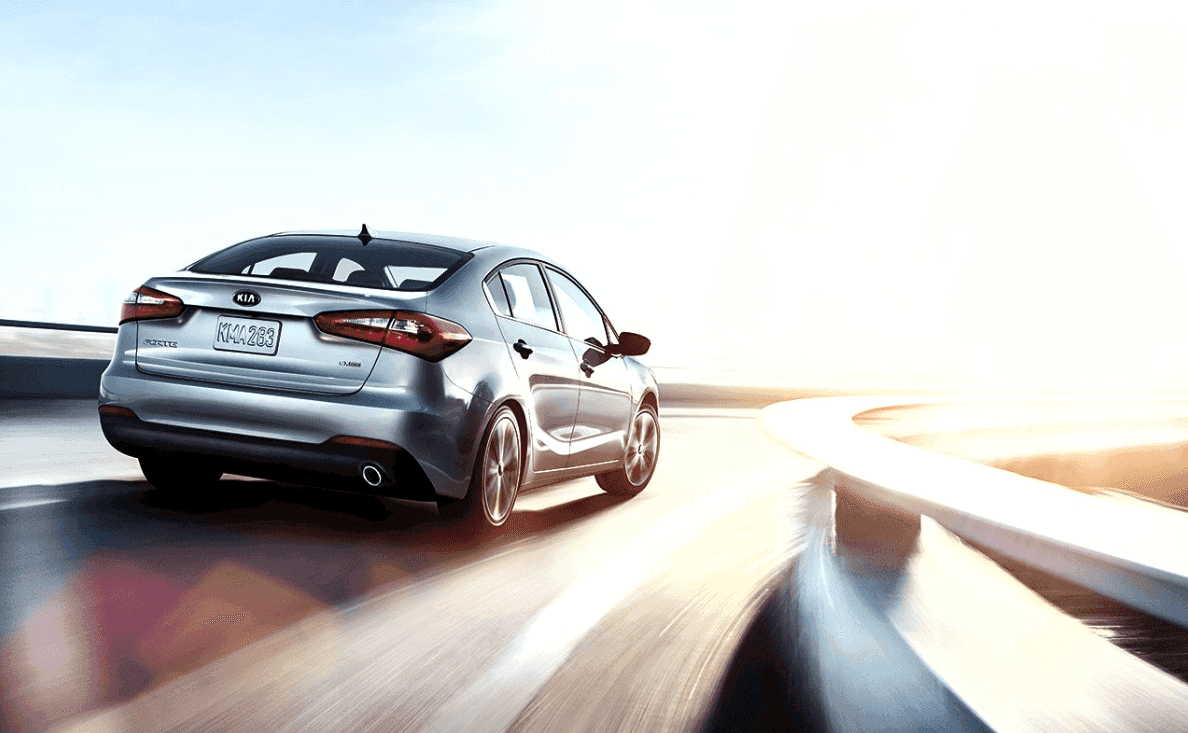 When in the market for a new vehicle, you generally have many options – not the least of which being the option to design your own personalized model. This is pretty amazing, since it basically eliminates the need to choose from only those models sitting out on a dealer's lot – you can design your own, have the automaker build it to your specifications, and then delivered to the dealer just for you.
Several automakers have caught on that consumers enjoy building their own vehicles – including, it seems, Korean automaker Kia. Just take a look at the new 2016 Kia Forte , which offers an amazing degree of customization on what is unquestionably an excellent model.
Here's a quick look at the 2016 Forte and all the ways you can create one made just for you.
Exterior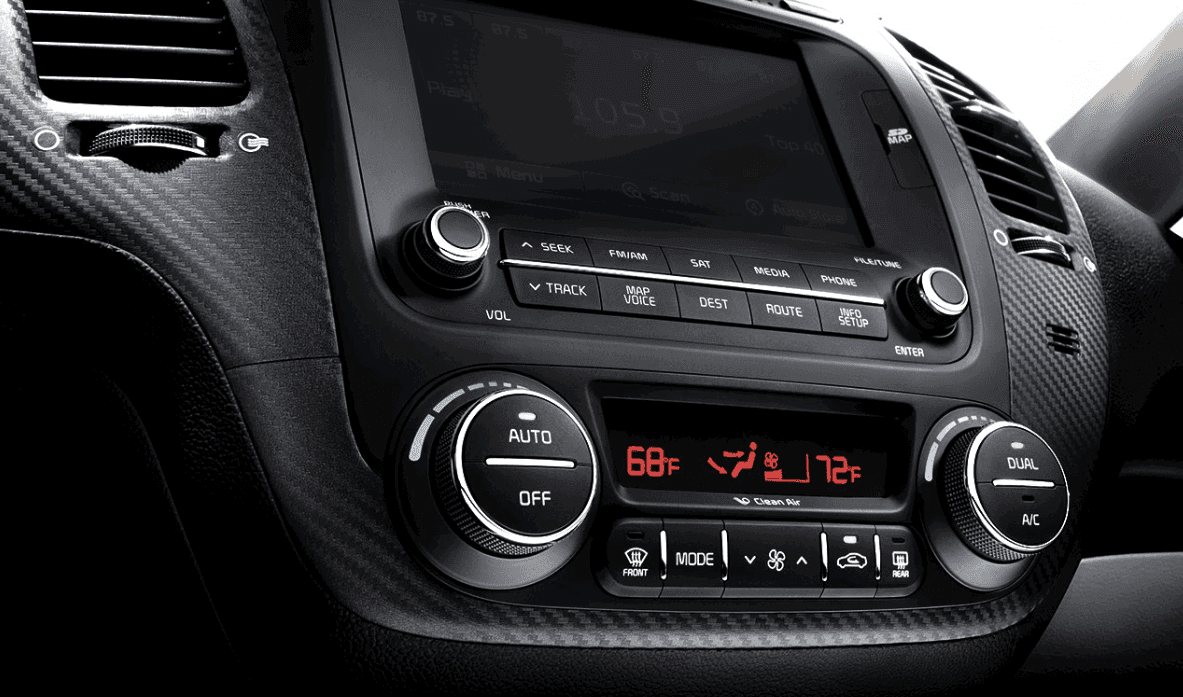 While generally the bane of all compact models is their "cuteness," this compact sedan manages to avoid any such distinction thanks to bold, distinctive styling with impressive accents and an aggressive stance that belies its size.
The 2016 Forte is available in six colors, including Snow White and Aurora Black Pearl finishes for that additional touch of class. Between front LED Positioning Lights and available LED Rear Combination Lamps, the Forte is an impressive showing of customizable style perfect for just about any compact car consumer.
Available in both the LX and premium EX trims, the Forte's available exterior accents only add to the distinctive class this luxury compact offers. Body-colored door handles come chrome on the EX model, which can also be illuminated at the driver's choosing. The EX trim's power side mirrors can also be outfitted with LED Perimeter Approach Lighting, which illuminates the ground around the doors at night as you get nearer to your vehicle. EX drivers can also opt for the LED Rear Combination Lamps, which will be sure to leave a bold impression on anyone who sees you cruise by at night.
Finally, the Forte's impressive 15-inch steel wheels can be upgraded to 16-inch alloys upgrades on the LX model, and the higher EX model comes with even more impressive 17-inch alloy wheels as well.
Interior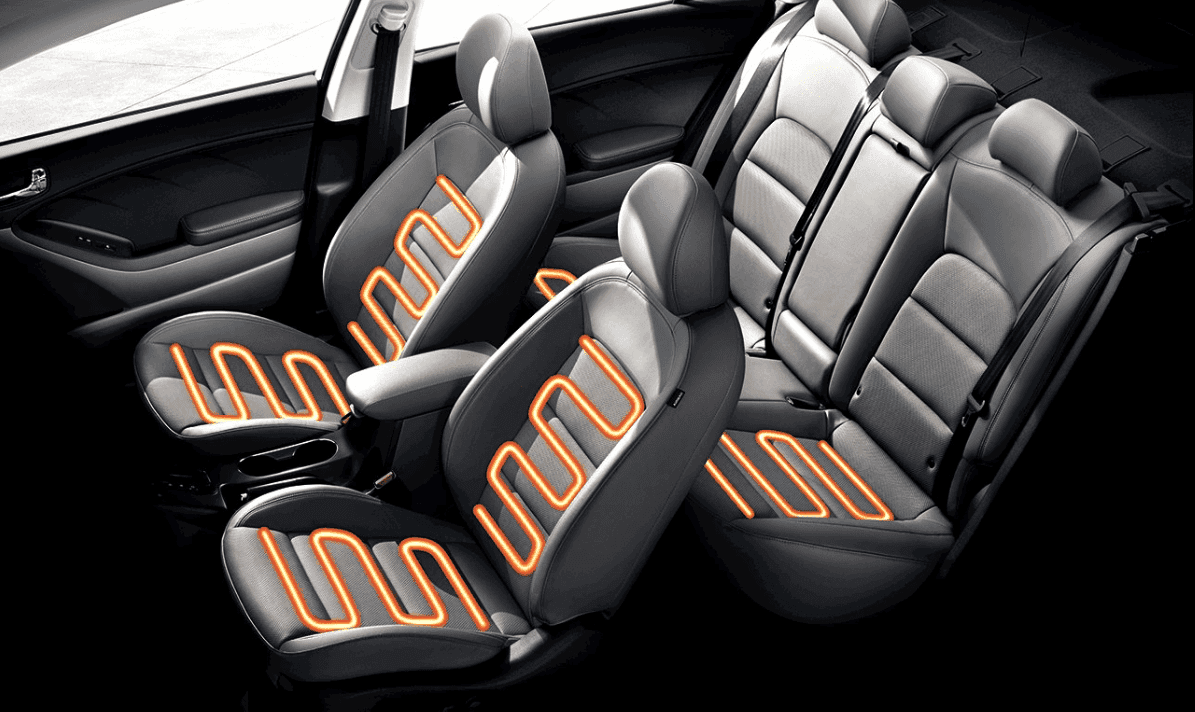 Kia knows full well that a smart driver won't judge a book only by its cover, and so the company has made the Forte's interior about as impressive as its exterior. This includes a host of standard features and amenities – including a four-speaker AM/FM/CD/MP3/SiruisXM radio audio system, steering-wheel-mounted audio and hands-free phone controls, and Bluetooth connectivity – as well as a wide variety of optional upgrades.
An optional power sunroof made of heat-resistant solar glass can offer a breath of fresh air to your Forte's cabin, while the available dual-zone climate control system allows each passenger to stay comfortable no matter the temperature outside. Also available is the push-button starter, which comes with a Smart Key and Immobilizer to prevent theft.
Those looking for some premium entertainment upgrades will find their satisfaction in the Forte, which offers an available 4.3-inch touchscreen audio display and door-mounted tweeter speakers for crisp audio (both standard on the EX trim). These can also be outfitted with Kia's UVO eServices infotainment system for seamless connectivity and ultimate driver control.
Those looking for a distinct touch of luxury and class might opt for the available Supervision Meter Cluster, which boasts a 4.2-inch color LCD display for fuel mileage and revolutions-per-minute readouts.
LX owners can upgrade their woven cloth seats to premium knit and tricot cloth seating, while EX drivers can upgrade their knot and woven cloth seats to premium leather for ultimate comfort and luxury. The standard 6-way power driver's seat can be upgraded to 10-way adjustable seat with lumbar support, ventilation and programmable driver memory, while all front and back seats can be outfitted with heaters for those cold mornings. Similarly, the steering wheel – which comes leather-wrapped on the LX – can be heated as well.
Accessories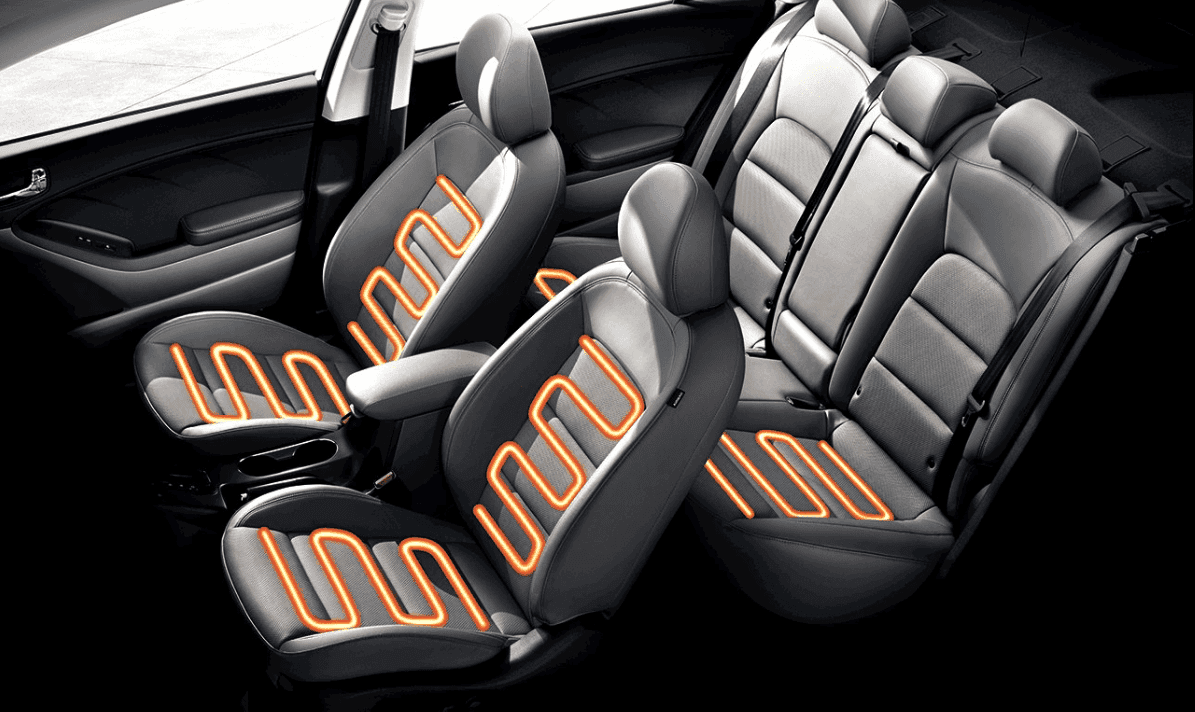 Perhaps most impressive about the Forte is its wide range of Kia-designed accessories which can add distinct touches to your new Forte and make your daily trips even easier than ever.
Those who want to add that extra stylish touch to their Forte should look no further than available rear spoiler, which not only adds a sporty look but also increases your vehicle's aerodynamic capabilities on the road.
Those in the market for improved aerodynamics should also look to the available hood deflector, sunroof deflector, and sport visors that help regulate airflow around and inside te vehicle while also helping to prevent paint damage from bugs, debris, and inclement weather. These additions are installed quickly and can make a noticeable difference on the road and after a long time driving.
For those who want to display a little Kia pride on the road, an available License Plate Frame accessory kit includes not only the frame but also a Kia keychain and a set of custom valve stem caps for your wheels. An available Forte-embossed sunshade can help protect your new Kia from the harmful rays of a hot summer sun, while available wheel locks help prevent theft no matter where you're parked.
For the interior, the Forte offers many additional upgrades and amenities to make your drive perfectly suited to you. This includes an ash cup for smokers that can fit right in the cup holders, custom Forte floor mats or all-weather floor mats to protect against carpet damage, and an auto-dimming rearview mirror with HomeLink emergency connectivity and an integrated compass.
Everybody wants a remote starter for those cold winter mornings, and your Kia is glad to offer one available for installation. And, for those who know the struggle of transporting groceries or other cargo across town all day, the available cargo hooks and cargo net help keep everything securely in place no matter where you bring it. An available cargo mat can help protect your trunk from minor damage and offer a soft bed for cargo, while the all-weather cargo mat can handle the worst muddy and slushy cargo you can throw at it.
Finally, for those concerned about safety, Kia has partnered with Garmin navigation systems to provide an available Garmin Nüvi GPS system with an available universal electronics holder for easy access. Plus, an available first aid kit and available Roadside Assistance Kit, complete with flares, reflectors, and basic tools, can ensure you'll be ready for any emergency and able to respond quickly.
For the Kia driver looking for the ultimate personalized Forte, these available accessories can be mixed and matched to your liking – all to build that perfect vehicle meant to accomplish just about everything you need it to and more.
If you find yourself in need of a new compact vehicle but don't want to settle for less than exactly what you want, look no further than the new 2016 Kia Forte. Between all of its amazing standard options and available upgrades throughout its interior and exterior and the awesome accessories available directly from Kia, the Forte is the ultimate customizable compact for the discerning car lover. If you haven't been over to your nearby Kia dealer to take a look at the new Forte, there's no time to waste – best to get over there, before they're all gone.
Previous Post The 2017 Kia Forte: A Touch of Europe Next Post The Kia Rio 5-Door: The Best Affordable Family Kia