Most Powerful SUV is the Jeep Grand Cherokee Trackhawk
*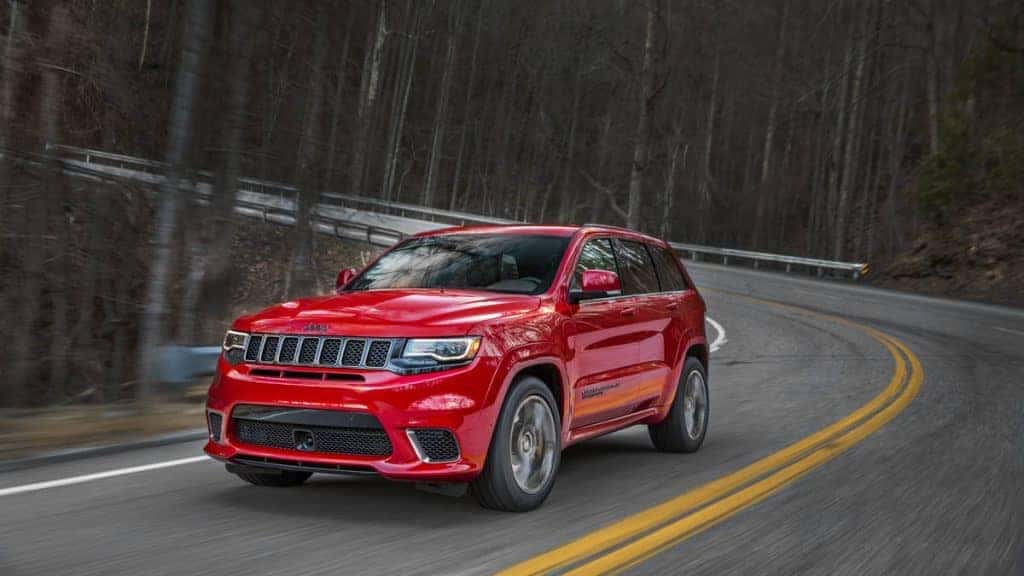 *
Are you a fan of the Jeep Grand Cherokee SRT? If so, are you drooling over the new Jeep Grand Cherokee Trackhawk? It's a Grand Cherokee built off the SRT platform, but it's equipped with a 707-horsepower SRT Hellcat engine, making it the most powerful and quickest SUV ever.
Jeep debuted the new 2018 Jeep Grand Cherokee Trackhawk at the New York International Auto Show and it is jaw-dropping .The SRT Hellcat-powered SUV is more than just fast. It has plenty of other amazing features from performance to style to technology. Check out the details.
Powertrain and Drivetrain
Supercharged 6.2-liter HEMI SRT Hellcat V8 engine, the same engine in the Charger and Challenger SRT Hellcat models
Produces 707 horsepower and 645 lb-ft of torque
TorqueFlite eight-speed automatic transmission.
All-wheel drive (AWD)
Track Times
Top speed of 180 mph.
Quarter-mile in 11.6 seconds
0-60 mph in 3.5 seconds
Other Equipment
The largest Brembo brakes ever fitted for a Jeep.
Reinforced drive shafts.
68.3 cubic feet of cargo volume.
Trackhawk badging inside and out.
A new UConnect 8.4 system, which is the first UConnect system that is compatible with Apple CarPlay and Android Auto.
Adaptive cruise control, blind-spot monitoring, parking sensors and other standard high tech safety features.
Stay tuned on Facebook for more news regarding the new 2018 Jeep Grand Cherokee Trackhawk. Until then, check out its powerful predecessor, the Jeep Grand Cherokee SRT at Miami Lakes Automall here.
Photo source: Autoweek
Previous Post Avoid Issues After Mudding by Cleaning Your Jeep Next Post Have More Fun This Summer with Chrysler or Jeep