#MyJeepStory: Tokyo to Mount Fuji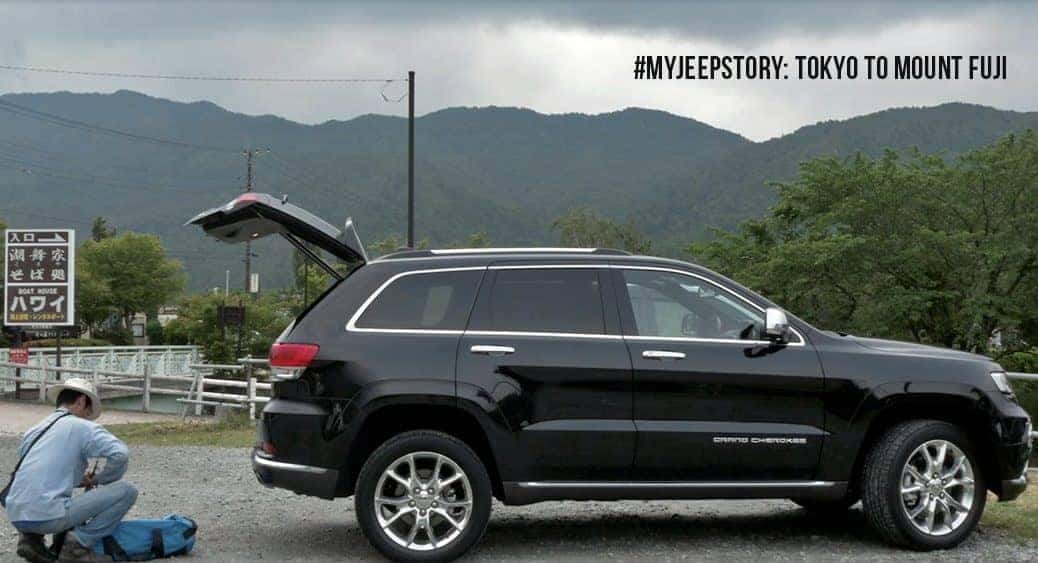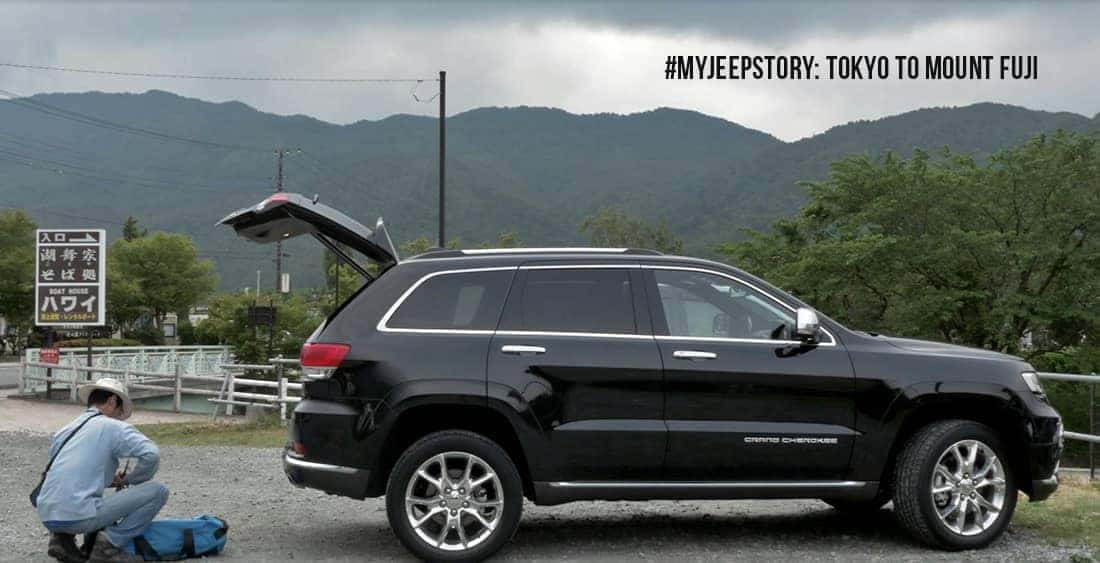 This past summer, one of the employees at Miami Lakes Automall had a really cool Jeep #MyJeepStory experience. The employee and South Florida fishing company, Swagger Fishing, traveled half-way around the globe to Japan to do some fishing, but to get to the fishing locations, Mt. Fuji and Yokohama Bay, they had to drive. Well, what better vehicle than a Jeep to drive around a 12,389-foot mountain? None.
#MyJeepStory
All in all our #MyJeepStory was really about exploration. Our Jeep took us from Tokyo, the biggest city in the world (population of 14 million people) to Mt. Fuji, which is one of the prettiest and most pure places some of us had ever visited. Tokyo was truly an out-of-this-world experience, where Mt. Fuji was very much a down-to-Earth and take care of this Earth experiences. It is covered in lush forests, the lakes are crystal clear and the lifestyle is so much different than in Tokyo.
Just like our Jeep Wrangler gave us the 4×4 capability to get up to the peak of Mauna Kea, out to Green Sands Beach and down into Waipio'o Valley in Hawaii, our Jeep Grand Cherokee Summit in Japan, granted us the same freedom to explore.
More details on our fishing experience and locations below.
What is Swagger Fishing?
Swagger Fishing is a company that started in Boca Raton, Florida. The company began as a hobby of the owner, Dan Hassan, but quickly grew into much more than that. The Swagger Fishing team has competed in dozens of fishing tournaments up and down the East Coast, the Florida Keys, the Bahamas including the Blue Marlin World Cup Championship. The company has traveled the world fishing locations such as Hawaii, Nova Scotia and all over the Caribbean. Tokyo was a must-do. Where better to learn and experience fishing than in Tokyo? Think, it has the world's biggest fish market, it's the home of sushi.
Planning
Ok. So we have to admit that actually getting a Jeep to drive in Japan wasn't that easy. Though there are several Jeep dealerships in Japan, Jeeps are technically imports, so there are no Jeep models available to rent. So, to get a Jeep and make this #MyJeepStory happen, the Jeep social media and marketing team at the Fiat-Chrysler Automobiles (FCA) in America put us in touch with the FCA Japan social media and marketing team located in Tokyo. After several emails, things were set and FCA Japan agreed to let our team borrow a Jeep and go fishing.
After 21-hour flight and a few exciting days exploring the quirks, wonders and tastes of Tokyo, the team went over to FCA Japan headquarters to meet with Shinkai Hiroki and Miyagawa Hiroo. They were kind enough to let us drive away in the FCA showroom car, (also one of the nicest Jeep models) the 2016 Jeep Grand Cherokee Summit 4X4.
So how did the Japanese Jeep model compare to the American Jeep model?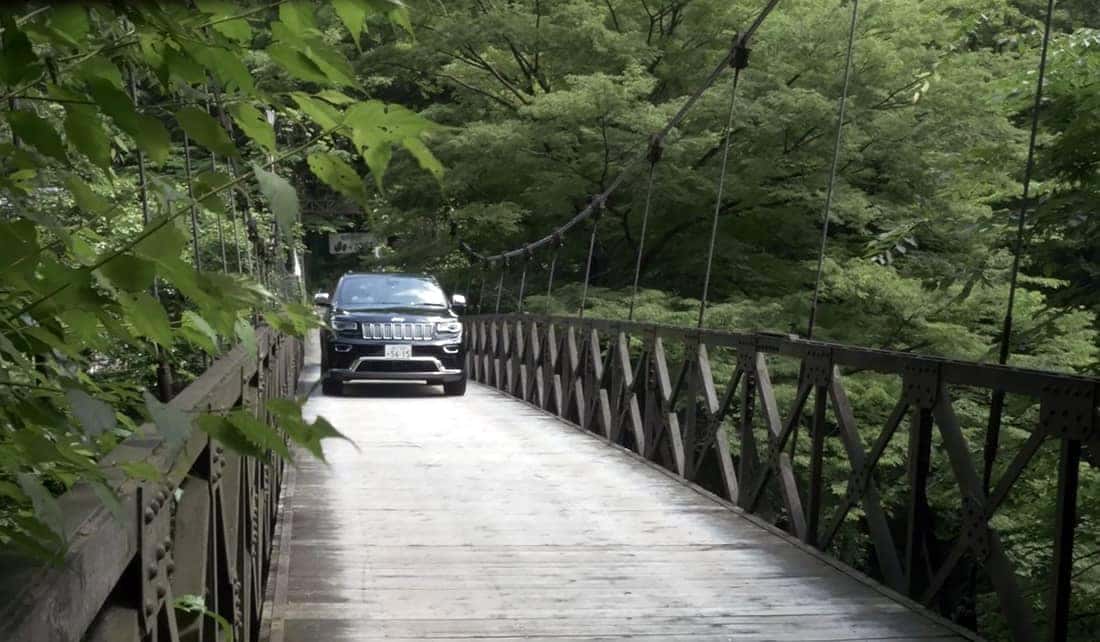 Was it smaller? Did the Uconnect 8.4 navigation system communicate in Japanese? Was it more fuel efficient? No, no, and, no, but the steering wheel was located on the other side of the car, like it is on English vehicles. Why? Because they drive on the other side of the road.
Aside from the steering wheel difference the Jeep Grand Cherokee Summit was the same as it is here. It was powered by a smooth 3.6-liter V6 engine with start-stop technology and decked out with beautiful black leather. Luckily, we weren't traveling to Mount Fuji in the winter, but the Jeep Grand Cherokee Summit is equipped with the Selec-Terrain system, so if there had been snow or ice, we would have been okay. The Uconnect 8.4 navigation system was extremely helpful and so was all of the interior space for the trip.
Driving in Tokyo and Japan
Tokyo is one of the most organized and efficient cities in the world and their driving rules and roads are also very smart. But, that doesn't mean it was easy for an American driving on the wrong side of the street on the wrong side of the car with foreign street signs. In fact, it was terrifying, at first. But it did get much easier after a little time behind and the wheel and once we were outside of Tokyo, it felt fairly normal.
First Stop – Bass Fishing at Lake Kawaguchi, Mt. Fuji
Our #MyJeepStory began with our journey from Tokyo to Lake Kawaguchi, which is one of the five lakes around Mt. Fuji. We traveled with our fishing guide from Paddle Freaks Outfitters, so he was able to help navigate, too.
We arrived to the lake after an hour and a half drive and while the scenery was beautiful, conditions were overcast so we couldn't see everything surrounding us, like Mt Fuji. Lake Kawaguchi is known for its bass, so our guide set us up with the right gear (they use pork lures because plastic is not allowed in the lakes over there) and we threw out some casts from the lakeshore. No bites, but no worries, the next day's trip was off-shore.
After lunch our group split ways, a couple of us stayed in the city of Fujinomiya and checked out a couple of Mt. Fuji's surrounding landmarks, including a crystal cave, the forbidden forest (Aokigahara Forest), several shrines and Shiraito Waterfalls (amazing). The others in the group ventured over to the nearby Mt. Hakone and stayed in an old hotel, circa 700 A.D., that was built around natural hot springs. Very cool.
Second Stop – Sea Bass Fishing in Tokyo Bay, Yokohama
The next day we headed over to Yokohama, about 30 minutes from Tokyo. We went out in Tokyo Bay with our guide to fish for sea bass for a few hours. Sea bass like to hang out around poles, so our guide brought us over to some pretty cool locations. The day was sunny, water was pretty flat but we did run through a huge red algae bloom. We spent a few hours cruising from place to place, passing some massive cargo boats. By the end of the trip, we caught a sea bass and a mackerel, both decent sized.
Jeep Dealership, Jeep Setagaya
We also got to visit Jeep Setagaya, a Jeep dealership located in Tokyo. The dealership is the top Jeep dealership in the area and it looked fairly similar, but smaller, than Jeep dealerships in the United States.
The Jeep culture was also remarkably similar to Jeep culture in the United States. Jeep owners down and dirty in the mud and go off-roading. Jeep Japan sponsors cool summer concerts (Jeep America sponsors Red Rocks Summer Concert series) and many Jeep owners in Japan also take part in outdoor adventure activities (surfing, fishing, mountain biking).
Japan's Fish Culture
Aside from actually fishing, the importance and interest in fish and seafood is all over Tokyo and Japan and we definitely got a taste of it. We checked out the world's largest fish market, the Tsukiji Fish Market, which is very famous for its early morning fish auctions for massive tuna. Our guide around the market was awesome and we saw some of the biggest tunas we've ever seen. The market is gigantic, over 900 stalls, and each one of them has fish and lots of it.
We did find out that there's a few of our favorite local fish, that aren't available or even really known over there, like mahi and wahoo (ono), and it made us remember, fishing in South Florida really is awesome.
* Big thanks to Erin and Jason at Jeep, FCA America Jeep, Shinkai Hiroki and Miyagawa Hiroo of FCA Japan !! *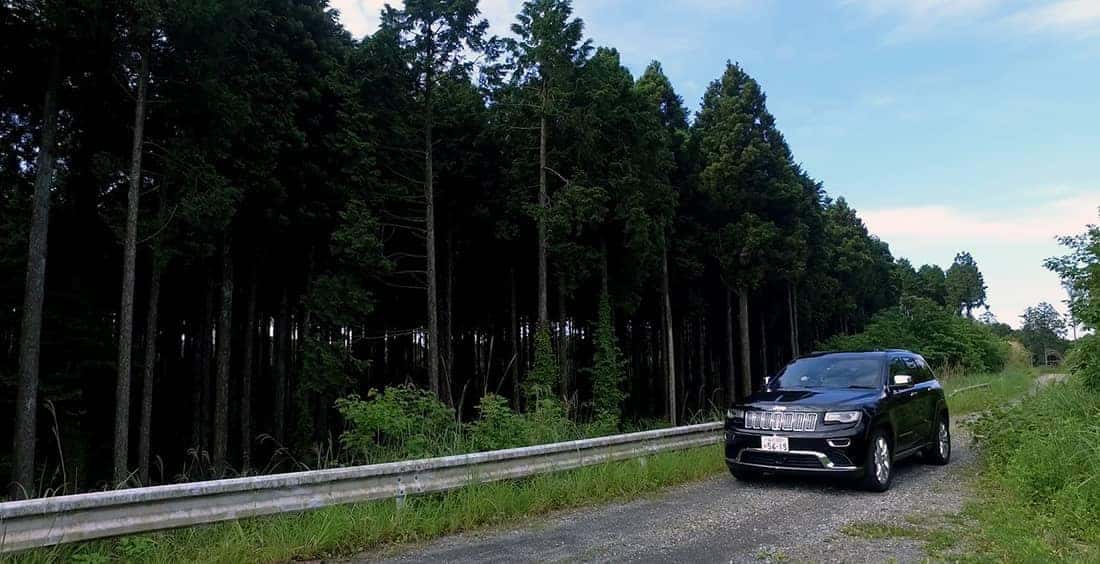 MyJeepStory at Mt. Hakone near Mt. Fuji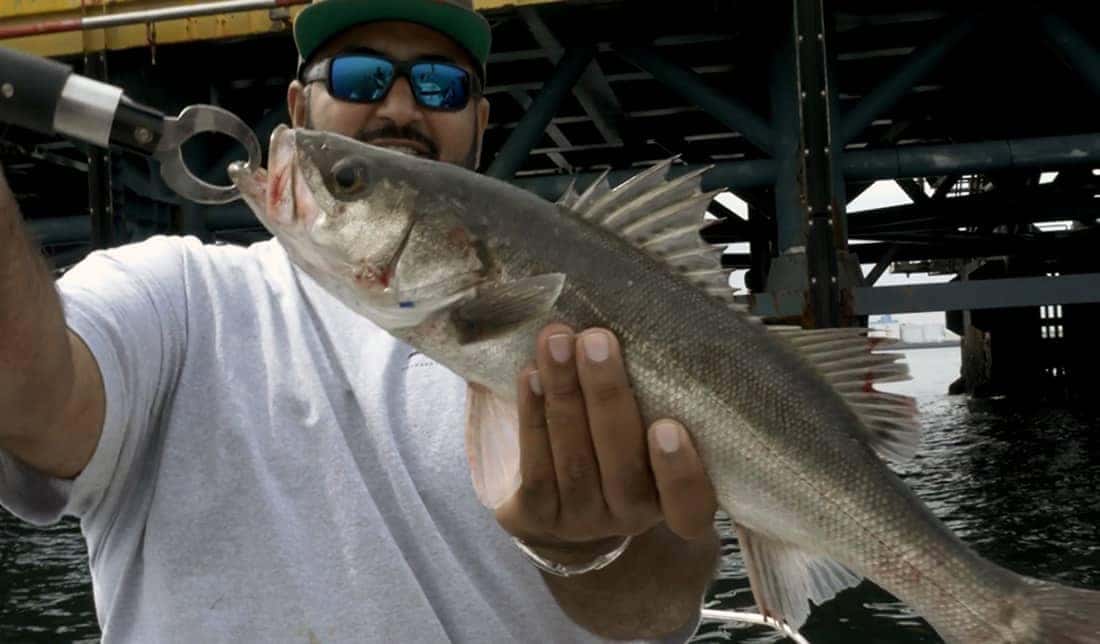 MyJeepStory with Swagger Fishing in Japan. Location: Mt. Fuji

Dan holiding a sea bass caught in Tokyo Bay outside of Yokohama, Japan. #MyJeep Story with Swagger Fishing in Japan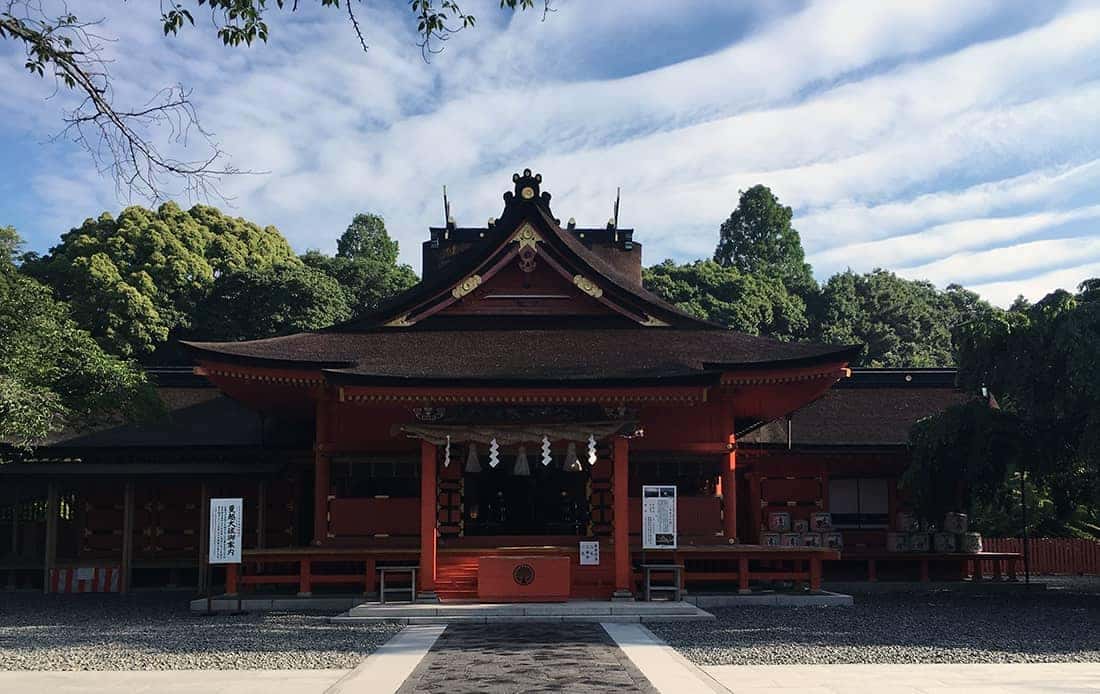 Jeep culture in Japan is pretty similar to Jeep culture in the U.S. Jeepers in Japan love to go off the beaten path and explore, get their cars dirty and modify them. #MyJeepStory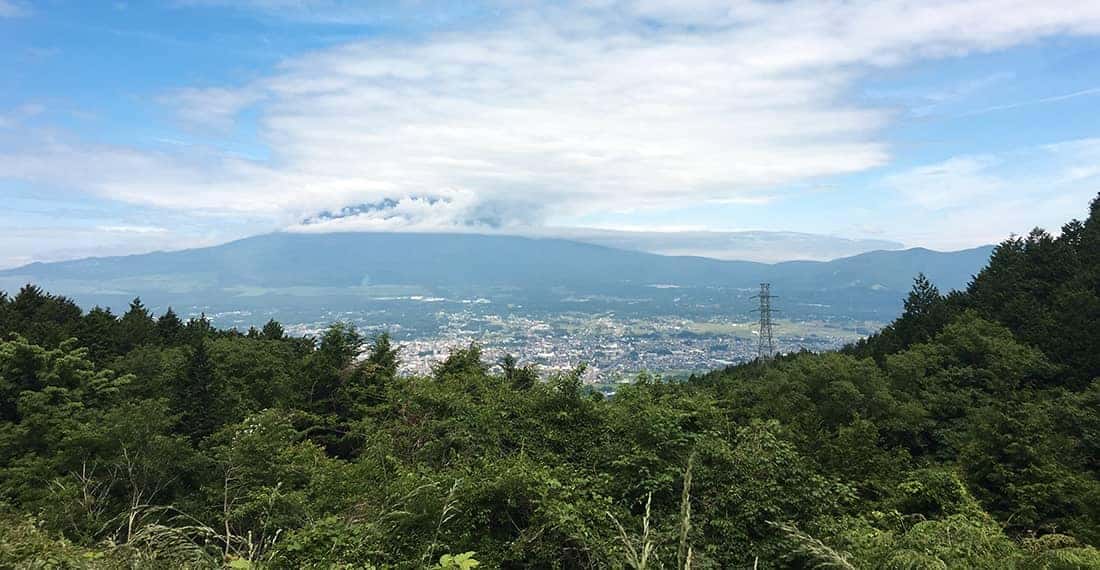 The Mount Fuji Sengen Shrine is the head shrine of over 1300 Sengen shrines around Japan. Mount Fuji is the object of worship here.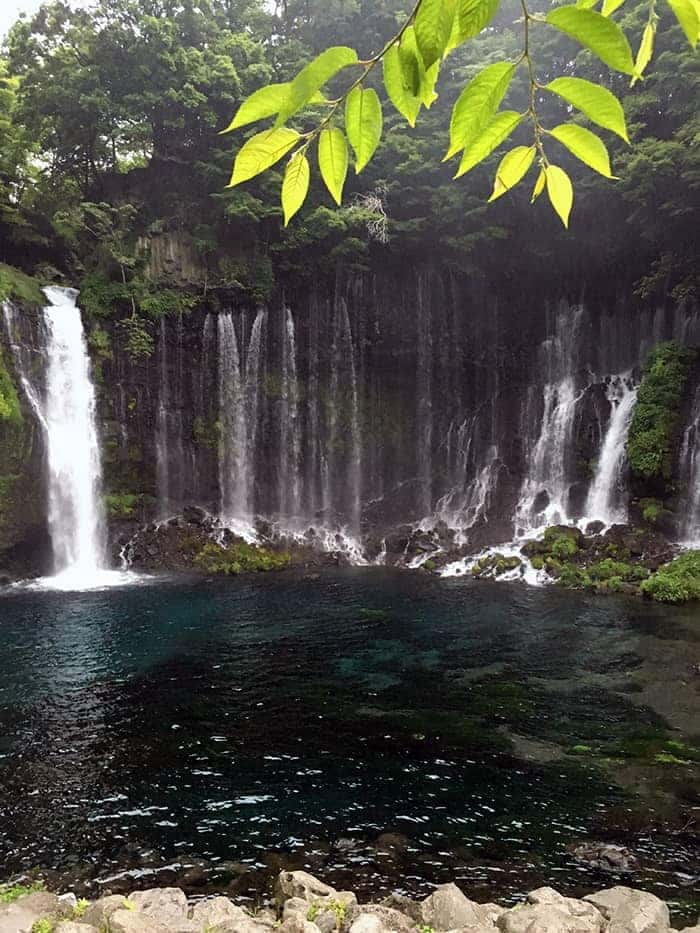 Mt Fuji is very shy and it's peak is usually covered with clouds.

Japan is amazing. You can drive from the world's biggest city (Tokyo is almost 14 million people) to absolute pure and pristine nature in about 2 hours.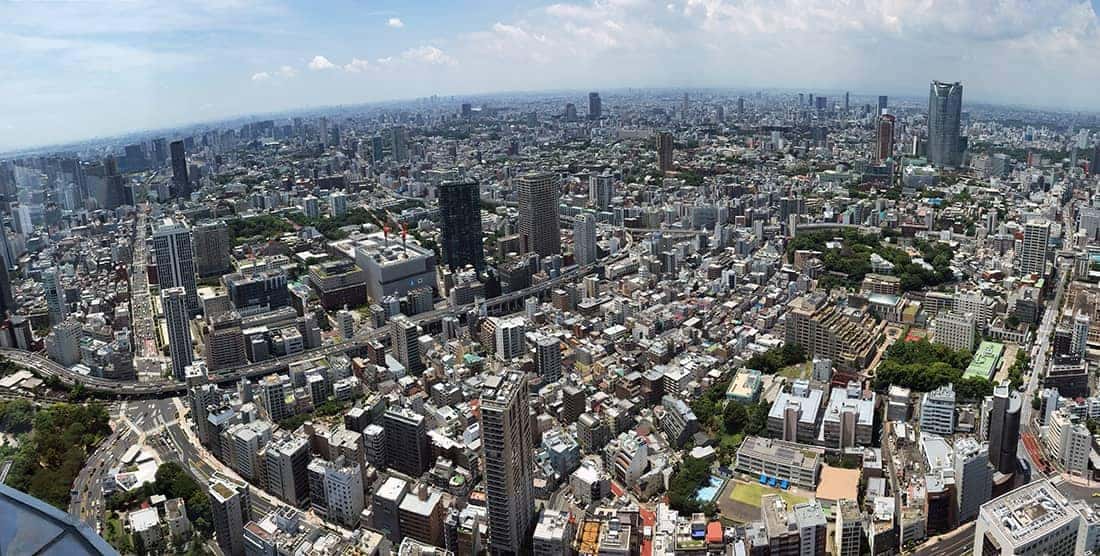 Shiraito Falls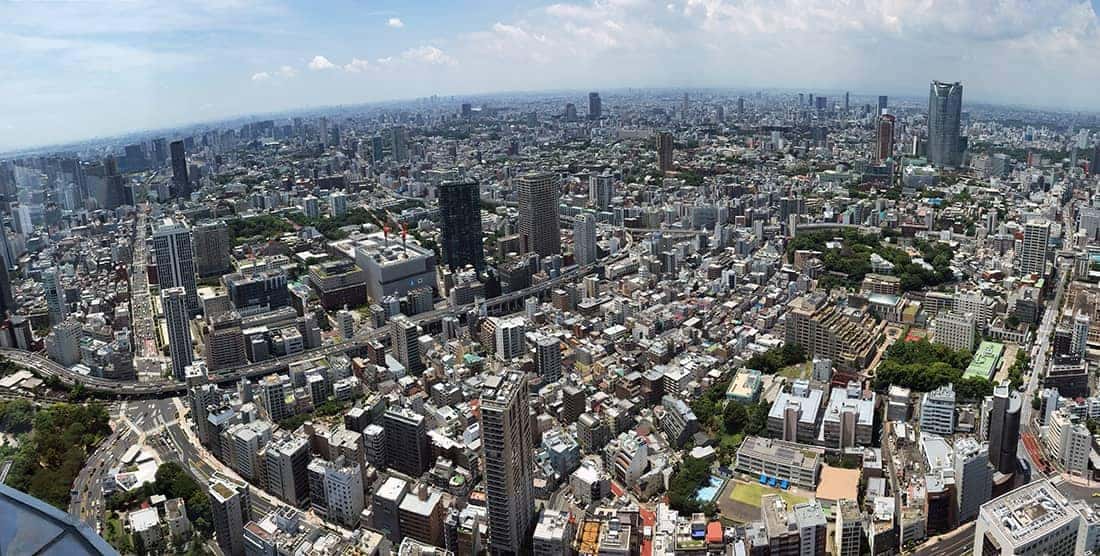 Previous Post How to Make Your Jeep Look a Little More Aggressive Next Post New Jeep Renegade Altitude + Deserthawk Models Coming Soon!