Jeep's 4xe Hybrid Technology Marks a Green Shift for the Automaker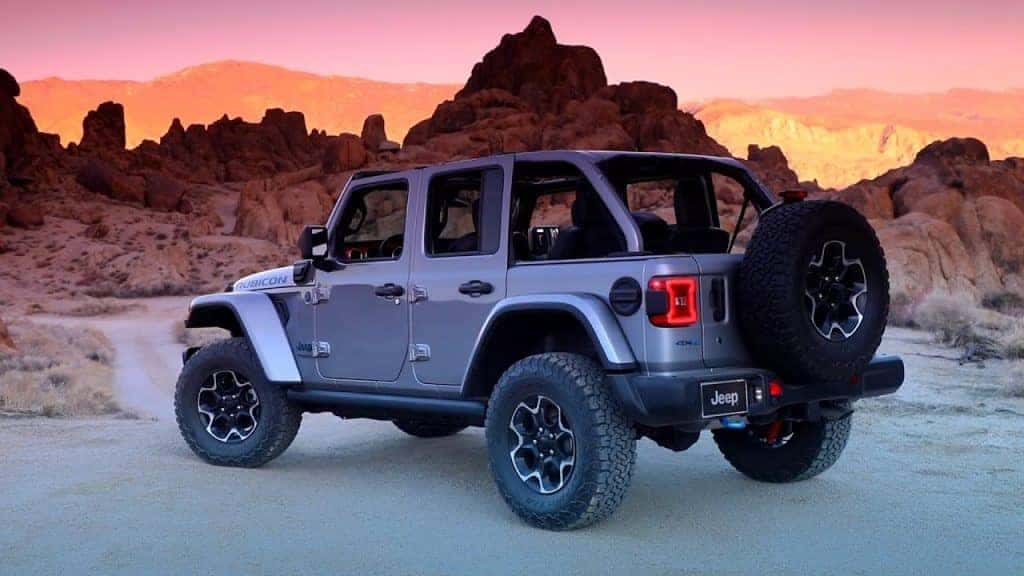 "Green" is definitely not a word anyone would associate with the Jeep brand. As Fiat Chrysler Automobiles' (FCA) off-road-oriented SUV brand, Jeep is known more for its off-road prowess and run-of-the-mill engines, but the automaker has a plan to adapt and pivot its reputation. Now that Jeep's been making an effort to expand its lineup to include plug-in hybrid vehicles, it's safe to say that the brand is embracing a more eco-conscious future. Jeep's Global President, Christian Meunier, vowed to expand the reach of the brand's 4xe hybrid powertrain, grow the brand globally, and reform the automaker's image as the world's "greenest SUV brand." Jeep is currently in the middle of implementing a broad, five-year electrification plan across its lineup that'll have hybrid and all-electric options by 2022.
Meunier recently spoke to journalists last month at an event in Tokyo, and according to Automotive News, Jeep is poised to take on a new strategy when FCA finally completes its pending merger with France's PSA Groupe. For the time being, both groups are currently exploring how they can take advantage of their individual efforts as they both gain access to one another's suite of innovation, technology, and automotive features. While Meunier did not reveal what exactly the automakers will bring forth collaboratively in the future, it's worth noting that Groupe PSA has long been committed to a 100% electrified vehicle range by 2025. Additionally, Groupe PSA has a wide manufacturing and distribution network throughout Europe.
"It's very clear that Jeep will benefit a lot from the merger. There is obviously a lot of potential between platform, drivetrain, cost reduction, and things like that. There are a lot of potential opportunities of synergies and manufacturing footprint. What is most important is to make our product the most capable and most exciting Jeep ever. Additional torque, driving in silence, with extra exceptional acceleration and torque– that's the perfect fit. Jeep and electrification are meant to be together," Meunier said.
In September (2020), Jeep revealed its first electrified option for the North American market: the 2021 plug-in hybrid Jeep Wrangler 4xe. Not only did Jeep manage to make its greenest vehicle to date, the automaker also managed to make the most powerful Jeep Wrangler in existence thanks to its hefty torque output. The 2021 Jeep Wrangler 4xe also boasts an impressive 50 miles per gallon equivalent (MPGe), 375 horsepower, and a 0-60 mph time of just 6.0 seconds.
Hybrid mode is the standard setting when driving, as the SUV dutifully blends power from its 2.0-liter engine and electric motors, all while giving owners the power of control with the E Selec mode button so that the SUV readily adapts to any adventure. Electric mode is when the Wrangler 4xe prioritizes all-electric operation (until the charge is depleted), while the eSave function allows owners to save the battery charge over time by simply using direct engine propulsion instead. As green as the 2021 Jeep Wrangler 4xe is, it's only the tip of the iceberg of Jeep's goals to take its off-road brand further than meeting emissions requirements.
Learn more about how you can plug and play this December with the Jeep Wrangler 4xe from our dedicated staff here atMiami Lakes Automall. Follow Miami Lakes Jeep on social media to be the first to know when the SUV arrives at our lot. In the meantime, if you're looking to get familiar with the features the latest Jeep Wrangler has to offer, check out the Jeep Wrangler inventory atMiami Lakes Automalland get behind the wheel today!
Photo Source/Copyright: Jeep
Previous Post Jeep Opens up Shop on Amazon Next Post Jeep Now Has its Very Own LEGO Technic Model