How the Jeep Wrangler Got Even Better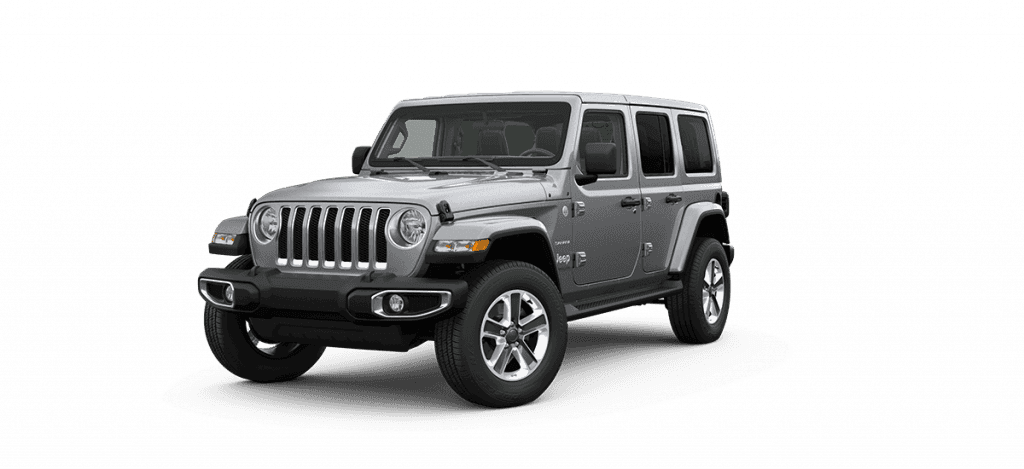 Photo credit: Jeep
Among the many reasons customers love to own a Jeep ® Wrangler is the ability to go almost anywhere. In the future, it will be easier than ever to take a Wrangler out and off road thanks to the newest technology that will be infused into the Jeep product. From the craftsmanship and high level engineering provided by the manufacturing company Arconic, the Jeep Wrangler will be produced with highly formable aluminum. This special aluminum will help reduce weight and provide a greater strength in the material for consumers to have a better and safer product overall.
"Arconic is proud to develop solutions that increase performance and decrease weight, which are strong selling points for Jeep buyers…Consumers continue to demand stronger, safer and smarter vehicles," said Mark Vrablec, Vice President of Commercial Business Development for Arconic's Global Rolled Products.
How Much Lighter Will the Wrangler Become?
The addition of these high-strength aluminum front and rear doors are 12 and 10.5 pounds lighter, reducing the total weight by 45 pounds with the new doors alone. Overall, about 75 pounds have been shaved off with the work of Arconic. Fiat Chrysler Automobiles (FCA) shed a total of 200 pounds compared to the 2017 model. Even with a lighter, yet more durable vehicle, there's no drop of strength expected. In fact, they are said to be the strongest doors the Wrangler has ever had.
Experts say the aluminum components should be safer than other materials. According to the 2017 Ducker Worldwide survey, aluminum content in North American passenger vehicles has increased by over 40 percent over the last three years, from 397 pounds per vehicle to 565 pounds per vehicle by the year 2028, generally replacing the steel material. Steel is more than twice as dense as aluminum, so this will only benefit automakers going forward.
What Else to Look Forward to With the Next Wrangler?
While the 2019 Jeep Wrangler is still months from being available in showrooms, the Wrangler JL will add a diesel-engine option and a new trim option may be added at a later date. Jeep is expected to add a plug-in hybrid powertrain by 2020 as well. The new-generation JL Wrangler provides a nicer drive and newfound interior quality that sets itself apart from the Wrangler JK of just the previous model year. Look for Jeep to continue pushing the envelope with their 2019 Jeep Wrangler JL later this year.
Stop By For a Test Drive
You've probably wanted to test drive a Jeep Wrangler JL since they debuted less than a year ago and now is your chance at Miami Lakes Automall . Find out for yourself what it's like to have the enjoyment of being able to drive off road and handle adventure with ease. For any buying, leasing, selling or trade-in offers, our professional staff is equipped to make your customer experience remarkable.
* We welcome you to visit our friendly staff and helpful service team. Our lineup of the new 2018 Jeep Wrangler is wonderful and we hope you'll come in to see the lineup or touch up your current vehicle with servicing . Even if you didn't buy with us, we'll provide you the same great service we do all our customers and take care of your vehicle promptly. And, our service department for Chrysler, Dodge, Jeep and Ram is open on Sundays! *
Previous Post Mark A Smith: Aka Jeep Off-Road Man Next Post Why Adventure Comes Easy In a Jeep