Jeep is Preparing to Deliver an Autonomous Off-Road Experience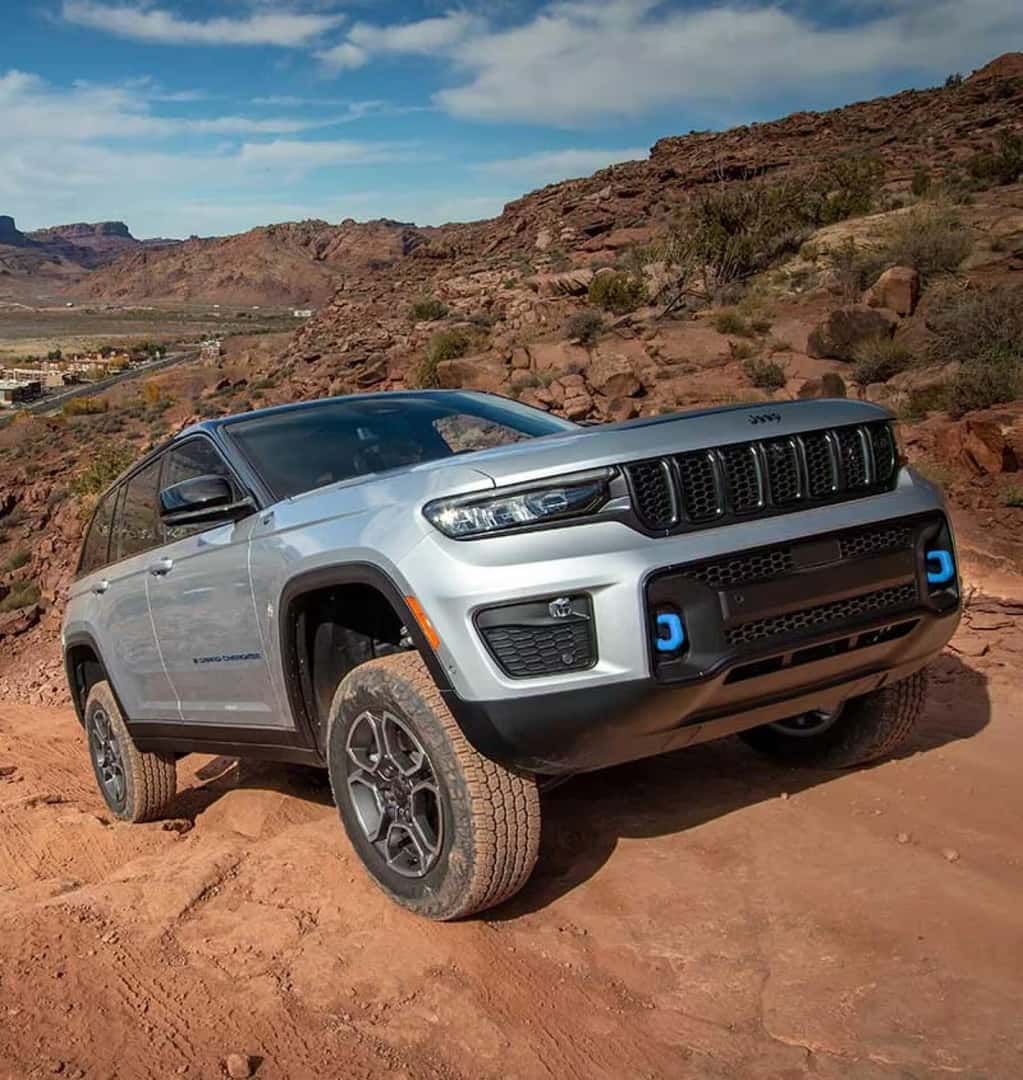 Jeep stays true to its roots by venturing into the autonomous-technology arms race by testing a fleet of Grand Cherokee-based prototypes. These SUVs are fitted with experimental technology that enables them to drive themselves on challenging off-road trails.
"We are tackling challenges that are in some sense greater than what you experience in on-road autonomy."

-Neda Cvijetic, the head of artificial intelligence and autonomous driving at Stellantis.
Jeep has yet to reveal much about its autonomous technology for off-road vehicles, including the system's name. However, it has been confirmed that the technology is being developed solely for Jeep cars and will not be available in Ram vehicles. The prototypes being tested in Moab are standard vehicles, except for the sensors and other hardware installed on the roof. The only noticeable difference between the test mules and the Grand Cherokee sold at Jeep dealerships is the added equipment.
Inside the Jeep Grand Cherokee, it appears to be the typical model, except for a large screen above the touchscreen that displays the infotainment system. The brand has released an image showing a Grand Cherokee in a green box labeled "lead," indicating that the system can detect other cars and obstacles on the trail. Moreover, the off-road capable SUV may even be able to follow other cars.
Jeep posted a video on YouTube featuring a tablet used by Cvijetic that offers various driving-related options. The tablet has a live video stream and a control panel with options such as "target speed," "vehicle speed," "target lateral angle," and "vehicle lateral angle." Furthermore, there is an "EMERGENCY stop" button for safety measures.
The American automaker is considering various potential applications for this technology. The engineers are striving towards developing a system that can be utilized on paved and unpaved roads.
"These features and technology will have real-life applications on and off the trail in a wide range of driving conditions."

– CEO of Jeep, Christian Meunier 
We'll have to be patient to learn more about the system, as the 4×4 automaker promised to release additional details in the summer of 2023. While it is uncertain what comes next, the technology being tested by Jeep could eventually confront production.
Come Test Drive your Jeep Grand Cherokee 
There's a Jeep Grand Cherokee custom-made to your adventure here at Miami Lakes Automall. Here at Miami Lakes Automall, we have all buying, trading, and leasing options to meet your purchasing needs. Our new vehicle inventory or certified pre-owned vehicles speaks to the volume Miami Lakes Automall holds to fit your desires. However, if you already have a beautiful baby needing some fine-tuning, you've come to the right place, and our service department is unmatched. Here at Miami Lakes Automall are warmer than a fresh cup of coffee. Miami Lakes Automall has been here since 1982. So please stop by today to drive the car of your dreams.
Photo Source/Copyright: Jeep