Jeep Avenger Finally Hits Dealerships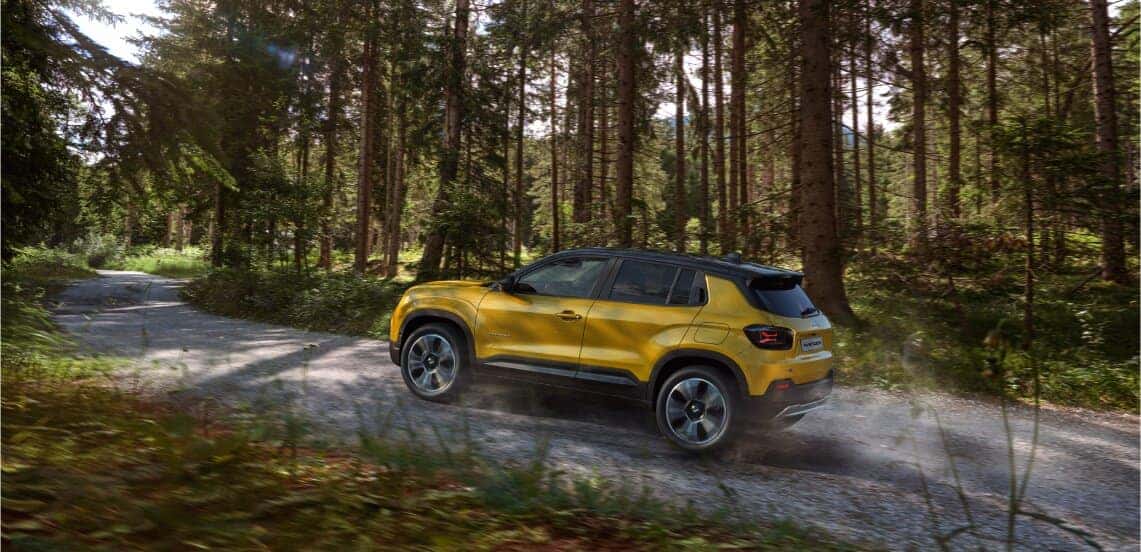 The all-new Jeep Avenger has already made itself available in a handful of markets, and the all-electric vehicle has finally reached the entire European market. The smallest crossover is versatile and phenomenal at traversing Europe's petite city streets. 
Created with European enthusiasts in mind, the Avenger showcases a practical design that renders 360-degree protection and complete mobility of movement, a warm experience for transmitting on and off the road. The subcompact Jeep accommodates five passengers at a time. The Avenger's interior is versatile yet cozy for a vehicle of its stature. Furthermore, the SUV features a square-figured cargo compartment that's easily adaptable. Multiple modular storage compartments and a central tunnel are removable in any way the user prefers. 
The Avenger comes to life through the eCMP2 architecture and second-generation 400-Volt e-motor, AKA the M3 power unit. The M3 power unit is the first to go from eMotors which comes from a joint partnership with Stellanttis and Nidec. Moreover, the M3 offers 156 horsepower and 192 lb-ft of torque. 
Inside the Compact Jeep is the new 54 kWh battery Stellantis produces the batteries at its Tychy Assembly Plant. In addition, the battery delivers an excellent energy density and a nominal to-usable energy ratio of 51 kWh—the Avenger's battery comprised 17 models and 102 cells, with NMC 811 Lithium-Ion chemistry. 
The Avenger's powertrain delivers an electric range of 249 miles on the WLTP cycle and up to 342 miles on the urban cycle. In addition, the fast-charging model resurges in 18.6 miles in just 3 minutes. Further, the fast-charging Jeep EV goes from 20% to 80% in 24 minutes. 
The all-new all-electric SUV reveals some riveting technology, plus safety and ADAS features. For instance, the safety features render level-2 driving autonomy, blind spot monitoring, and Autonomous Emergency Braking with Vulnerable Road Users protection: automatic parking and a 180-degree rear camera with drone view. 
Enthusiasts may explore the great outdoors in several exterior colors: Snow Volcano, Ruby, Sun, Lake, Granite, and Stone. 
Over time, Jeep plans to introduce the 2024 Avenger to dealerships outside of the US. But, sadly, the American automaker considers the all-electric compact too compact for North America, so we can only admire the Avenger from a distance. 
Come to Test Drive your 2023 Jeep Wrangler Rubicon 4xe
Your 2023 Jeep Wrangler Rubicon 4xe is custom-made for your adventure here at Miami Lakes Automall. Here at Miami Lakes Automall, we have all buying, trading, and leasing options to meet your purchasing needs. Our new vehicle inventory or certified pre-owned vehicles speaks to the volume Miami Lakes Automall holds to fit your desires. However, if you already have a beautiful baby needing some fine-tuning, you've come to the right place; our service department is unmatched. Our service experts at Miami Lakes Automall are warmer than a fresh cup of coffee. Miami Lakes Automall has been here since 1982. So please stop by today to drive the car of your dreams.
Photo Source/Copyright: Jeep UK