Future Lease: The 2016 Jeep Grand Cherokee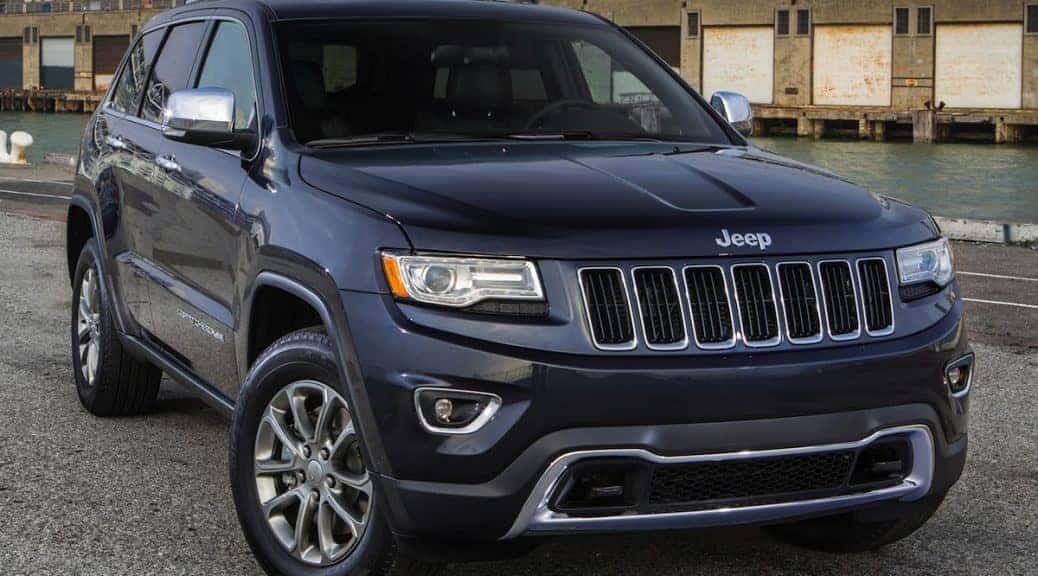 A * Jeep Grand Cherokee lease * is an excellent way to enjoy the perks of the iconic and awarded Jeep brand, especially in a new model. Though the Jeep Grand Cherokee has been in existence since 1993, here we highlight the new and upcoming model years.
The 2016 Jeep Grand Cherokee: Rugged Refinement
For the new Jeep Grand Cherokee, the automaker put the SUV on a diet. Lightening the suspension with aluminum components and pairing it with an all-new electric power steering system cause the Jeep Grand Cherokee to shed a few pounds. This is significant because lighter vehicles, particularly when perched on lower rolling resistance tires, return better fuel efficiency.
Also, the 3.6-liter Pentastar engine has been refreshed for extra oomph, now rated at 295 horsepower, and still matched to the standard eight-speed automatic transmission, further complemented by Engine Stop-Start technology.
If you're interested in the SRT trim level, expect to see the same power, but with improved drive modes, and a custom setting, all of which allows drivers to determine how best to put the pedal to the metal.
There is a new drive mode, called the Valet. Let's say you need to turn over the keys to another driver, a valet, perhaps. If you select Valet mode, the setting then keeps traction control engaged and cancels launch mode while utilizing only a fraction of the engine's horsepower, rated at 390 horsepower and 390 lb.-ft. of torque. Pretty handy…
Another new feature comes in the form of a seven-inch digital display on the dashboard, which includes a centrally-located tachometer. The UConnect infotainment system now also includes SRT Performance pages, a type of software which helps drivers optimize performance, both the vehicle's, as well as their own performance behind the wheel.
But the real exciting news that has Jeep Grand Cherokee enthusiasts in the throes of anticipation is the now confirmed rumor of a future Hellcat engine installed in a Grand Cherokee. It is happening. Set to release sometime in 2017, the Jeep Grand Cherokee, equipped with a Hellcat engine, will be badged the Jeep Grand Cherokee Trackhawk.
With the 6.2-liter Hemi V8 engine under its hood, the 2017 Jeep Grand Cherokee Trackhawk will be able to produce 707 horsepower, and reach speeds estimated at up to 200 mph. The zero to sixty mph sprint will likely be crushed in under three seconds – the blink of an eye, really – thanks, in part to the Trackhawk's standard all-wheel drive.
While we await the release of the 2017 Trackhawk, assuming, of course, that you need that much power, the 2016 Jeep Grand Cherokees are priced to start at the MSRP of $29,995. But, your local Jeep dealer is also offering loads of lease deals and incentives.
Take advantage of current lease offers by visiting your Jeep dealership and test driving the Jeep Grand Cherokee, the SUV celebrated for helping you "Go Anywhere, Do Anything."
Previous Post The Best Jeep Rumors and Whispers Next Post 2016 Jeep Grand Cherokee: An American Tradition Continues