A Three-row SUV Will Soon Join the Jeep Lineup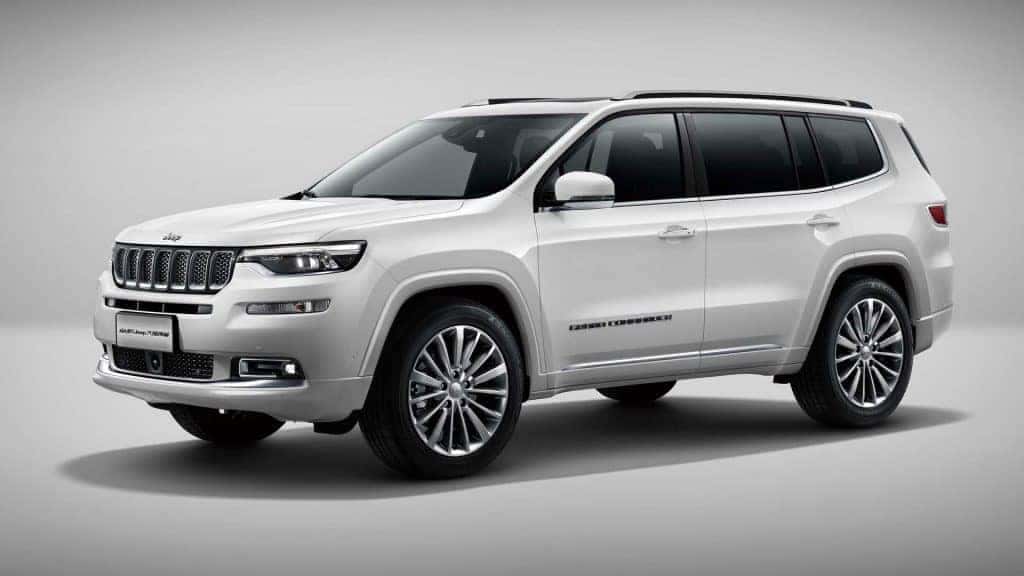 Plug-in hybrid variants from Jeep, the Renegade and Compass models , might've stolen all the limelight when they debuted at the 2019 Geneva Auto Show. The fact that Jeep is ready to introduce its three-row SUV might've been lost in translation, but Fiat Chrysler Automobiles (FCA) CEO Mike Manley officially confirmed the development of said three-row SUV. It's scheduled to slot between the next-generation Grand Cherokee and the upcoming Range Rover rival, the Jeep Wagoneer.
This latest revelation comes as part of the automaker's plan to fill every niche in the large vehicle segment – a segment that Jeep has left untapped for far too long. Jeep's effort will be dramatically compounded come next year (2020) when all of the three new models – Wagoneer, Grand Wagoneer, and the unnamed three-row SUV – make their debut. In an interview with Britain's Auto Express Mike Manley expressed his enthusiasm for the future, saying:
"We've made some announcements for investments in our U.S. plants, which are really important for us that brings two additional products to our Jeep portfolio, segments that frankly I've wanted to be in for a long time. One is the large SUV segment. There are relatively few competitors in there, but it could be a great segment for Jeep and we'll bring back the Grand Wagoneer at that time."
Manley sounded a bit concerned as he explained that more than half of the vehicles in the Grand Cherokee;s segment currently boast third-row seating. As a result, it appears that Jeep has been catering to the minority when consumer demand is taken into account. New options in this segment will help the booming (and not to mention profitable) Jeep brand will capture even more of the ever-changing automotive market.
"Then the second three-row Jeep, which will technically play in the same segment as the Grand Cherokee. Roughly 60 percent of that segment is three row, so the Grand Cherokee has really only played in 40 percent. That will open up that part of the segment for us," Manley said.
Even though the new three-row SUV will exist alongside the classic Grand Cherokee and likely share its base platform, industry insiders expect that the new model will sport a new moniker that's yet to be revealed by the folks over at FCA. The brand's secrecy can be attributed to the fact that Jeep wishes to keep the core formula that's made the Grand Cherokee a success a secret. Just like the Renegade and Compass models, this forthcoming three-row SUV will eventually feature a plug-in hybrid powertrain variant as Jeep and FCA dive into the development of electrification.
Industry experts expect that this new three-row SUV to debut sometime during 2019, with major events such as the New York Auto Show and Los Angeles Auto Show scheduled for later this year. Explore the latest Jeep inventory at Miami Lakes AutoMall and follow Miami Lakes Jeep on social media to stay up to date with the latest Jeep news.
Photo Source/Copyright: autotrader.com
Previous Post First Plug-In Hybrid Variants from Jeep debut at the 2019 Geneva Auto Show Next Post All-New 2020 Gladiator is Ready for Battle