3 Features of the 2014 Jeep Patriot Freedom Edition You'll Love – Miami Lakes Automall Jeep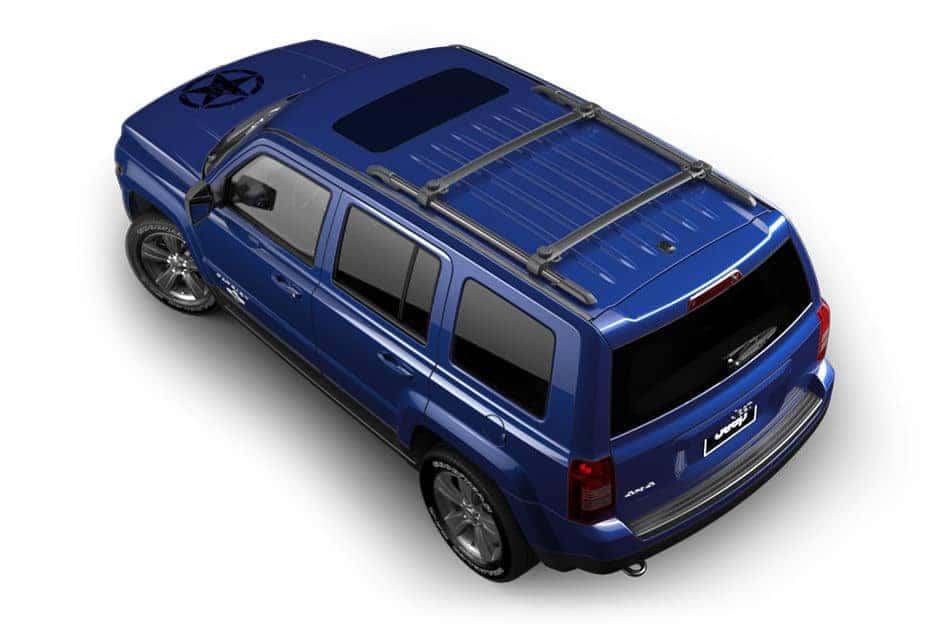 Jeep is proud of their partnership with the U.S. military, which extends back before World War 2. Since that time, they have made vehicles that help the military accomplish their objectives. A perfect example of this is the Willys MB the GIs used during World War 2. This Jeep's versatility and performance helped the military so much that U.S. Army Chief of Staff George C. Marshall called the Jeep 4×4 the best American contribution to modern war.
Along with making exceptional vehicles for the brave men and women serving, Jeep wants to honor the tradition of military service. They do this by offering the Jeep Patriot Freedom Edition model. This model includes these three features you'll love.
Paying Tribute to Service in Design
When you examine this Jeep, you'll discover touches of tribute to military service on it. The weathered "Freedom Star" on the hood is a symbol commonly used on vehicles assigned to tactical units. Another thing you'll find is the Oscar Mike badges. In the military, Oscar Mike means "On Mission" or "On the Move." To complete the tribute, you can buy this Jeep in either red, white or blue.
Magnificent Performance
Jeep makes vehicles that deliver elation when you drive them. However, just because you demand performance doesn't mean you should sacrifice in fuel costs. With this Jeep model, you'll receive up to 30 highway mpg while also receiving the unique performance benefits that come from owning a Jeep.
Helpful Tools
Jeep equipped this model with an array of unique tools to help your vehicle give you more. The engine block heater delivers better warm-up time in cooler climates to help you get on the road quicker. Meanwhile, the roof rail crossbars are perfect to transport extra gear on your journeys.
These three features show Jeep's commitment to making the best quality vehicle. If you would like to know more about the Jeep Patriot Freedom Edition, feel free to visit us at Miami Lakes Jeep, your Miami Jeep dealer . Our helpful staff will be proud to help you learn more about this unique vehicle as well as inform you of any military discounts you may receive if you qualify.
Previous Post A Look at Jeep's Safety Features Next Post Tips for Choosing the Right Jeep Dealership