Uconnect 8.4 and Next Gen Uconnect 4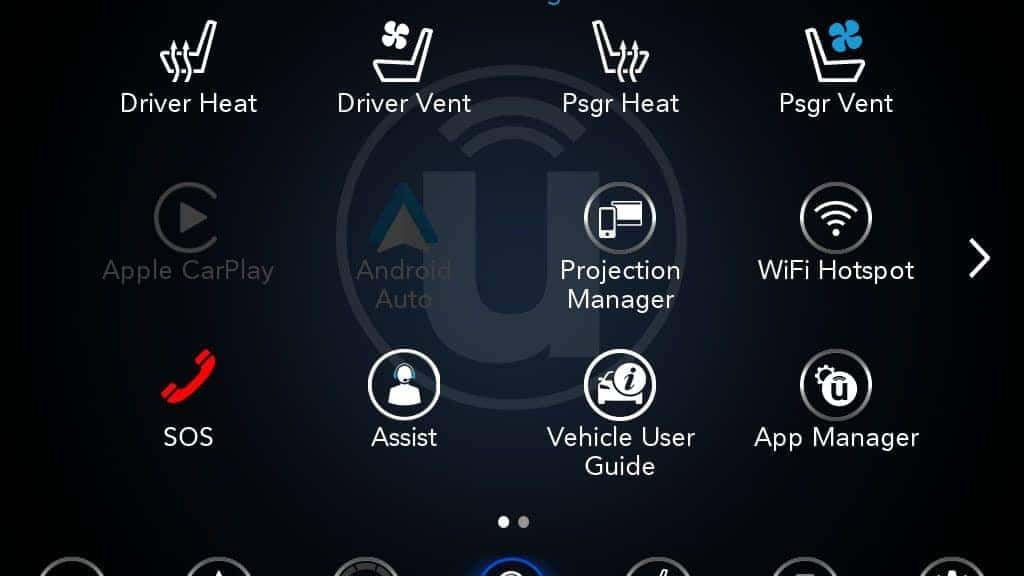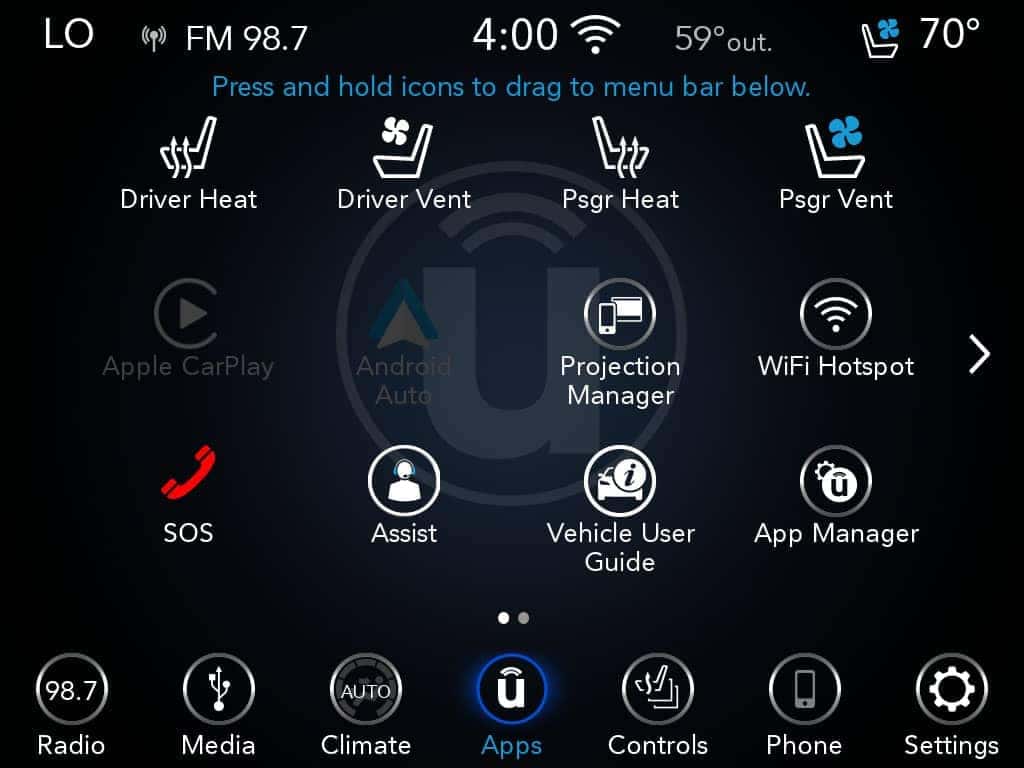 Drivers who own a 2017 Chrysler 300, 2017 Chrysler Pacifica, or 2017 Dodge Challenger or Charger model have probably already noticed that their vehicle features the new Uconnect 8.4 system that was upgraded in 2017. For the 2018 model year, FCA is taking that a step further. Many 2018 model year FCA vehicles will be upgraded with Uconnect 4, which is the next-generation of infotainment systems. Uconnect is the infotainment system used by many FCA vehicles, and today we're going to look at the capabilities of 8.4 and the new generation Uconnect 4.
Uconnect 8.4/NAV
Many FCA models have Uconnect 8.4 or Uconnect 8.4 NAV. Like the basic Uconnect 5.0, Uconnect 8.4 has access to AM/FM radio, a media hub for mobile device integration to make hands-free calls or stream audio via Bluetooth. However, Uconnect 8.4 comes with HD Radio, SiriusXM Satellite Radio, and recently, Android Auto and Apple CarPlay support on some vehicles. Uconnect 8.4 is accessed via an 8.4-inch touchscreen.
Uconnect 8.4 may also come with a "Do Not Disturb" setting to automatically route incoming calls to voicemail and suppress text messages to help drivers keep their attention on the drive and without being distracted. With voice-command signals, Uconnect 8.4 may also have Siri ® Eyes Free, a feature that can respond to natural language commands to make and receive calls, play music, dictate and send text messages and emails, and receive turn-by-turn directions. Users may also customize the layout of Uconnect 8.4 with a drag-and-drop menu bar, similar to hand-gestures on smartphones.
The main difference between Uconnect 8.4 and Uconnect 8.4 NAV is an integrated full-feature sensor-assisted GPS navigation system with 3D landmarks, city models, and terrains. Some users may opt out of this if their 8.4 system came with Android Auto, able to use Google Maps for navigation. Lesser known features for Uconnect 8.4 NAV include speed-adjusted volume and SiriusXM Guardian connected vehicle services.
Uconnect 4
Vehicles with Uconnect 4 will now automatically have Google Android Auto and Apple CarPlay capability without needing to upgrade to a higher-grade system. This offers a more seamless phone-to-vehicle user experience. Just like smartphone users can use their hands/fingers to zoom in by pinching the screen, or tap or swipe through screen menus, the same can be done through the touchscreen. Not only this, but instead of needing to learn the layout of a Uconnect system, when connecting one's smartphone to Uconnect 4, they will see the same display on the touchscreen as they would their phone.
Along with sharper graphics and a faster performance speed, one thing Uconnect 4 users may notice is the change in screen size. To separate itself from Uconnect 5.0 and Uconnect 8.4/NAV, Uconnect 4 comes on a 7-inch touchscreen. This system also comes with various modes, including previously known radio, phone, and media modes. As noted, Uconnect 4 comes automatically with Apple CarPlay and Android Auto capability, provided that the user owns either phone with the latest software upgrades, and Uconnect 4 also comes with connected features such as the ability to utilize SiriusXM Guardian app through the smartphone, and 2018 models will offer a 4G Wi-Fi hotspot with a subscription.
In the end, Uconnect 4 is the same great system, just with added smartphone capabilities to help users stay connected and give the infotainment system more of a user-friendly feel. High-performance vehicles will also get an upgraded Performance Pages app, such as the 2018 Dodge Challenger SRT Demon and 2018 Dodge Challenger Hellcat Widebody.
* Have a Uconnect system on your vehicle? Looking forward to Uconnect 4 services? Let us know on our Miami Lakes Automall Facebook page . *
* Photo Source/Copyright: wk2jeeps.com *
Previous Post Mopar Debuts New 707HP "Hellcrate" at SEMA Next Post Travel for the Holidays in Comfort with Dodge SUVs