Throwback to the Days of the Early Challenger Glory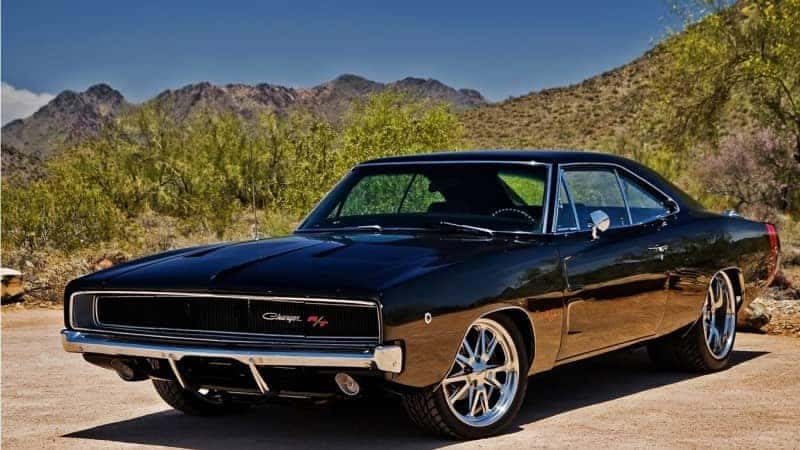 What was the experience like for drivers who purchased the famed 1969 Dodge Challenger? While we know Dodge is radically moving in the direction few automakers are capable of; creating the EV production muscle cars for its buyers, but we know this piece of history is legendary and still attracts attention. The 1969 Dodge Challenger Daytona came with as much as 575 horsepower back then thanks to its robust 426 HEMI V8 engine and today, while there are higher trims in the Challenger catalog that offer that power, the base powertrain located in the Dodge Challenger does not surpass that output. Keep in mind, not only did this iconic Challenger reach this in 1970, but they can still move as fast as over 200 mph, but back then this the lone vehicle to do this ever at that point in time.

Of course the speed and strength (over 1,000 horsepower standard) from the 2023 Dodge Challenger SRT Demon 170 is the pinnacle of Dodge engineering for combustion engines. Today; we know the brand is doing all it can to continue that with the Dodge brand with its electric push. However, comparing modern technology to antiquated 1960's technology is not exactly a fair comparison to our current generation of Dodge engineering. We must remember that Dodge established its dominance early in its heyday and has maintained the same exuberance among its buyers. In fact, some of the power is stronger than the standard power offered for buyers today, so even from 1969 we can appreciate their capabilities as they still hold. 
Speed and Power Go A Long Way
Some readers might have to ask someone a little bit older than you, but the Dodge and Muscle era from the 1960s was one of the most talked about errors in the automotive industry regardless of vehicle segment. The 1969 Dodge Challenger was the epitome of what a vast majority of Americans wanted to drive. Putting the key in the ignition and turning it to create the sound of what would come out of a Dodge muscle car back then was explosive. Dodge has not announced any platform on the pricing on any of the upcoming EVs for now. We await for this sweet ride along with the EV muscle car set to debut in just over a year so from now. 
The Rush Before the Electric Arrival
Eventually, we will soon see that the explosion is actually an electric start, quite different from what we offer our customers now. That is exactly why it is the best time to buy Dodge vehicles as the new generation is rapidly approaching. We are looking forward to assisting our customers in trading in their vehicle or buying a new one or leasing one. Talk to our sales team today to get started this summer!
Drive Home the New Muscle With Our Assistance
Don't hope to experience any Dodge any longer, test-drive with us today! Our professional staff is ready to help our guests buy, lease, sell or trade-in your vehicle and receive an excellent deal. Our inventory of new vehicles and the line-up of over 200 pre-owned vehicles is second-to-none!
Dealing with any current or on-going issues with your current vehicle lately? Let us help. Our service team will make sure you're back on the road quickly with a simple appointment. Allow our friendly service techs to resolve any vehicle problems in a timely fashion.
We look forward to being your center for all things automotive at Miami Lakes Automall. Whether you're in Doral, Kendall, North Miami, Homestead, we're pleased to help our South Florida and local Miami clients. We're professional and here to aid our customers with all buying, leasing, or trade-in requests this summer!