The Impact of the Dodge Durango SRT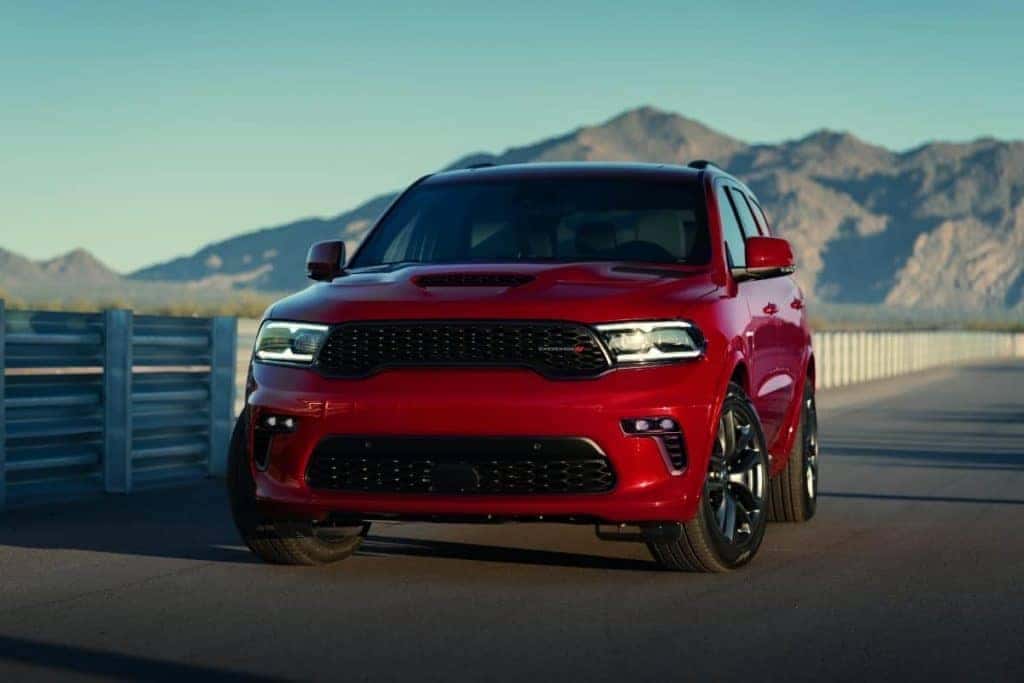 For a short while we were not sure if the Dodge Durango was going to return, but we know that Dodge has decided to keep it alone SUV as a part of they are collection going forward. That is welcomed news for customers that want an exclusive ride that provides as much power and strength as they are dodge muscle cars, but also provides additional space for more comfort for passengers and cargo alike. This is a true champion of a ride for those who love to show off the Dodge muscle spirit, even in SUV form!
How the Durango Fares Going Forward
While the 2023 Dodge Durango SRT Hellcat will be pretty much consistent with the same performance, shoppers will have more alternatives to personalize their 2023 Durango thanks to the unrestricted Plus and Premium packages that whip up even more range owners will appreciate. While the Durango has not been around as long as the Dodge Challenger, still enjoying its time in the sun as if it's heyday never ended, it's still a major focus for Dodge. We love both rides and will breakdown the perks and impact of the current Durango for the 2023 model year.
New Plus and Premium Package Details
The Plus package adds lush Laguna leather seats, Trailer-Tow Group, Power Sunroof, and Adaptive and Advanced Safety qualities. For those seeking even more perks, they can embrace the optional Premium package that includes all the Plus features with added Red Seatbelts, a Leather-Wrapped Instrument Panel, Carbon Fiber Interior Accents, and a 19-speaker Harman Kardon audio system. Not too shabby for any vehicle, let alone one with this much horsepower and sleek interior designs.
Check Out the 2023 Dodge Durango SUV
Dodge is also presenting two new colors for the 2023 model year, Triple-Nickel and Frostbite. Buyers can also opt for the optional SRT Black package from years passed, which gives owners 20-Inch x 10-Inch Lights-Out Aluminum Wheels, Eclipse Black Exhaust Tip, Gray Metallic Badges, and Satin Black Dodge Tail Lamp Badge has now been switched for an upgraded new Blacktop package. The Blacktop package offers a set of 20-Inch x 10-Inch Black Noise Aluminum Wheels, Gloss Black Badges, a Satin Black Dodge Tail Lamp Badge, and Gloss Black Mirror Caps. Ordering for the 2023 Dodge Durango SRT Hellcat will begin in September 2022, Dodge has yet to officially offer the 2023 Dodge Durango SRT Hellcat starting price, but we'll know before long. For those customers that are loyal to Dodge, they will have their chance to get this wicked fast SUV as a ride, they will get their chance in 2023, 2024, and beyond!
Drive Home These Flashy Dodge Vehicles Today!
What shopping experience would be complete before checking out the speed and power awaiting in a Dodge vehicle. From us at Miami Lakes Automall, we represent our brands to the best of our abilities and look forward to providing a remarkable experience the whole way through. Check out our new Dodge vehicle selection ready to go today! From new vehicles to our pre-owned vehicles, there's a wide selection ready to go at Miami Lakes Automall. If you're looking for pricing options, our auto financing team can support you for any buying or leasing needs. We are located at 16600 NW 57th Ave in Miami Lakes, Florida. This summer heat means keeping that A/C cold is a must. Need more help?
Don't forget, we are also able to fix and bring older vehicles up to speed. We're ready to provide the right assistance in a timely manner. Allow us to fix your vehicle or maintain it with a simple online service appointment. Grant us the pleasure to help you save and keep your vehicle running smoothly for years to come. We look forward to being the right dealership for you and your family, business, and friends. Leave us a review to let us know about your experience with us and we hope to see you again this summer!