SpeedKore Adds 1,000 Horsepower Engine To 1970 Charger For Kevin Hart – Miami Lakes Automall Dodge SpeedKore Adds 1,000 Horsepower Engine To 1970 Charger For Kevin Hart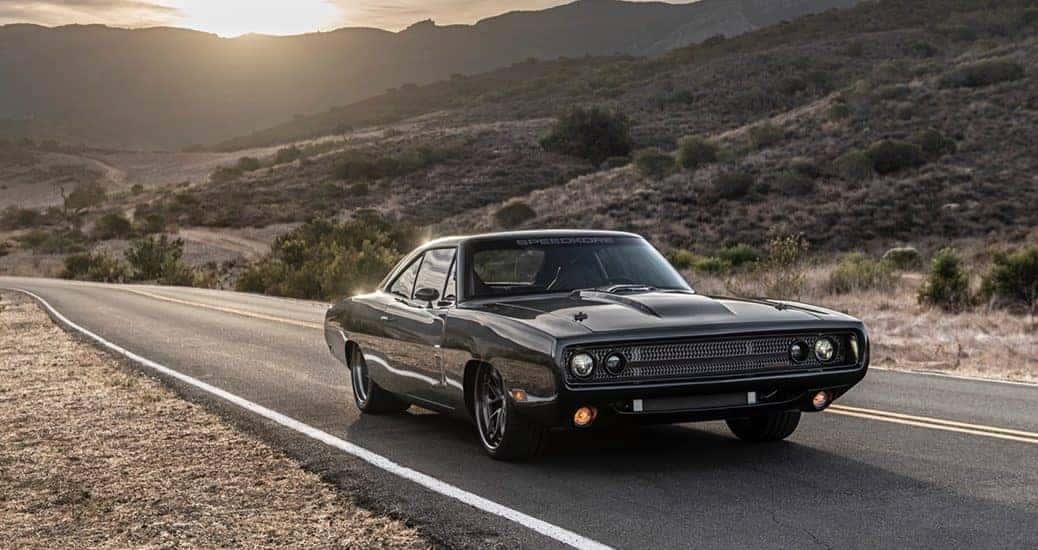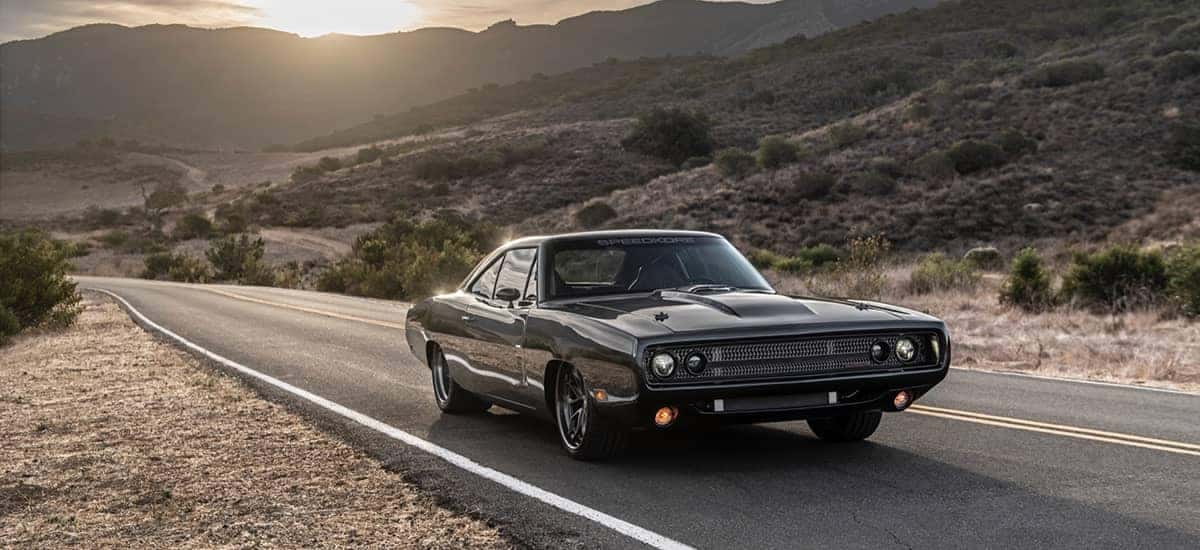 Photo Credit: SpeedKore
Ask any mechanic or true car enthusiast and they will reveal the trick to knowing how much worth a vehicle has can be found under the hood. As no doubt, owners can measure value by the strength of its engine and how said powertrain sings. The truth is for most customers, they might not be able to convince this to everyone in the family, but let us attempt. Seldom vehicle purchases require some forward-thinking and rationalizing. What exactly is too much power and intensity? Well, for some, like comedian Kevin Hart, there isn't adequate horsepower in a standard Charger. The famed aftermarket super team at Speedkore has combined the most impressive Mopar/Dodge engine into a renewed 1970 Dodge Charger . This Hellphant V8 engine is the essence of what muscle cars are all about. Few vehicles can manage this remarkable engine's strengths.
SpeedKore Pumps Up the Volume For Kevin Hart?
The Hellephant engine was originally showcased back at the 2018 SEMA exhibit and showed the world what a truly high-octane experience can offer drivers. The engine formally arrived in 2019 and offered the lucky owners of it a special Hellcat 6.2-Liter Supercharger V8 engine that carries 1,000 horsepower and 950 lb-ft of torque. This is no ordinary powertrain! Kevin Hart might have a hard time driving this vehicle considering its tremendous strength. The transmission attached to this classic 1970 Charger is right from the legendary 2018 Dodge Challenger SRT Demon; a Demon-spec ZF 8HP90 8-speed automatic transmission and thus completes the perks afforded to the funny man's impressive muscle car.
Mastering the Charger Rebuild
Oddly enough, SpeedKore has restored this same Dodge Charger muscle car; the 1970 model. Their previous revisit of this Charger produced their creation known as the "Evolution". Some perks for that upgrade included a carbon-fiber body with parts from the 1970 Charger original and added as much as they could from the original 1970 Charger. The extension of Brembo brakes with 6-piston front and 4-piston rear calipers ensure Kevin Hart will be protected when utilizing the brakes to stop this wonderful throwback of a muscle car.
We know plenty of our readers are hoping to drive a vehicle that makes them feel the surge of Dodge engineering. For those interested (and ones that could convince who they needed to) those buyers should look no further than Miami Lakes Automall. We know about all the high-octane powers afford by Dodge muscle cars. The comforts and perks that come with the most advanced Charger and Challenger have a special place for shoppers. No other vehicles can carry the intensity of these unique Dodge muscle cars. Find out more when you reach out to us!
Find Dodge Muscle With Help From Miami Lakes Automall Now!
Are you excited about getting a new 2021 Dodge Charger ? So are we! At Miami Lakes Automall , we're more than excited to help our customers, we're thrilled. Looking for a new option to buy or lease? Take a look at our new vehicle inventory or our quality pre-owned vehicles . We can help sell your current vehicle or bring it back to life like new with an online service appointment to our service center. Allow our professional techs to get started on all repairs or maintenance work.
We're here to help with any financial help, needs or suggestions to help make paying for a vehicle easier. Stop by today and see what we can do for you right now.
Previous Post Ceramic Coatings: The Pros, The Cons & Is It Really Worth It? Next Post Dodge Will Stick Around To Grow Its EV Future According To Dodge, Stellantis CEO