Recent Updates of the 2018 Dodge Challenger SRT Demon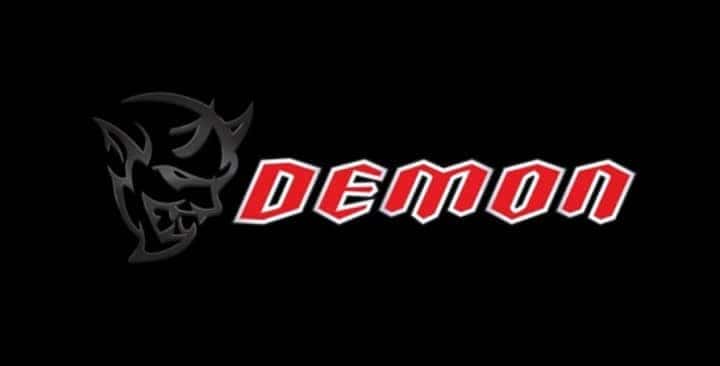 The 2018 Dodge Challenger SRT Demon will be unveiled in a month! Can you believe it? The promotional campaign is still going on, although a lot of us think some footage snuck out with the new Fast and Furious movie, and so they capped on that with a trailer showing off the Challenger SRT Demon a bit. Plus, every week, a new video comes out, so it's time for another recap.
In mid-February we covered the first five videos, starting with the original teaser and ending with the fifth teaser video that introduced the Challenger SRT Demon's forced induction system that will increase power. Other information revealed in the videos included the Challenger SRT Demon's wide-body design and a more than a 200 pound decrease in the vehicle's weight for increased agility.
The surprises haven't stopped though. Recent developments make this street legal car looking like it is shaping up to be more of a drag racer. Here are the most recent videos.
Video 6: Multiplication
At first, it doesn't say much, and it's literally three-seconds of footage followed by close-ups of the tires. But wait, freeze it at the 2-second mark. What in the world is going on? Those are drag race radial tires, and the launch of the Dodge Challenger SRT Demon in this video tells us one thing is for sure – it's going to catapult from any starting line a lot faster and harder than the Challenger Hellcat. Plus, it's got a torque converter and gearbox that can give it as much as 18 percent more torque than the Hellcat.
Video 7: Third Law
Third Law, as in Newton's Third Law of Motion, "For every action, there is an equal and opposite reaction." Taking that into consideration, what does it mean for the Challenger SRT Demon's drag racing behavior? Can a vehicle even handle that kind of power? The phrase seen with many vehicles sporting a lot of power is "when properly equipped." Well, Dodge is installing a unique spring setup for the suspension, adjustable dampers to absorb the shock and keep a smooth ride, and special software that will get this supercharged muscle car to deliver power on demand.
Video 8: Race Hardened Parts
This video has everyone talking. The last video tells us how Dodge will keep the ,Challenger SRT Demon riding smooth with all that power. What about the powertrain? Did you ever see that 900-horsepower Hellcat's driveshaft explosion? Dodge is on top of improving the Challenger SRT Demon to handle power but what about the torque the new engine can generate?
To combat this, Dodge is integrating heat-treated aluminum into the differential (the component responsible for splitting up torque between the two axles) and high strength steel into driveshaft components to support the increased torque capacity discussed in "Multiplication". Oh, and a harness bar with a racing harness, a requirement for any drag racing car that can finish a quarter-mile in 12 seconds or less! Seatbelts just won't cut it with the Challenger SRT Demon.
Video 9: Performance Pages
Performance pages are nothing new to Dodge. They're standard and optional on many models. From the latest video, we can see that Dodge might be making good on its word that the Challenger SRT Demon will have multiple performance modes for drivers who want a calm ride or those hitting the race track.
Out of all of this, there is one bump in all the hype. The clock reads 7:57 in the last video, and in a press release about the Challenger SRT Demon is a serial number that reads "0757." Could the 2018 Dodge Challenger SRT Demon really cap its horsepower at 757? We won't know until some time in April.
For another sneak peek at the power and design, you can check out the new _ Fate of the Furious _ trailer, "Muscle Heaven"
*
Stay tuned with Miami Lakes Automall and updates on the 2018 Dodge Challenger SRT Demon on our Miami Lakes Dodge Facebook ! *
Photo Source/Copyright: AutoWorldNews.com
Previous Post Auto Market's Shift to SUVs and Crossovers Next Post Classic Car Features Still Kicking Today