Miami Lakes Automall Returns to Burger Beast's Hamburger House Party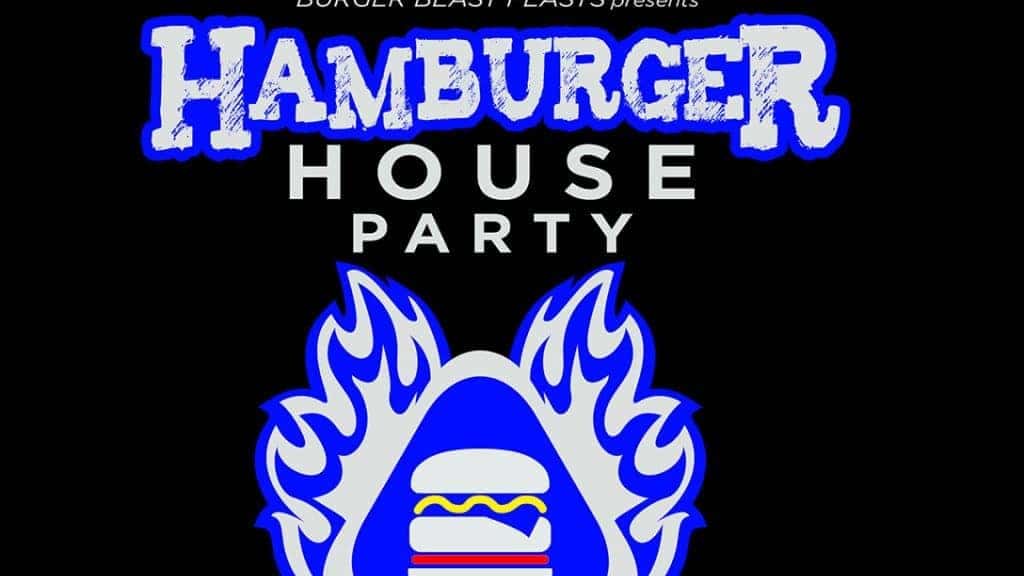 Attention: all foodies! Have you heard about Burger Beast's Hamburger House Party taking place on Friday, May 26 from 7-10 p.m. at the Magic City Casino? That's the Friday of Memorial Day Weekend, and that would be a great way to start the three-day vacay.
Hamburger House Party
Miami Lakes Automall is a long-time sponsor of the Hamburger House Party and several other Burger Beast events throughout the year. This year's Hamburger House Party will have burgers from 23 local burger establishments (unlimited samples), and all of them will be serving up their most delicious burger to compete for the Hamburger House Party Trophy.
At the end of the event, a group of judges will pick the best burger at the party, but party goers will also have a say to vote for their favorite as well. The judge panel consist of SoBeFest's Founder Lee Schrager, NBC 6 in the Mix's Roxy Vargas, Pastry Chef & Donut Creator Extraordinaire Max Santiago, Director Billy Corben, and Latin House & Madlove's Chef/Owner Michell Sanchez. A great mix they got there, with not just chefs but also everyday folk. With that in mind, we'd like to point out we put together a little teaser for the Hamburger House Party.
Tickets to the event are $40, and trust us, you'll be stuffed once you leave the event. Tickets include unlimited samples from all 23 of the Hamburger House Party competitors plus chips from Chifles, french fries from McDonald's, and desserts by Bocas House & Night Owl Cookie Co. Collaboration, Dough Miami, Sweetness Bakeshop, and Velvet Creme Doughnuts. Drink options include cocktail samples from Tito's Vodka by DRINK Miami, craft beer Samples from Concrete Beach Brewery, Funky Buddha Brewery, MIA Beer Company & TANK Brewing Co as well as soft drinks and water. All attendees must be 21+ to enter the event.
You can purchase tickets to the Hamburger House Party here OR try to win a pair of tickets in our Facebook social media contests that are currently live! In addition to free tickets, winners of the Miami Lakes Automall competition receive free admission to the Burger Museum (yes, Burger Beast has made a BURGER MUSEUM), and they can enter the event an hour early!
Meet the Burger Beast
Now about the man who started the event. The Hamburger House Party is curated and produced by Sef Gonzalez, also known as the "Burger Beast". He's a fellow foodie who started a blog documenting his food excursions around South Florida, and with the help of foodie-like minded folk, things kind of blew up. Think of him as our own Guy Fieri with a huge focus on burgers. Be sure to give him a follow on Facebook or Instagram if you haven't already, or check out his website; there you can find "BB approved" restaurants when you're looking to eat somewhere guaranteed to hit the spot.
Prep Work
* Sure, many foodies out there are self-proclaimed pros when it comes to gnashing on good eats, but what about the rest of us out there? What would the "average Joe" think about some of these restaurants and the burgers they'll be representing at the Hamburger House Party? Well, is there any better way than to check out some of the local competitors and take a bite? We don't think so, and we sent one of our writers, Jordan Rodriguez, out to test some local burgers before the event – he definitely enjoyed the experience. Click here , and you'll find a review on four burgers he tried out around South Florida. Be warned, he spent some time reviewing movies during his college years, and his inner critic had a little more to say than the "average Joe". *
Photo Source/Copyright: hamburgerhouseparty.com
Previous Post Performance Parts Explained – Dodge Next Post Prepare for Hamburger House Party and Go Eat Burgers, We Did