Is the Extra Cost of GPS Navigation Worth It?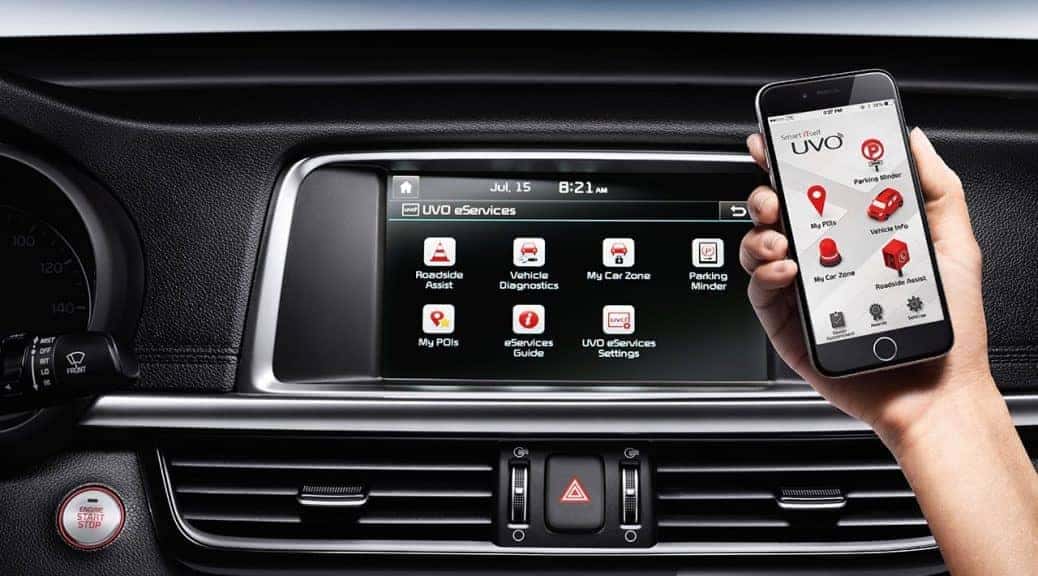 It's great to get a vehicle with an infotainment system and a touchscreen display these days. Chevrolet MyLink, Kia's UVO eServices, the Fiat Chrysler Automobile Group has Uconnect – they're all great little systems that help manage entertainment options, as well as apps. One app that consumers will regularly find on an infotainment system is GPS navigation, and usually, a consumer has to pay more for that additional feature. It doesn't quite make sense – why would automakers charge consumers for a feature they can readily use on a smartphone? You could call it a convenience fee, but maybe there's advantages to spending a little extra.
Getting a Factory-Installed System
When it comes to a factory-installed system, like next-generation Uconnect 4 or Kia UVO eServices, there's a bit of convenience that makes it easier to manage music as well as follow a GPS to a desired but unfamiliar destination. The center console is less cluttered, and the system is easy to set up. Factory-installed systems are also more secure , harder to steal from the vehicle, leading would-be criminals to keep walking. Moreover, adding an infotainment system, especially one with navigation capability, increases its resale value , so think of it like making a small investment to get Uconnect with Navigation.
However, that investment might be more than expected. Back in the old days, consumers could pick and choose their features. Now, it's a package deal. For example, a consumer could get Chevrolet MyLink, but if they wish for Chevrolet MyLink with Navigation, it's part of a package that includes all these extra things, increasing the price . When it comes to convenience , it's actually pretty inconvenient to not be able to operate a function you paid for just because the car is in motion.
Buy an Aftermarket System
A consumer has the right to forego an infotainment system with navigation altogether. After all, that's what after factory equipment and accessories are for. Consumers can pick-and-choose the features they want in their system, and they can shop around for the best price . If getting an infotainment system but want to save money on the navigation, getting a portable nav system or even a phone mount would be cheaper than getting a whole package.
However, getting something like a cell phone mount does make a car's dashboard stand out. So does a high-tech fancy stereo system in a somewhat dated vehicle; we've all probably had a family member or friend who tried to pimp their hand-me-down vehicle. Aside from these being a bit of an eyesore , those who practice the five-finger-discount may find it easier to steal an aftermarket system than a factory-installed system. Moreover, a better price isn't guaranteed – a consumer could end up spending the same amount for a high-tech entertainment system, but miss out on all the other features they could have received for the convenience fee of adding navigation.
My Smartphone Has Navigation
If owning a smartphone, then it most likely already has GPS navigation. Google Maps and other map apps are familiar to those of us who own a smartphone. Aside from being user-friendly , we can also use our smartphone whether the car is in motion or not . Security isn't an issue either . Unless a bit scatterbrained, most people don't leave their phone in their car, they keep it on their person. No prying eyes to be tempted when the navigation system goes where you go.
Except not everyone owns a smartphone . And those that do, ever notice how much GPS navigation drains the battery ? Unless always having a car charger in the cabin, then it's not very convenient – neither is a cell phone with poor service , making GPS navigation non-existent. Do we have to mention how distracting cell phones are on the road? Because they are.
* Find yourself interested in getting a vehicle with a factory-installed infotainment system? Check out Chevrolet MyLink, Kia UVO eServices, or Uconnect on an Fiat Chrysler Automobile when you take a test drive of one of the many vehicles found in our inventory at Miami Lakes Automall. *
* Photo Source/Copyright: Kia.com *
Previous Post New Dodge Viper … Again? Next Post Next Generation Dodge Challenger, Viper, and Chevrolet Corvette