New Dodge Viper … Again?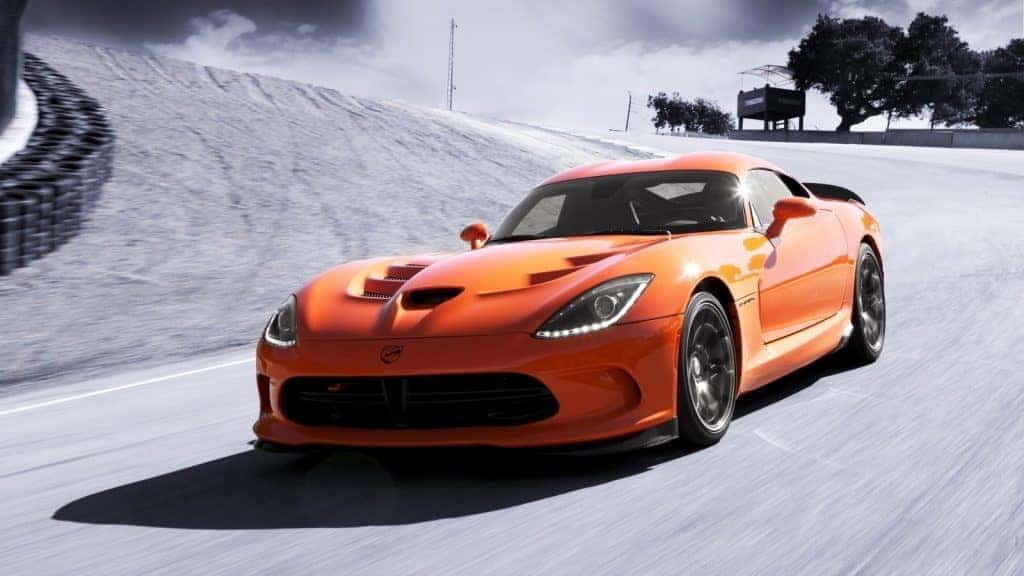 "Just when I thought I was out, they pull me back in!" That's the kind of quote we could use when talking about the legendary Dodge Viper. Back in 2016, the nearly 30 year-old sports car was finally being put to rest to downsize the Dodge lineup a bit, along with the discontinued Dodge Dart. Let us tell you, it didn't quite stick. It first started with some going away Dodge Viper special editions that sold out quick. A second round of more special editions were produced and and then brought back a second time for collectors that got the memo a little late. Then we thought the Dodge Viper said its goodbyes when Pennzoil made a Last Viper tribute video . We thought it was done for … But Dodge has other plans.
The Dodge Viper
If it wasn't for the Dodge Viper sports car, the high performance automobile group, SRT, may have never come to be. Originally called " Team Viper ", the "Street and Racing Technology" (SRT) group was put in charge of designing and developing the legendary Dodge Viper. The model went through various names – the Dodge Viper SRT-10 in 2008, then the SRT Viper in 2013, and then the latest model, Phase VX (later simply called "Dodge Viper") that lasted from 2013 to 2017.
Under the hood of the Dodge Viper was a hand-built 8.4-liter V10 engine. Designed with ten cylinders in two banks of five, this engine was rated at 645 horsepower and 600 lb.-ft. of torque – the most torque of any naturally aspirated sports-car engine in the world. With that kind of power, the Dodge Viper had some impressive track times . In 2016, the Dodge Viper, ACR (American Club Racer) was named the "ultimate street-legal race car", having held more track records than any production car in the world (a total of 13 road course lap records as certified by the Sports Car Club of America), and a recorded time of accelerating from 0-60 mph in 3 seconds flat. However, one would argue the 2003 Dodge Viper Hennessey Venom 650R was better, with a recorded acceleration time of 0-60 mph in 2.9 seconds, and able to run a quarter mile in 10.7 seconds.
Future Dodge Viper
Now after all the mournful goodbyes, Dodge has decided to reinvent the Dodge Viper and bring it back in a blaze of glory with a new generation to compete with the upcoming new Chevrolet Corvette. Some changes are undoubtedly going to occur, but the next-generation of the American super sports car will retain its front-engine rear wheel drivetrain, along with its cab-rearward design and elongated hood. Keeping up with the new high-performance standards, Dodge will be reducing the weight with aluminum and carbon fiber construction making up various components, and new front and rear independent suspension will keep things locked down and hooked to all four corners.
The largest change will be downgrading the engine to a new aluminum block V8. Slated for the entry-level trim, the engine will likely be naturally aspirated and able to deliver around 550 horsepower. There is talk of a supercharged version with up to or over 700 horsepower, a next-generation version of the forced-induction 707hp Hellcat V8 engine currently found in the Dodge Challenger SRT Hellcat, Dodge Charger SRT Hellcat, and Jeep Grand Cherokee Trackhawk. This new engine won't be made available until a late date, along with the possibility of a convertible with a hardtop trim in the next two-to-three years.
For those who love a muscle car and miss the old manual style of transmission, the next-generation Dodge Viper will be bringing it back. An automatic option will most likely be available though to keep it modern. According to _ Car and Driver _ , we could see the next-generation Dodge Viper as early as the 2019 Detroit Auto Show, marking the 30th Anniversary since the Dodge Viper's original concept debuted. It makes sense – most automakers celebrate milestones with new vehicle concepts and production models.
The next-generation Dodge Viper won't be available until as late as 2021, and the MSRP is already estimated at $90,000. No one said the next-gen Viper would be cheap. After all, it is a legend.
* Is this really a new Viper without the V10? Or is this secretly the new Dodge Challenger we keep hearing about? Tell us what you think on Miami Lakes Dodge social media . *
* Photo Source/Copyright: TopSpeed.com *
Previous Post New Car Owner? Ways to Maintain Your Vehicle's Value Next Post Is the Extra Cost of GPS Navigation Worth It?