Dodge Ushering In A New Era For Buyers – Miami Lakes Automall Dodge Dodge Ushering In A New Era For Buyers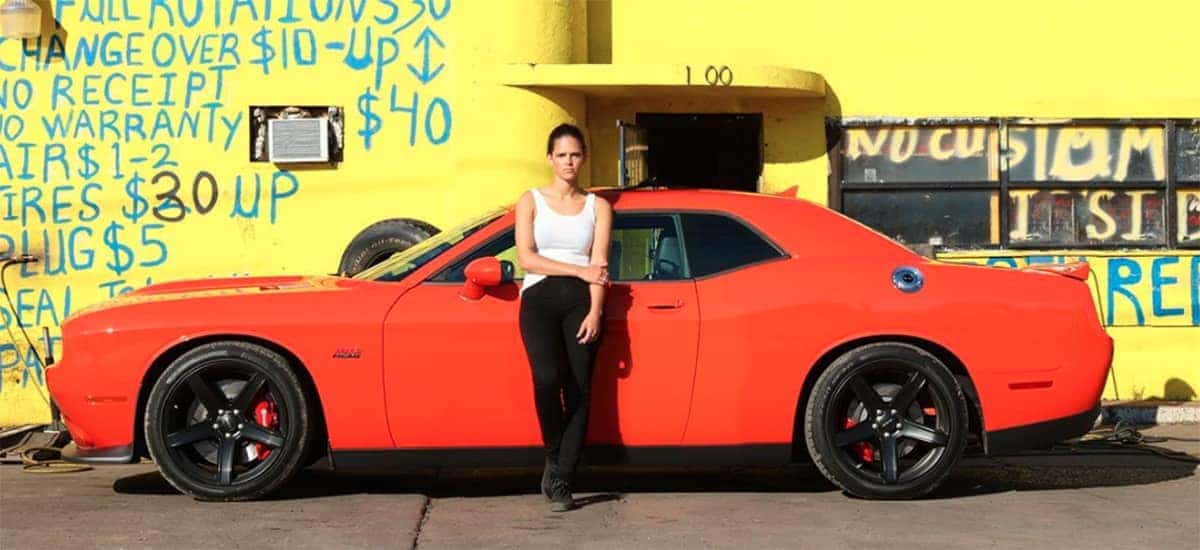 Photo credit: Dodge
Promising clues are being reported about the next steps of the Dodge brand. Dodge has determined to put a check on the V8 era that has advanced since Dodge returned the Dodge Charger muscle car for customers in 2006. During the last fifteen years, we've observed the increase of some of the most dominant muscle cars in mass production. The 2021 Dodge Charger and 2021 Dodge Challenger are both striking examples of where the brand currently stands, but what can we expect going ahead as the 2020s are already flying by? Early sales in 2021 saw Dodge move vehicles at a higher rate for the Dodge Durango , Charger, and Challenger models. This is a promising display that will empower more buyers to join the Dodge brand. So who is joining Dodge lately?
Dodge Growing With Younger Generation
From sales figures, an apparent trend has taken place for several years. Dodge has led the way with sales for the younger buyers. The Dodge brand knows where the future is headed, as the path towards electric vehicles (EVs) is the goal. Dodge is also aware that compared to rivals, they have the youngest buyers compared to other manufacturers like Chevrolet or Ford. Dodge first noted this a couple of years ago but has followed up with more evidence that they sell their vehicles to " the youngest demographic in the industry " according to Dodge.
The car-buying demographic that presents most of Dodge's business is diverse including the second-highest quantity of Asian, African Americans, and Latin buyers according to the Head of the Dodge Brand Sales Operations, Matt McAlear. The broad variety of V6 and V8 powertrains included in Dodge vehicles has pushed sales for years and extends to a new crop of buyers. However, the scope of these vehicles might alter with the renewed focus of Stellantis (parent company of Dodge) as they look to offer more fuel-efficient vehicles.
2021 Has Proved Some Impressive Success
Dodge has seen an increase in sales that should exceed pre-pandemic numbers set in 2019. Dodge had begun to bring the focus away from creating 800 horsepower vehicles like the Dodge Challenger SRT Super Stock. However, there was a promise to continue the SRT (Street Racing Technology) vehicles for the near future. While these are the most impressive vehicles for any owner to want, they aren't meeting the goal of what the future holds for the Dodge brand and its EV intentions.
"There hasn't been a date drawn in the sand saying you'll no longer be able to buy an iron block Hemi anymore, but everybody knows it's coming and they want to enjoy [the engine] while they can. The replacements are going to be so much more exciting," stated Matt McAlear, Dodge's head of sales operations.
Buying Has Never Been Easier With Our Help
Are you excited about getting a new car? So are we! At Miami Lakes Automall, we're more than excited to help our customers, we're thrilled. Looking for a new option to buy or lease? Take a look at our new vehicle inventory or our quality pre-owned vehicles . We can help sell your current vehicle or bring it back to life like new with an online service appointment to our service center. Allow our professional techs to get started on all repairs or maintenance work.
We're here to help with any financial help, needs or suggestions to help make paying for a vehicle easier. Stop by today and see what we can do for you right now.
Previous Post Dodge Pushes Street Racing Technology To New Heights Next Post Dodge Ready To Make Durango Faster For 2022 Model Year