Dodge Rebuilding Muscle Business In 2024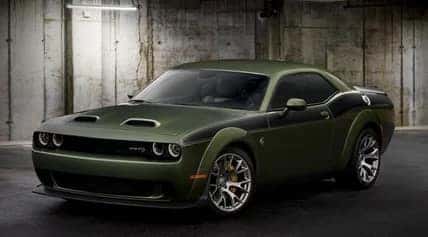 Dodge is ready to provide customers with the latest and absolute greatest in the name of muscle. While the immediate future is unknown with where Dodge will take its next-generation vehicles, our customers can rest assured, Dodge will continue to spare no expense to offer heart pumping power and strength in their rides. Even with some electric vehicle capacity in their next lineup of muscle cars, that won't stop the horsepower from being wild and intensity to be turned down.
Production Slowed? Not A Chance
While the UAW (Union Auto Workers) had a short strike, shoppers, they don't have to worry as much. Automation takes care of so much in today's day and age of vehicle production. In the case of Stellantis, they won't have as much to worry about versus their competition. This will help curb the losses in both time and production of newer rides set for a refresh or outright and entirely new platforms. Let's see time play this out and for now, choose us at Miami Lakes Automall. For those wondering about what Dodge will do for the nameplate of those upcoming EVs and muscle cars, we are like our readers.
Got A Name For That Upcoming Electric Muscle?
Rumored to be the Dodge Charger containing the electrified growth in terms of an "EV" trim, we are not so sure that Dodge is done with the Challenger ride. Of course, the hardest part that seems to be some thing that is being worked on profusely is getting the sound of the vehicle to come out to create as many smiles as the current crop of Dodge muscle rides grant. For those that have a Dodge ride and want to gain a nice present, reach out to us to get started on what an upgrade will look like. Keeping those current Dodge rides clean and hearty will serve well as those vehicles will be gems moving forward.
Dealing with some vehicle issues? If your vehicle isn't running properly, let us help keep it going. We're here to help with a simple online service reservation and a trip to our service center. We're open every day to assist our customers to find everything they need.
Try Flexing Some Muscle At Miami Lakes Automall
Come to Miami Lakes Automall to get started where our professional team is here to make your muscle car dream a reality. Our sales staff is ready to help with any leasing, buying or trade-in options. Most vehicles can last upwards of a decade or more and treated right. We aim to ensure that is a solid chance more than a luxury.
If you're wondering if you should buy or lease, let us assist you to make the best decision. We are ready for trade-ins and selling vehicles as well. Allow us to fix your vehicle or maintain it with a simple online service appointment. We aim to help customers save big and keep your vehicle running smoothly for years to come. Rush to us to get started with your Dodge plans.