Dodge Raises The Bar With Downloadable Horsepower Perks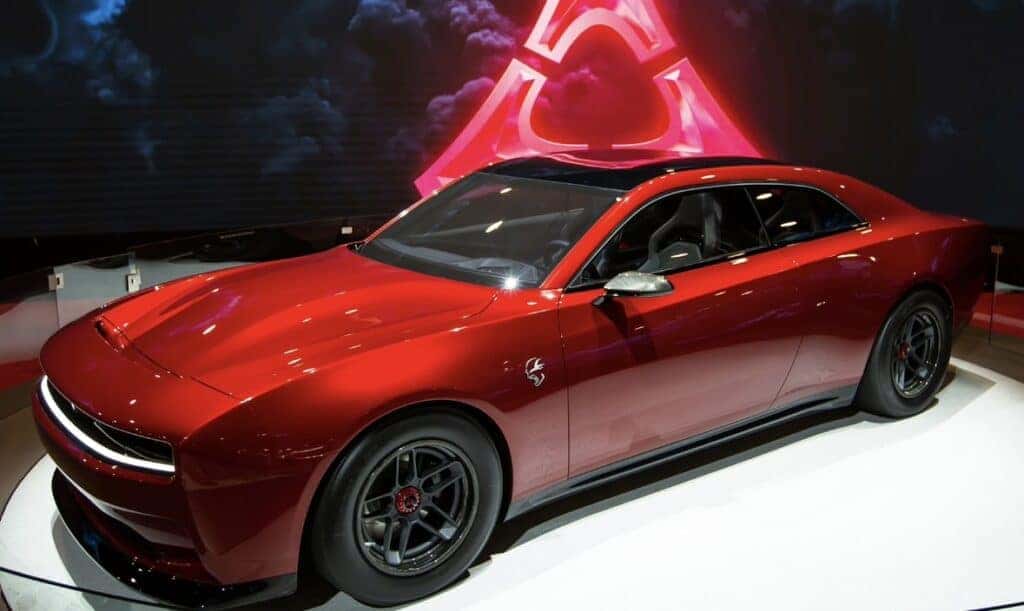 Dodge has done the unthinkable when they announced they would allow customers to upgrade their own vehicle's horsepower. This might be the most futuristic move the automotive industry has ever come out with. Expect dodge innovation to continue as we learn more about the vehicle that is not even been officially named yet. Speculation suggests the Dodge charger name will remain, and the Challenger will be put on the shelf for who knows how long. Though the closing of the Challenger is expected and sad, the arrival of the all-new 2023 Dodge Hornet SUV has been a well-received welcome for the brand. 
The Future Has Arrived In Many Ways
We have learned that the next iteration of dodge engineering will allow for downloadable horsepower to be integrated for the various trims that will be supported in the new generation of Dodge muscle. Simply put this means these two rides, let's call them the Charger, will have two trim sets. Dodge  Charger 340 and Charger 440. In its very base form, the Charger EV will be set around 455 horsepower. Dodge is building "eStage kits," owners will be able to buy more horsepower over the air, download the software, and upgrade their very own vehicle directly through Dodge. Owners will of course receive a "Dodge Charger Crystal Key" and fender badges after ordering, with the former being used to authenticate the upgrade and unlock the power. 
More Details Have Emerged
With this setup, the base Charger 340 can be upgraded to amount to as much as 495 or 535 horsepower. Fantastic results for the original entry of Dodge into EV territory. Keep in mind, who wouldn't want to own a universally friendly vehicle with that much strength? That's precisely what Dodge is hoping to create as production begins on this new generation of Dodge engineering. Technology is rapidly expanding and we are thrilled to offer the current generation of Dodge muscle rides like the 2023 Dodge Challenger and 2023 Dodge Charger. The future is quickly approaching and our goal is to remain as set as we are today at allowing us to help our customers today and for years to come. We await for this sweet ride along with the EV muscle car set to debut in less than two years.
Drive Home the New Muscle With Our Assistance
Don't hope to experience any Dodge any longer, test-drive with us today! Our professional staff is ready to help our guests buy, lease, sell or trade-in your vehicle and receive an excellent deal. Our inventory of new vehicles and the line-up of over 200 pre-owned vehicles is second-to-none!
Dealing with any current or on-going issues with your current vehicle lately? Let us help. Our service team will make sure you're back on the road quickly with a simple appointment. Allow our friendly service techs to resolve any vehicle problems in a timely fashion.
We look forward to being your center for all things automotive at Miami Lakes Automall. Whether you're in Doral, Kendall, North Miami, Homestead, we're pleased to help our South Florida and local Miami clients. We're professional and here to aid our customers with all buying, leasing, or trade-in requests.