Dodge Offers As Much Horsepower With New EV Arrivals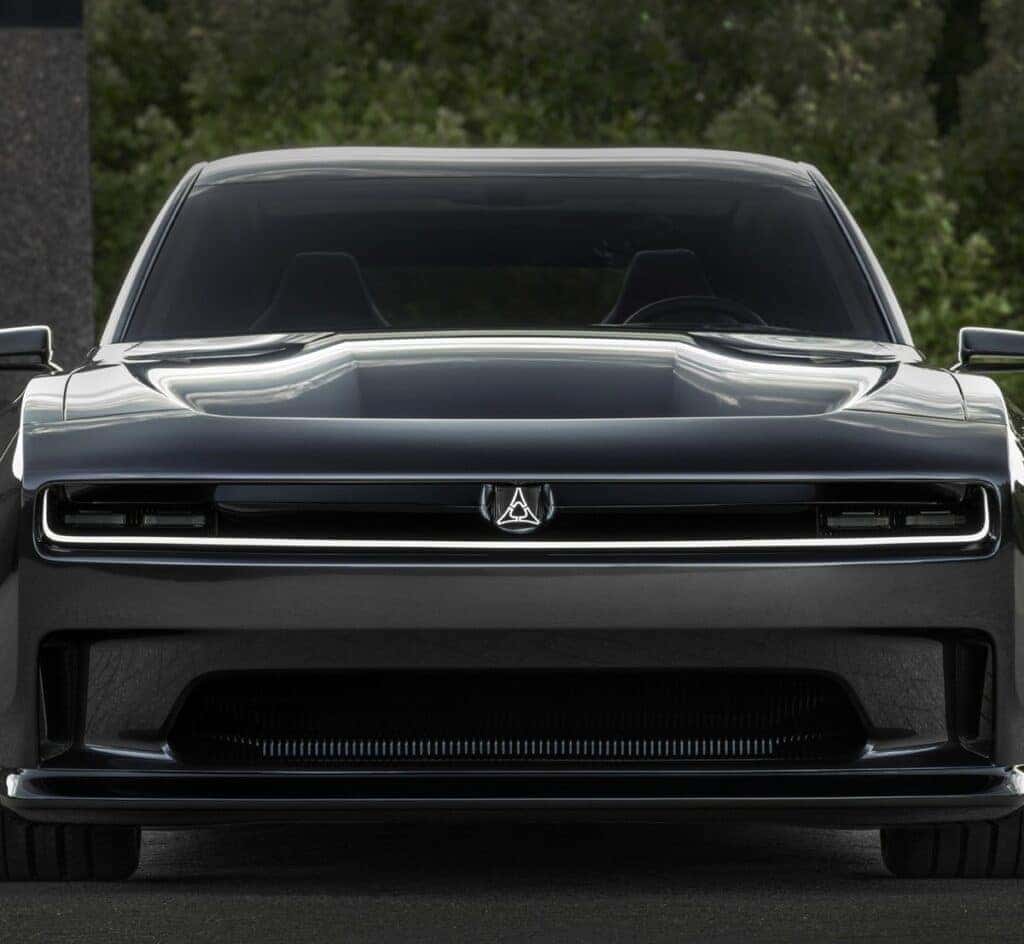 The customers come to us because they know our expertise in Dodge is second to none. Find a selection that merits that same value system we uphold in our service at both, repairing and maintaining a vehicle, as well as the services offered. When a customer comes to Miami Lakes Automall looking for Dodge, they've arrived! They've arrived at the place where customers can expect even the most exclusive vehicle arrivals like the Dodge Challenger SRT Demon and many more. Expect us to be on the top of Dodge frontier that has overlooked the way to bring our clients the trims that they desire. The Dodge brand hit a top spot yet again on J. D. Power's Initial Quality Study and has won five years in a row with room for more. 
Expect the Next Gen Next Year, Find Out Why Dodge Is Number One Now
Dodge is moving ahead of all its rivals in 2023 again. The natural evolution for the final improvements are need to replace one that had a run over the last fifteen plus years. The engineering chips of using adding a new unibody is definitely not lost on us. For the Dodge fan base and the world wide community, they look at how Dodge has placed a great emphasis on ensuring that the electrical fire muscle entries are ready to succeed and surpass expectations.
Dodge Muscle 2006-2023; What A Run! 
Casually looking at the newest and over-the-top example of Dodge superiority starts with the wicked all-new 2023 Dodge Challenger SRT Demon 170. Jay Leno was one of those who were fortunate enough to get their hands on the ride and truly loved the "Last Call" Dodge edition that maxed out the Challenger to the umpteenth degree. 
Dodge is massively pushing ahead and expanding with their electric efforts, but the current climate boasts the vicious muscle rides like the 2023 Dodge Challenger and 2023 Dodge Charger. The future is quickly approaching and our goal is to remain as set as we are today at allowing us to help our customers today and for years to come. We can't express how bad this wait process has been. Almost as bad as wanting to see Jimmy Butler win in the NBA Finals with the Miami Heat or seeing this Miami Dolphins team go to the AFC Championship, let alone win a Super Bowl, we await for this sweet ride along with the EV muscle car set to become available in late 2024.
Take Home the New Dodge Muscle With Our Help At Miami Lakes Automall!
Don't hope to experience any Dodge any longer, test-drive with us today! Our professional staff is ready to help our guests buy, lease, sell or trade-in your vehicle and receive an excellent deal. Our inventory of new vehicles and the line-up of over 200 pre-owned vehicles is second-to-none!
Dealing with any current or on-going issues with your current vehicle lately? Let us help. Our service team will make sure you're back on the road quickly with a simple appointment. Allow our friendly service techs to resolve any vehicle problems in a timely fashion.
We look forward to being your center for all things automotive at Miami Lakes Automall. Whether you're in Doral, Kendall, North Miami, Homestead, we're pleased to help our South Florida and local Miami clients. We're professional and here to aid our customers with all buying, leasing, or trade-in requests.