Dodge Durango SUV Gains 2022 Mopar Limited Edition – Miami Lakes Automall Dodge Dodge Durango SUV Gains 2022 Mopar Limited Edition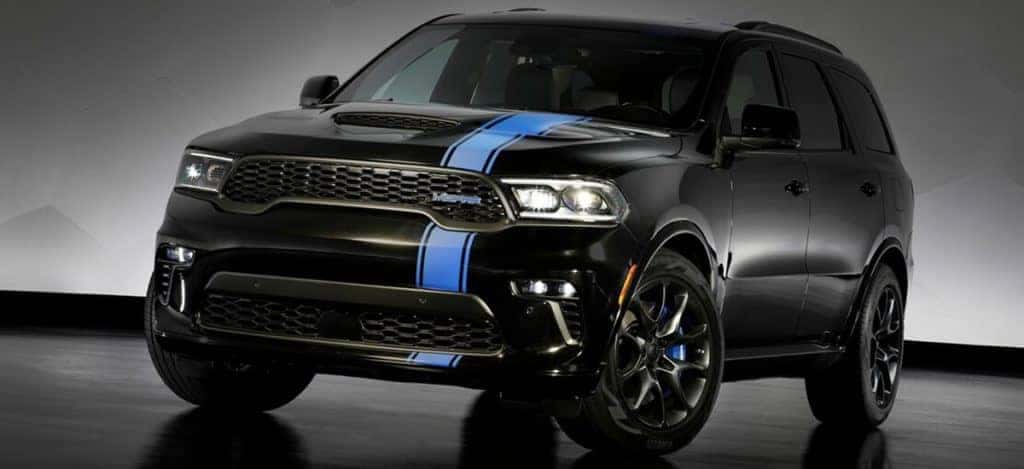 Dodge is out to create a space all its own across not just the muscle car segment, but the SUV segment as well. Those buyers searching for the velocity and acceleration of Dodge muscle cars are still developing, but so is the need for SUVs that offer similar perks. For customers that want to experience the charge of a Dodge vehicle with remarkable spacing, the Dodge Durango SUV can satisfy those customers that want all the perks. The 2022 Dodge Durango SUV has won a nod from Stellantis to gain a new Limited-Edition Mopar 2022 Durango that will grant a new low-volume and collectible high-performance vehicle. This unique Durango will debut at the 2021 SEMA show in Las Vegas, Nevada this month in November 2021.
Take A Closer Look At the Limited Edition Durango
Drivers looking for the right choice and fit of an SUV should take a close look at the 2022 Dodge Durango. Of course, the all-new 2022 Mopar Limited Edition Dodge Durango entry will be built as a rare, custom-made, personalized metal certificate of complete authenticity with a serialized vehicle-build number and a specific rendering of the vehicle made by the Mopar Design team. This Limited Edition run will cater to only 250 customers as just 200 will be offered for sale in the United States and another 50 to be built for Canada. There are two exterior body color options available, the DB Black and White Knuckle. This is the most fortified and technologically advanced Durango produced. This Durango added advanced tech perks that include driving dynamics and factory-backed performance parts and accessories. The 85th anniversary of Mopar corresponds with this year and the SEMA exhibit.
Dodge Has Built Quite the Unique SUV
Buyers will be pleased to learn the Mopar group attached its exceptional 5.7-Liter HEMI V8 engine with 360 horsepower with the TorqueFlite eight-speed automatic transmission for this Durango SUV. The impressive performance created by the Dodge Durango SUV is all thanks to the Tow N Go package that provides best-in-class 8,700 pounds with a top-speed of 145 mph. The Track, Sport, Snow, and Tow drive modes are a fantastic addition as are the Performance Pages selected from the SRT Hellcat trim that debuted for a special one-year run with the 2021 model year. And to believe we once thought the Durango wasn't getting love from parent company Stellantis? Non-sense.
More Perks Inside the 2022 Limited Edition Durango
The SRT active damping suspension, active noise cancellation and electronic slip differential is also added. This provides for greatest tractive effort and enhanced drivability with the ability to manage confidence when cornering as opposed to mechanical slip differential. The designs for Mopar products that are found within this Dodge vehicle are arranged for spring 2022 availability. The MSRP for this exclusive Mopar '22 Special Edition Package is listed at $3,995 MSRP. Curious about owning a new * *Dodge Durango ?
Find New Dodge With Our Help
Want to go on a test-drive today? From our new vehicles to our pre-owned vehicles , there's a wide selection ready to go at Miami Lakes Automall. If you're looking for pricing options, our auto financing team can support you for any buying or leasing needs.
Come visit us today at Miami Lakes Automall , we're located at 16600 NW 57th Ave in Miami Lakes, Florida. We welcome you to our business with the hope to make you leave happy. Located at 16600 NW 57th Ave in Miami Lakes, Florida. Our Chrysler, Dodge, Jeep, and Ram sales and service departments are open seven days a week to better serve you. See you soon!
Previous Post Dodge Promotes A Slew of Sleek New Appearance Packages Next Post Dodge Brand Creates Brand New Donut Maker Job