The Dodge Charger SXT: Two Powerful Trims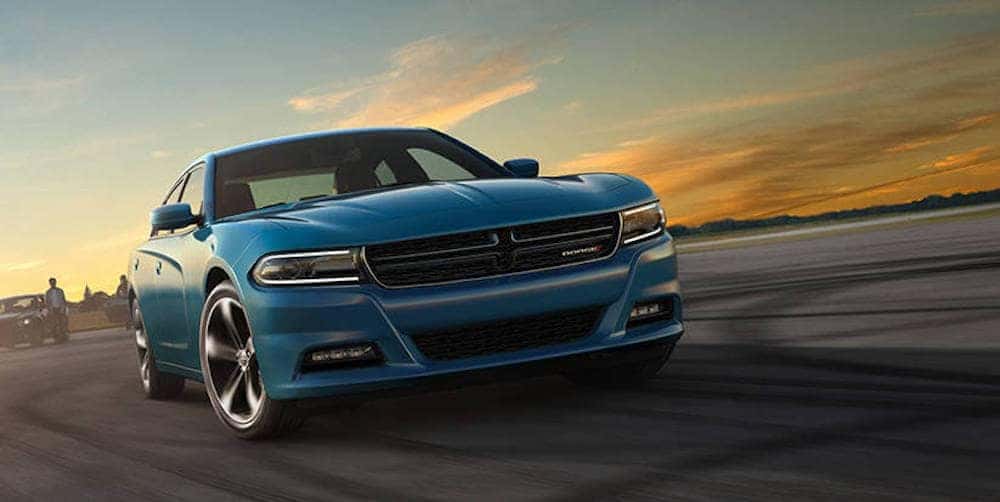 It's fair to say that few are left in doubt of the power of a quality Dodge Charger. One of the most highly-regarded American performance cars available, the 2016 Dodge Charger is a sight to behold for any car lover interested in testing the limits of speed, performance, and raw power.
But even for those who already love the Charger, there are options when it comes to this impressive performance model. This, of course, comes in the form of its many trim levels, including those built specifically to improve the Charger's performance and handling capabilities. Among these, few can compare to the two trim levels known as the Charger SXT and SXT All Wheel Drive.
With some seriously impressive engine power-strapped underneath an unbelievably stylish body, the Charger SXT trims manage to pull ahead of its siblings as particularly notable members of the Charger family, and are excellent examples of all the power and precision Dodge pours into all of its vehicles. For Charger lovers and auto enthusiasts alike, there are few models more worth checking out than these.
Interested in these impressive performance trims on the new Charger? Here' a quick look at what drivers of these amazing trims can expect, and why we're so smitten with this year's Charger.
Stunning Performance Power
Part of what makes these performance trims so good at their job is the standard 3.6L Pentastar V6 engine they bring with them, both also with an Active Air Intake system to generate up to 300 horsepower to really peel away from the starting line. Plus, with available 20-inch Hyper Black aluminum wheels outfitted with performance tires, you'll keep a strong and stylish grip on the track no matter how fast you find yourself going. Steering wheel mounted paddle shifters give you total control in high-speed situations, while sport suspension smooths out the ride ahead with ease. With all these impressive performance upgrades, the SXT offers all the power Charger lovers have come to expect with all the handling that might just surprise them.
Two Options: RWD or AWD
The base of these two trim levels, the SXT, utilizes a simple rear-wheel drive system, while the SXT AWD gets its name from the impressive All-Wheel drive system found standard only on this trim. Both the SXT and SXT AWD also promise heated front and rear seats with a heated steering wheel to keep everybody cozy on those long drives, as well as advanced tech features like an 8.4-inch center infotainment display and driver safety tech like a backup camera and Rear Park Assist. The SXT AWD also features a standard navigation system, as well as eight-way power seats and a memory system to remember each driver's personal radio, seat, and mirror preferences.
Even with all these impressive features, the SXT trims still stay true to original Charger form with stylish Nappa-leather trimmed sport seats, while the SXT AWD also features a 10-speaker premium Beats audio system for blasting all your favorite tunes anytime.
While the base level 2016 Dodge Charger is an undeniably impressive vehicle for many reasons, these SXT and SXT AWD trims significantly add to the power and class that the Charger name brings with it. If you're a Charger fan, check out these options – we're pretty sure you'll be as impressed as we are.
Previous Post Why The Dodge Challenger Continues to Set Record Sales Next Post 2016 Dodge Challenger: An Unmatched Driving Experience