4 Things to Know About the Dodge Charger Police Car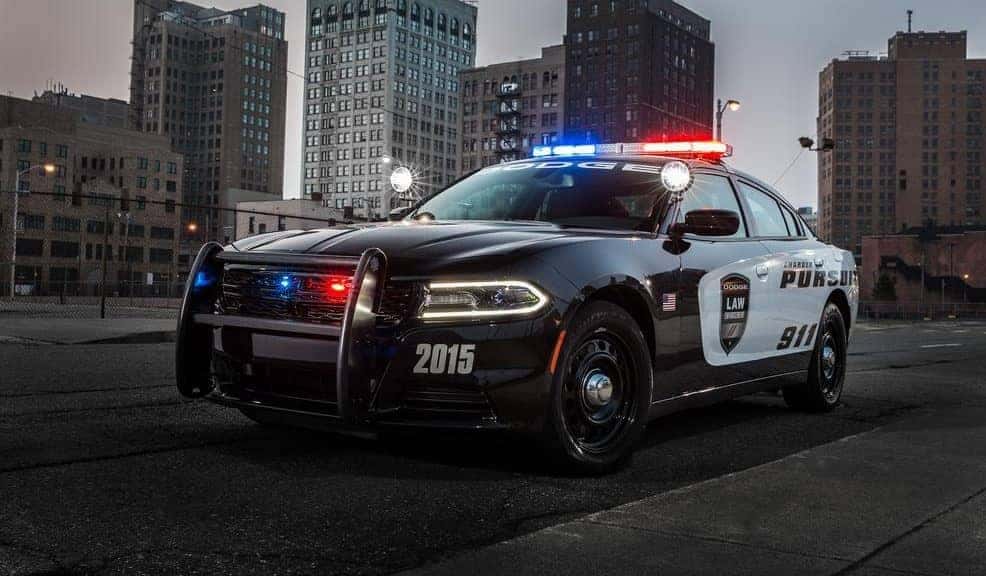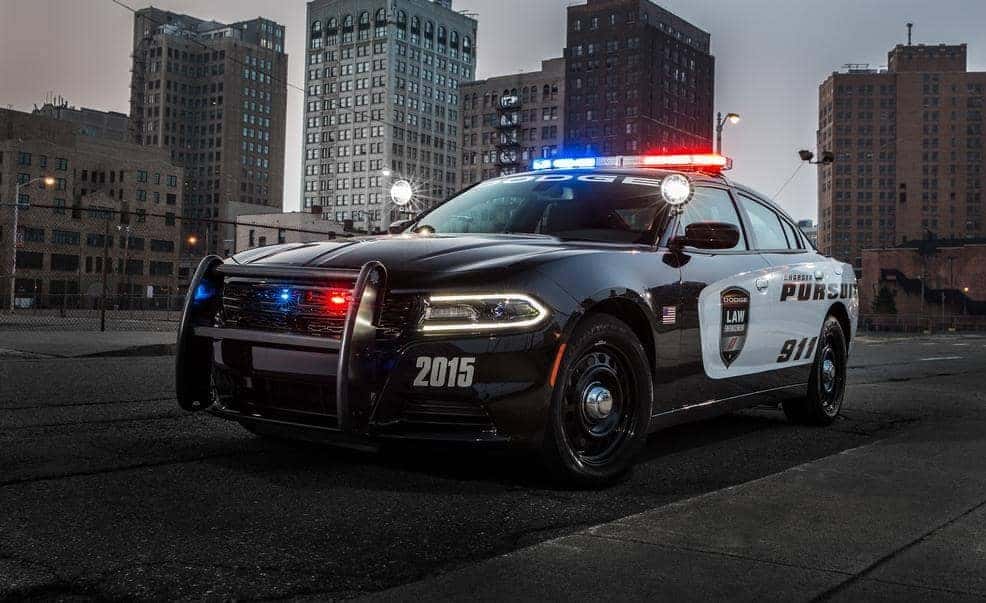 The Dodge Charger Pursuit , which is made exclusively for law enforcement, has been around since 2006. At the time, Ford's Crown Victoria was still the most widely used police cruiser, but nowadays Dodge has been filling more and more orders.
What's cool about the 2015 Dodge Charger is, unlike the Crown Vic., it's actually a performance car first and a cop car second.
Police Don't Always Go for the V8
You would think that police would need the power of the V8 to catch runaway speeders or criminals on the run, but Dodge does offer the Charger Pursuit with a V6.
A big problem for police, especially in large metro departments is the price of gas. So for an urban patrol car, the V6 is not only more practical, but more efficient.
It's the Fastest American Police Car
Not that we're surprised that the Charger is the fastest American police car of all time, but it's definitely a point of pride for Dodge.
Tested at the Michigan State Police Vehicle Evaluation race, the AWD Charger had a 1:33.85 lap time, which actually made it only a bit slower than the RWD Charger's 1:33.70 lap time. Both cars are the only two to ever get through a lap in under 1:34.
It Comes with Extra Performance Parts
When you're a cop, anything can happen, so having a car designed for anything is a must. That's why the Dodge Charger Pursuit includes all sorts of extra goodies for the boys in blue.
These special upgrades include a performance-tuned suspension, more powerful brakes, and load-leveling shocks. It even features special seats made to accommodate their large utility belts.
And just like a normal car, it does come with an options list for police that need more unique features from Mopar. They can get ballistic door panels, steel seatbacks, slide-out trunk tray, and even a trunk ventilation system.
You Won't Run into a Hellcat Cop Car
Unfortunately the Dodge Charger Pursuit doesn't have an option that allows police departments to upgrade to the more powerful 6.4-liter SRT engine or the 707-hp Hellcat engine.
Some police departments have been known to have special performance vehicles, but 707-hp might be overkill, even for highway patrol cars!
Previous Post The Evolution of the Dodge Durango Next Post The New Dodge Dart: Comfort and Technology