Dodge Charger Is the Most Searched Muscle Car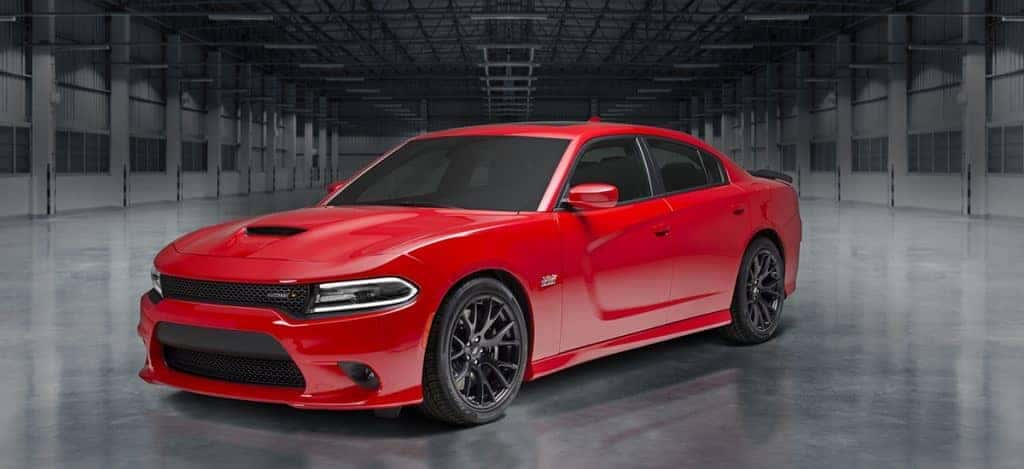 Photo credit: Dodge
Ever heard of the Dodge Charger? You know the one. That's America's most-searched muscle car according to a new finding by ClassicCars.com. Perhaps the beauty of driving one, the roar of the engine and the years of being an American classic might have led to this honor.
"Nothing truly personifies American car collector's pride, passion and freedom like a muscle car. They are powerful, beautiful, designed for maximum performance. It makes sense that these cars are searched for so often," said Roger Falcione, president and chief executive of ClassicCars.com.
Across 30 states, the Dodge Charger was the most researched muscle vehicle from June 2017 to June 2018, according to ClassicCars.com. The Midwest and South were particularly interested in the Dodge Charger, including here in Florida with the 1969 Dodge Charger enjoying the first place finish among searches. The Ford Mustang received quite a number of searches as well; in fact, they tied with Dodge for the top spot overall in a lock. Both Detroit-made, automotive giants of the muscle world have their enduring fanbases for a reason. For Dodge, the powerful and elegant style has captivated an audience since inception in 1964, with the first car being produced in 1966. While the Dodge Charger was originally a two-door muscle car, as they typically are , by 2006, the Dodge Charger became sold as a four-door sedan, returning for the first time since 1987.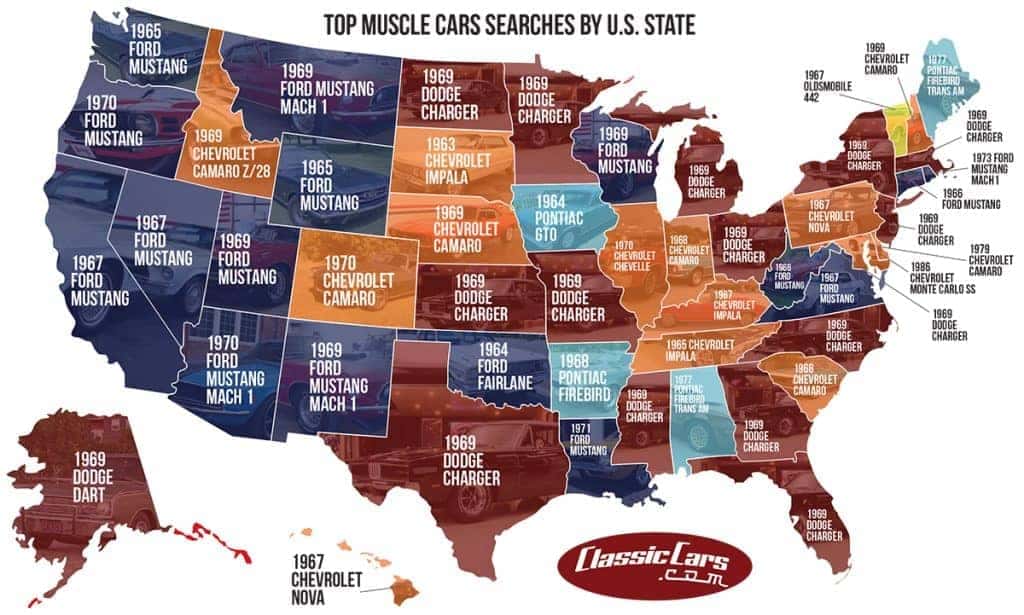 Of course, the early years of the Dodge Charger are what drove most of the top searches. The early years of the Charger brand launched and found mainstream appeal by 1968 with the second generation Charger, the B-body with an undivided grill, rounded tail lights and sharp muscle tone that remains revered today. The appeal hasn't faded, but has actually strengthened over many years. This is to be expected as the popularity has expanded and compounded with each passing year.
What Changes Are Expected For the Next Dodge Charger?
Returning with a 6.2-Liter supercharger HEMI V8 in the new 2019 Charger Hellcat that now produces 717 horsepower and 656 lb-ft of torque, there's hardly a performance vehicle out there able to come anywhere close to this amount of power. The added After-Run Chiller helps keep the cooling of the supercharger engine and charge-air cooler after the engine is shut off to help return the engine to normal temperatures faster. These are some of the features from the 2018 Dodge Challenger SRT Demon that was first released last year. For drivers that want all-wheel-drive, they can only find that in the base SXT model with a 3.6 Pentastar engine under the hood. The 2019 Dodge Charger will be available later in 2018.
Find Your Latest Dodge Charger With Us
Miami Lakes Automall makes it beyond easy for customers to find what they want and our friendly team is happy to show off our entire lineup. From our new to our pre-owned vehicles, there's a large selection. We have the newest Dodge Charger vehicles available today. If you're looking for pricing options to allow you to buy what you want, our financing team can support you for any buying or leasing needs. If you need to sell or trade-in your current vehicle, that's all possible at Miami Lakes Automall, too.
Our team is ready to help make your summer more fun with these vehicles that provide a remarkable experience. Just visit us for a test-drive to see what you can end up with. From our professional sales team to our entire staff at Miami Lakes Automall , we welcome you to our business with pleasure. Located at 16600 NW 57th Ave in Miami Lakes, Florida. Our Chrysler, Dodge, Jeep, and Ram sales and service departments are open seven days a week to better serve you .
Previous Post Why Do Sports Cars Only Have Two Doors? Next Post 2019 Dodge Durango Revealed For Fall Debut