All-New 2023 Dodge Hornet Among WardAuto's 10 Best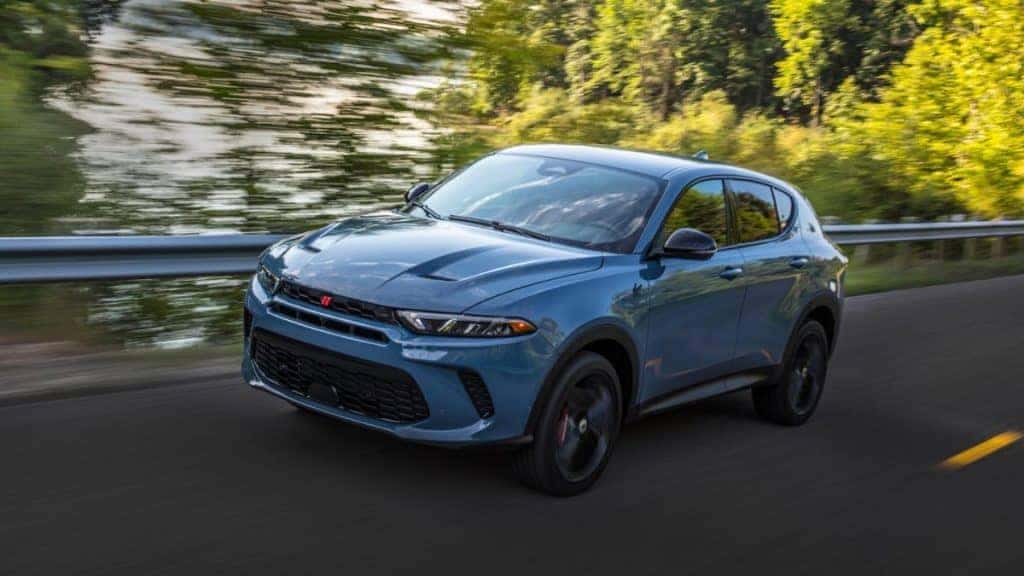 Dodge has seen a continuation of their award-winning ways. This goes for their new entries as well, and while we await the news on the Dodge Charger and Challenger, which nameplate will remain behind 2024? We are set to see the new electric muscle car Dodge has been keeping underwraps, but one hot item, the all-new 2023 Dodge Hornet has already earned recognition in year one of this new Dodge SUV. The all-new 2023 Hornet entry has earned a spot on WardsAuto list for the 2023 10 Best Engines and Propulsion Systems award. Allow us to go over the factors that led to this recognition and why the Hornet is so revolutionary as a new entry.
Dodge Is A Step Above For A Reason
Dodge put their engineers to the test to put together a propulsion system that gains more horsepower and torque over a 30 second span when drivers want that extra push. Innovation has been key to the growth and success of the Dodge brand for so many generations now, especially with upgrades regarding quickness in a ride. As many owners of Dodge vehicles will tell others, speed and power is second to none for a stock production vehicle at the affordability Dodge provides..
"Driving fun won't ever go out of style, and the 1.3-liter turbo PHEV that powers the Dodge Hornet R/T, as well as other very successful models around the world, opens a new chapter for performance…Our global electrification strategy is in full execution mode and with it comes new levels of capability and performance, all geared toward powering class-leading products that deliver on our ambition for clean, safe and affordable mobility." – Micky Bly, Stellantis head of global propulsion systems
The award-winning Dodge brand can thank WardsAuto for this new title. WardsAutois a well-known and revered automotive publication in the auto industry. For automakers looking for a great reputation boost, this will allow the all-new Dodge Hornet make a name for itself. Dodge now carries two distinct SUVs for customers to choose from. The Dodge Durango is still quite a popular choice, as the ride is larger than the compact Hornet. Currently in September 2023, the UAW (Union Auto Workers) have decided to go on strike as they demand for wage increases. For buyers, they don't have to worry as much about the situation for now. Automation takes care of so much in today's day and age of vehicle production. In the case of Stellantis, they won't have as much to worry about versus their competition. This will help curb the losses in both time and production of newer rides set for a refresh or outright and entirely new platforms. See the difference today with our help at Miami Lakes Automall!
Electric Dodge Rides Still Coming Along
Dodge is putting together its first fully-electric option with a late 2024 arrival. This is all  part of the future 2025 Dodge model year line-up. Adding to the growth the brand is expected to present, Tim Kuniskis, CEO of the Dodge brand said about the process and what will be made in the months and years ahead. He was happy to address the expectations going forward.
"We're not just going to build compliance cars. We're going to build proper Dodge muscle cars, and we're going to use that technology to make it better. … We're going to swerve around these regulations, and we're going to beat them," Kuniskis said.
The details are yet to be fully revealed for the next generation of Dodge vehicles, but they are bound to renew the dominance Dodge has started this decade establishing. Check out the difference!
Try Flexing Some Muscle At Miami Lakes Automall
This year, get ready to make heads turn with our strong muscle line-up of new Dodge Charger and Dodge Challenger models. Come to Miami Lakes Automall to get started where our professional team is here to make your muscle car dream a reality. Our sales staff is ready to help with any leasing, buying or trade-in options. 
Dealing with some vehicle issues? If your vehicle isn't running properly, let us help keep it going. We're here to help with a simple online reservation and a trip to our service center. We're open every day to assist our customers to find everything they need.