2015 Dodge Challenger Receives Five-Star Safety Rating – Miami Lakes Automall Dodge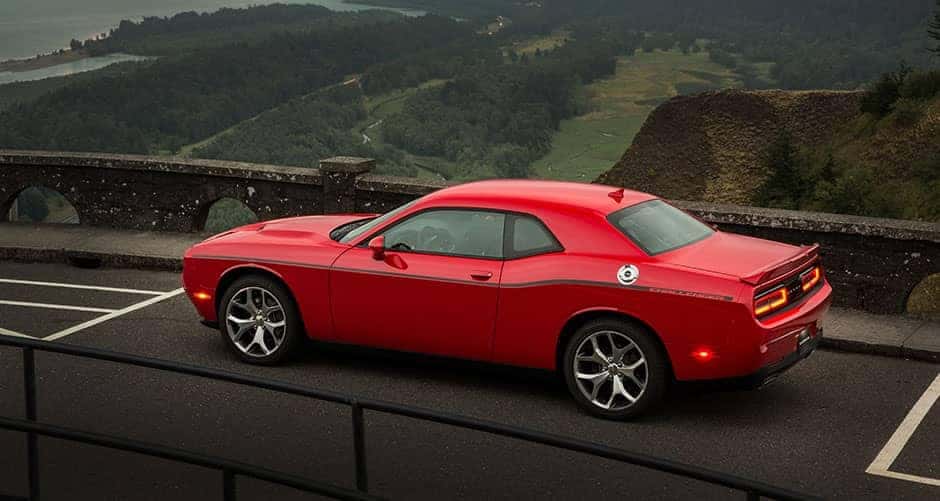 The 2015 Dodge Challenger has delivered exceptional buzz due to its performance, style and technological additions. In addition to these outstanding features, the new Challenger performs well during safety tests. Recently, the National Highway Traffic Safety Administration released their crash tests results and the Challenger earned a five-star overall rating.
To help determine crash test ratings, the NHTSA performs a variety of crash tests to examine how certain parts of a car (side impact, front) perform during a collision. From there, they will assign ratings for each individual test from one star being the worst to five stars being the best. They will also assign an overall rating based on the crash test data.
During the test, the NHTSA used the Challenger SXT model. This car received a four-star rating in the front crash test and a five-star rating in the side-impact test. These results shouldn't come as a surprise given Dodge's commitment to equipping their vehicles with the most innovative safety features.
"The new Dodge Challenger coupe further demonstrates our commitment to broaden the proliferation of advanced safety technologies," said Scott Kunselman, who is the Senior Vice President of Vehicle Safety and Regulatory for FCA North America. When you examine the safety features found in the new Challenger model, you will discover the effort Dodge put in equipping the vehicle with the best safety features available.
The body construction of the new Challenger features crumple zones strategically located throughout the vehicle. With these, it can absorb impact at time of collision and redirect it away from the vehicle's occupants, thus lessening the risk of injuries. In addition, Dodge built the Challenger with high-strength steel, which delivers durability and protection in the event of an accident.
Dodge didn't stop there though. The 2015 Dodge Challenger features accident avoidance technology such as Electronic Stability Control, Hill Start Assist and All-Speed Traction Control. These systems work to provide you with superior handling when you encounter a wheel slip or when you accelerate from an idle position on a steep incline.
Lastly, Dodge loaded the Challenger with unique safety technology that can help you make safer decisions. The Blind Spot Monitoring and ParkView Rear Back Up Camera provide more range of vision so you can locate incoming vehicles easily.
To learn more about the awesome safety features found on the 2015 Challenger, be certain to visit us at Miami Lakes Dodge. We want to be your Dodge dealer of choice by offering you unsurpassed service, selection and pricing.
Previous Post 3 Ways You Can Finance a Dodge for Less Next Post 3 Ways Dodge Can Offer You More