1,400 Horsepower Dodge SRT Demon? Yes, please. – Miami Lakes Automall Dodge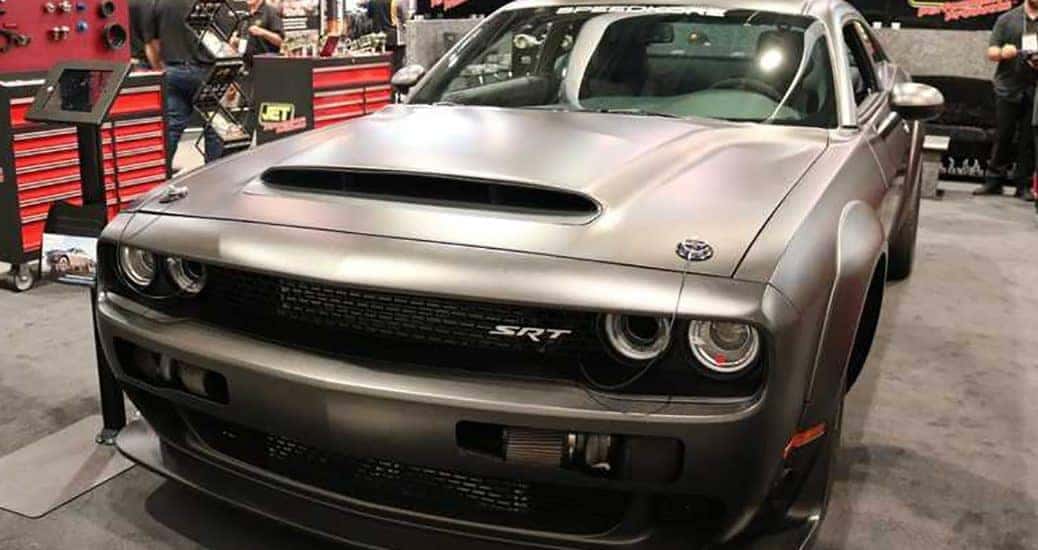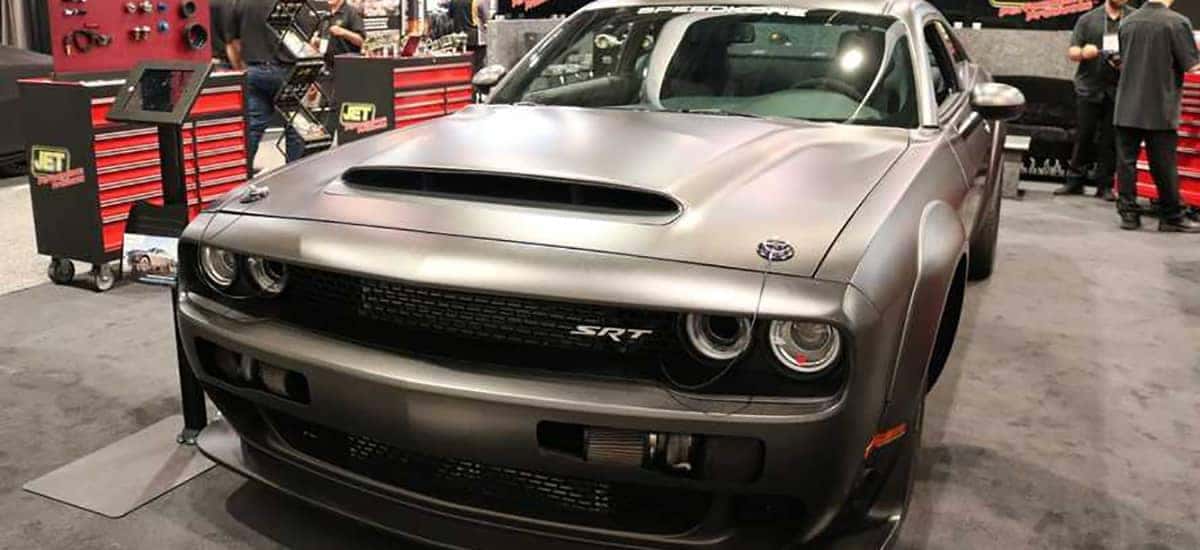 Photo credit: CarInMyLife
Few vehicles need to be improved upon, and one of those is the incredible 2018 Dodge Challenger SRT Demon. Increasing areas like speed and velocity for a vehicle that provided a stock quarter-mile time under 10 seconds, that's just not something that needed to be done! This is genuinely not the vehicle to enhance. However, that didn't stop Speedkore from getting their hands on one and making it more of a Demon. The fastest, mightiest Dodge Challenger has just been crafted. With only a lone year of production for the world's fastest production muscle car, the 2018 Dodge Challenger SRT Demon had a limited run of just 3,300 vehicles. Speedkore Performance Group got their hands on one and got to work, replacing the supercharger 6.2-Liter HEMI V8 engine to give it twin-turbos. We're not making this up.
Exactly How Much Fastest Did They Make the SRT Demon?
There wasn't any reason to need to touch the engine of the SRT Demon. The biggest reason for that is it was already at 840 horsepower and produced 717 lb-ft of torque. That's not only impressive, but it's also dangerous with the wrong driver behind the wheel as this beast was famous for requiring a waiver to be driven! Speedkore Performance Group took the challenge to make this vehicle even better with goals to take it to the 2019 SEMA show happening in Las Vegas later in 2019. They started by replacing the body panels with carbon fiber (which they had previously done to the vehicle before, but that was just the start for this new SRT Demon project). After replacing the body panels with carbon fiber and pulling out the supercharger engine for two new 6875 Precision Billet ball-bearing T4 turbochargers. Transforming the engine to include a twin turbo setup is what makes this newsworthy is just how much more horsepower the twin turbos generate. The intensified SRT Demon now gets around 1,400 horsepower at the flywheel and exactly 1,203 horsepower at the rear wheels. Wicked!
More On the Impressive Speedkore Demon
The majority of the 2018 Dodge Challenger SRT Demon is mostly the same aside from the look and what's under the hood. Among the new additions included were new carbon fiber additions, new hood pins, side-mounted exhausts on either side of the front bumper. This transformed Dodge SRT Demon weighs less and moves way quicker. Perhaps the most improbable aspect was how the Speedkore Performance Group was able to make their SRT Demon almost a second faster when racing in a quarter-mile. The 2018 Dodge Challenger SRT Demon stock hit an exceptionally fast time of 9.65 seconds, while the Speedkore Demon ran a mind-blowing time of just 8.77 seconds in the quarter-mile.
Improving On the Original
Thought the Speedkore Performance Group had improved on the Demon with the carbon fiber additional, this was the first time they added a twin-turbo. Their latest revamping effort to make the Demon fastest and advance the boundaries of horsepower and velocity for the SRT Demon is surprising, to say the least. How much fastest could this particular muscle car get? We know today just how much scarier the Demon could be!
For those who want to check out this improved, monstrous SRT Demon, check out Speedkore's showcase at the 2019 SEMA show going on October 30th through November 2nd in Las Vegas, Nevada. The first twin-turbo Dodge SRT Demon will appear and fans will get the chance to see it up close and in person. However, to drive a vehicle as fast as the impressive Dodge Challenger SRT Demon, there are few choices like it. The good news is Miami Lakes Automall has them!
Find the Muscle Car of Your Dreams With Us
Check out our line-up of new Dodge Challenger SRT Hellcat collection right now. We're ready to help our customers with a fantastic experience to get the vehicle they want. Whether the goal is to lease or buy, sell or trade-in a vehicle, we can help out today. For those looking for pricing options to allow you to buy what you want, our financing team can support you for any shopping needs.
From our professional sales team to our entire staff at Miami Lakes Automall , we welcome you to our business with pleasure. Located at 16600 NW 57th Ave in Miami Lakes, Florida. We're open seven days a week across our sales, service and parts departments to better serve you !
Previous Post FCA Has A Lot of Jobs To Fill In 2019 Next Post What Helps FCA Win Drivers Over? UConnect