Our Two Favorite Chryslers at Barrett-Jackson Auto Auction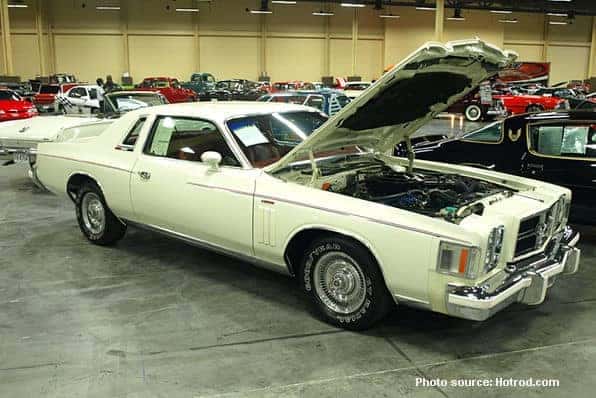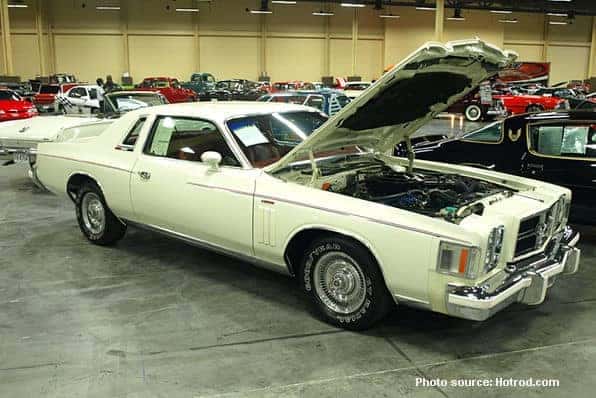 Chrysler and Mopar had quite a few models up for auction at the Barrett-Jackson Las Vegas event last week and we're still drooling. Though the current Chrysler lineup is fairly small and refined, the selection of classic Chrysler models at the auction was fairly large and definitely a trip down memory lane. Here's a look at two of our favorite from the auction.
1979 Chrysler 300
Today the Chrysler 300 is a spacious family-sedan known for luxury and a quiet ride. Well, back in 1979, the Chrysler 300 was very different and there was a pretty rare 300 auctioned off for $27,500. The white '79 Chrysler 300 had unique features like a dual exhaust and a two-door body frame, two designs that ended in '79. It also has a custom Mopar HEMI engine that produces 525 horsepower and 540 lb-ft of torque. This vehicle is in impeccable condition as it only has 54 miles on it!
1941 Chrysler Town and Country
The original Chrysler Town & Country models produced in the 1940s are very different from the Town & Country models that were produced in 2016. One of the Town & Country models that was up for auction was a beastly steel machine that looks like what many of us expect from car models from the '40s and '50s — big. The model had wood trims, whitewall tires, two doors and a massive hood. Only 698 of these Town and Countrys were built and one was auctioned for just over $28,000. It's definitely really cool to see what a Town & Country looked like back then.
* We may not have any of these awesome Chrysler vehicles from the auction, but we certainly have an extensive lineup of brand new Chrysler vehicles. Check out the Miami Lakes Chrysler inventory here. *
Photo source: hotrod.com
Previous Post The Chrysler 200's Short and Sweet Life Next Post Chrysler Uses Premium Products for Entertainment Features