The Hidden Adventurous Spirit Of The Chrysler 300 Sedan – Miami Lakes Automall Chrysler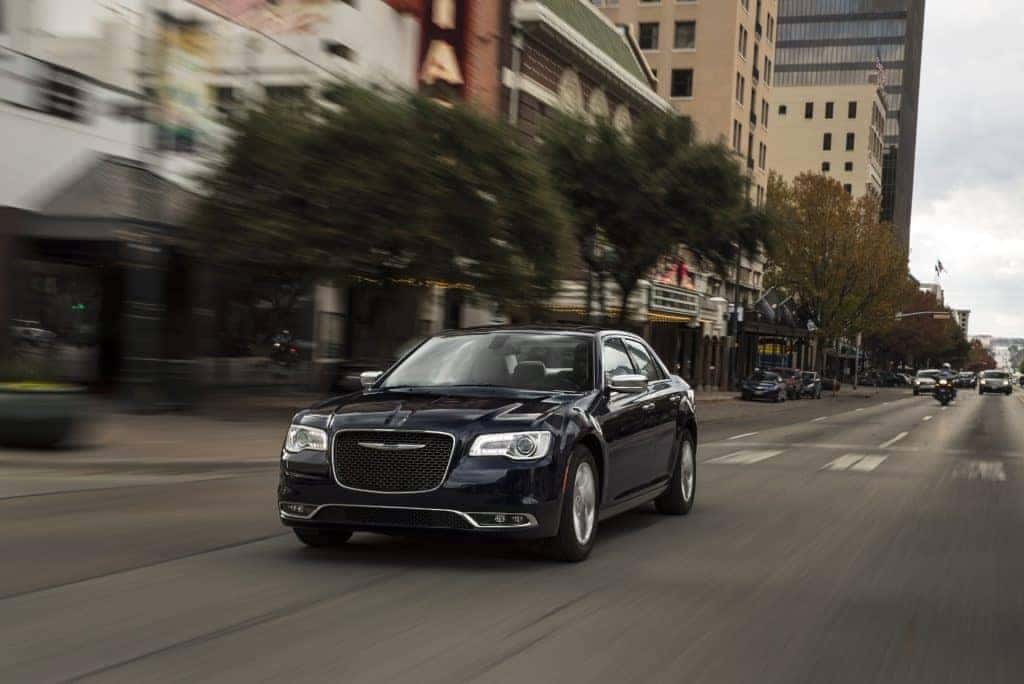 The Chrysler 300 has had an extensive quite a term as an economical luxury sedan with a vast range of options. While this car is heading towards retirement quite soon, with its near-twin, the Dodge Charger, there are still some hidden gems about the vehicle that we need to discuss. It might inspire you to choose this last Chrysler 300 model as your road-trip vehicle for your next holiday break.
Is Chrysler 300 A Good Traveling Partner?
More often than not, when a reviewer site talks about the Chrysler 300, they hype up its incredible motorized power and design quality. While this is undoubtedly true about the vehicle, it's also an ideal choice for regular road trippers.
First, this car is highly generous with its luggage and interior space. More specifically, the 2023 Chrysler 300 has 16.3 cubic-foot trunk space, even more so when the seats are folded. This figure is almost 2.0 cubes more than the Nissan Maxima. It's only when buyers opt for the optional V6 engine that it's slightly less than the Toyota. Regardless, this bad boy is well-equipped to ensure its kicks stay planted on the road in difficult weather conditions.
The starting MSRP price of the newest Chrysler is $33,545 (plus destination fee). It's more economical than some rivals like the Toyota Avalon and Nissan Maxima.
How Does It Fair With Fuel Economy?
The standard 3.6L Pentastar V6 for the Chrysler 300 may not exactly be on par with the Toyota Avalon Hybrid fuel economy figures, but it's still a beast in saving gas. The V6-powered brute achieves about 19 mpg city and 30 mph on the highway. Of course, all-wheel-drive (AWD) models have lower figures.
Alternatively, if the priority is performance rather than fuel economy, the 300S trim offers an optional 363-horsepower 5.7L Hemi V8. On top of this, the 300's SRT8 trim from previous model years has a 6.4L V8 or 6.1L V8, contingent on the model year.
Is The Chrysler 300 AWD Reliable?
The Chrysler 300 and 300 AWD models scored above average for reliability. RepairPal states that the 2022 Chrysler model achieved a 3.5 out of 5.0. Meanwhile, the car received 7th place out of 12 for full-size sedans.
The reliability score of the 300 sedan is on par with the Nissan Maxima; however, Chrysler's hot rod superseded Nissan's car by two spots in overall reliability. Moreover, RepairPal states that the Chrysler 300 has a repair cost of nearly $631, annually. This figure is equivalent to the average for similar vehicles. Although the 300 is precisely promoted as a road trip vehicle as it would a Toyota, it is more than reliable enough to be a trusted traveling buddy.
The End Of An Era
Despite all of these positives, this will be Chrysler's last year manufacturing the 300 sedans, as it's making room for a series of hybrids and all-electric vehicles to get a chance to shine. However, there is still plenty of time to enjoy this car, along with previous models that are still up and running on dealership lots.
Miami Lakes Chrysler
When the time comes to purchase the 2023 Chrysler 300 sedan, be sure to do it at Miami Lakes Automall . We sell a vast selection of vehicles from the brand in several shapes, sizes, and colors. Those interested in the 300 car or any of our other models can view our online new car inventory and chat with a representative for more information.
Photo Source/Copyright: Stellantis Media
Previous Post Chrysler Showcases Its Synthesis Cockpit Demonstrator At The CES 2023 Next Post 2023 Chrysler 300S Is Coming Back…In Limited Form