2023 Chrysler 300S Is Coming Back…In Limited Form – Miami Lakes Automall Chrysler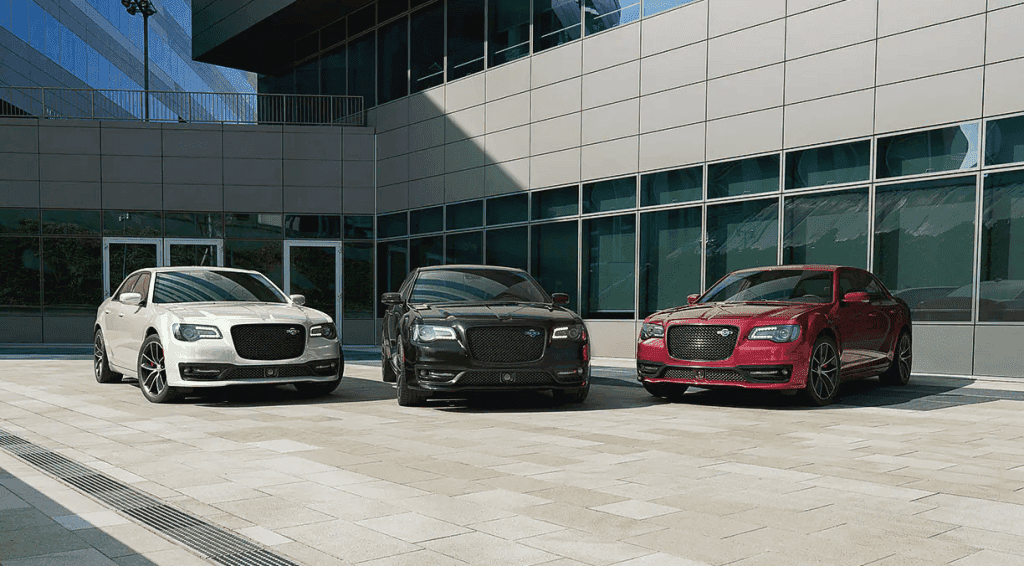 2023 Chrysler 300S
Stellantis' diamond in the rough, Chrysler , revealed its last 2023 300C model in September of last year. More specifically, a HEMI-powered model. The full-size 6.4-liter V8 was restricted to just 2,000 units, which were all sold out within 12 hours following the opening of the order books. It also came with enhancements, like a refined interior with carbon fiber accents, Brembo brakes, and adaptive suspension, commonly found on Dodge Charger and Challenger Scat Pack models.
While plenty of those missed out on the initial opening, one still might have a chance to purchase a V8-powered 300.
According to information based on dealership documents, Mopar Insiders says that Chrysler plans on releasing a more economical 300S version of the car for the 2023 model year. Allegedly, it should get the automaker's 5.7-liter V8 paired to an 8-speed automatic gearbox, transferring power to the rear wheels. This less forceful 300 model can also be geared quite well with features like heated and ventilated front seats, a heated steering wheel, and updated driving assist systems.
As with the 300C, the production of the 300S sedan will be limited. As maintained by the car blog site, only 1,450 models of the V8-charged car will be constructed in 2023, meaning that it will be even more limited than the 300C speed racer.
One should know that the famous automaker will also release a version of the 300S that is geared with a 3.6-liter V6 Pentastar engine. This powertrain has an optimal output of 300 horsepower with 264 lb-ft of torque. This version is more affordable than the 300C; however, it is much slower than the 300S and 300C. More specifically, this version takes 7.1 seconds to reach 60 miles per hour or 96 kilometers per hour, compared to 5.3 and 4.3 for the 300S and 300C, successively.
Based on the information we currently have, the 300S V8 will be priced at $50,975 (plus the destination fee). On the other hand, the 300S V6 will be thriftier with $43,750 (plus destination fee). To compare, the now unavailable 300C had a starting price of $56,595 (plus destination), which is the most expensive 2023 Chrysler 300 model. Moreover, the production of the 300S V6 will allegedly be restricted to 850 units.
Here's something worth getting excited about! The reservation books for the 2023 Chrysler 300S in both V6 and V8 models have yet to open, meaning there is still some time to purchase a new 300 sedan.
Miami Lakes Chrysler
Whether it's the Chrysler 300, Pacifica minivan, or its hybrid version, Miami Lakes Automall has your back! We sell an extensive range of vehicles from the brand in various shapes, sizes, and prices.
Check out our new online car inventory and see all we offer. Once you find something that suits your needs and interests, chat with one of our online representatives for more information and assistance.
Photo Source/Copyright: Chrysler
Previous Post The Hidden Adventurous Spirit Of The Chrysler 300 Sedan Next Post The Pacifica's Fam Cam Actually Gives Parents Eyes In The Back Of Their Head