The Chrysler 300 Goes Out With A Bang With Its Last Model For 2023 – Miami Lakes Automall Chrysler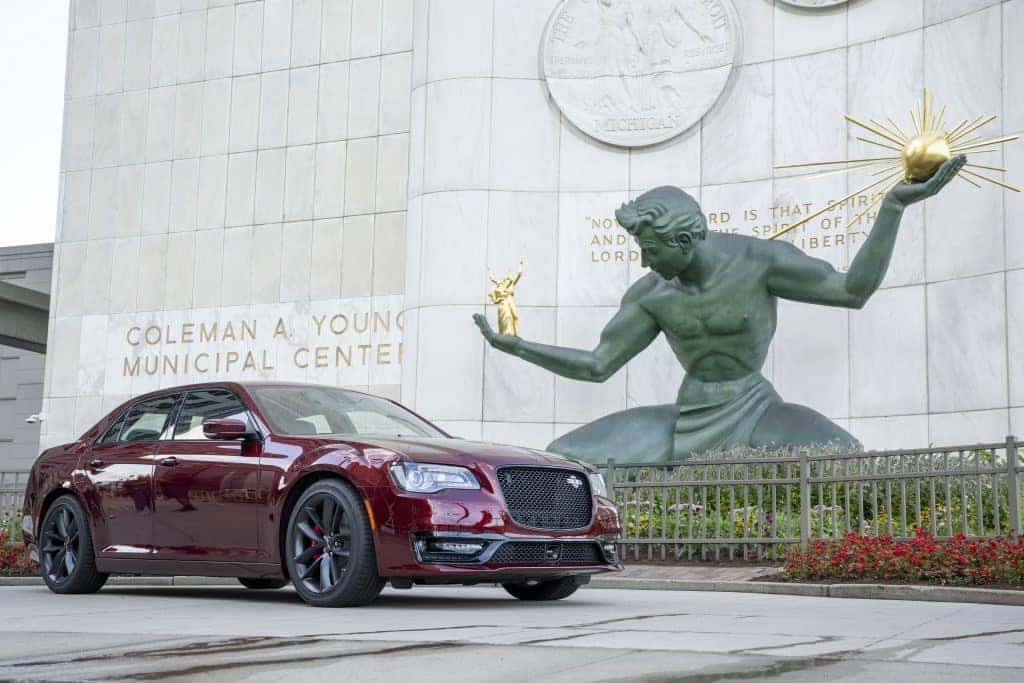 The subsidiary of Stellantis, Chrysler is celebrating almost 70 years of their iconic Chrysler 300 with the 2023 Chrysler 300C, which is motorized by a 6.4L HEMI engine with 485 horsepower. The 2023 Chrysler 300C was revealed last week Tuesday (September, 13) near the Spirit of Detroit statue in downtown Detroit during the evening of Media Day for the 2022 North American International Auto Show.
The 6.4L HEMI-powered 2023 Chrysler 300C pays homage to the Chrysler 300 as we reach an end of an area. The Chrysler 300 production will cease following the 2023 model year. First brought to the public in 1955 and reborn in 2005, the Chrysler 300 has acted as an important figure in American luxury and performance for decades.
"We're celebrating the Chrysler 300 and its iconic legacy in the automotive world," said Chris Feuell, Chrysler brand chief executive officer. "The Chrysler 300 changed the automotive world in so many ways, and we will carry that spirit of ingenuity forward as we transform Chrysler with a fully electrified future and breakthrough customer experiences."
2023 Chrysler 300C
The 2023 Chrysler 300C esteems the 300 model with a limited-production run. This special model will only offer 2,000 units in North America and another 200 in Canada.
The 6.4L V-8 HEMI engine will mark the final version of the U.S.'s big and radical sedan, generating an even more sensational 485 horsepower and 475 lb-ft of torque, and bringing the 300C from 0 to 60 mph in just 4.3 seconds. The newest 2023 Chrysler 300 can journey the quarter-mile in 12.4 seconds and can obtain a top speed of 160 mph.
The naturally aspirated engine is joined with a TorqueFlite 8-speed transmission that invigorates fuel economy while offering a max performance with 160-millisecond shifts. Surplus performance features encompass red 4-piston Brembo brakes, a 3.09 limited-slip differential, active damping suspension and black, rounded exhaust tips that lay emphasis on an active exhaust system, delivering a muscular, throaty sound.
A new version of the tri-color 300C badge dolls up the outer body on the grille and rear decklid, with the 300C journeying on 20-by-9-inch, forged wheels​ with all-season performance tires. The exterior has black chrome accents on the grille and lower fascia, along with black headlamps and taillamp bezels. Three available exterior colors for the 300C include Gloss Black, Velvet Red, and Bright White.
In the cabin, black Laguna leather front seats are engraved with the new 300C logo and further embossed with special silver stitching. Silver stitching also makes its way to the doors and leather instrument panel, with touches of carbon fiber and Piano Black on the interior bezels.
The 300C carries a luxury 19-speaker Harman Kardon audio system, and the 8.4-inch Uconnect infotainment system, along with standard Android Auto and Apple CarPlay. A few standard safety gadgets include Advanced brake assist, Lane Departure Warning Plus, and Full Speed Collision Warning Plus while comforts encompass a heated steering wheel and heated and ventilated front seats​.
The 2023 Chrysler 300C comes fully loaded with a U.S. manufacturer's suggested retail price / MSRP of $55,000, (plus destination fee). Ordering reservations can be made at Chrysler's main manufacturing website, by simply selecting an exterior color, a select dealer, and yielding a deposit.
Miami Lakes Chrysler
If you're interested in all that Chrysler has to offer, be sure to view our online new car inventory at Miami Lakes Automall . We sell a wide variety of vehicles from the company that ranges in various different shapes and sizes.
If you find something that suits your needs, feel free to chat with one of our online representatives for more information.
Photo Source/Copyright: Stellantis Media
Previous Post The 2022 Chrysler Pacifica Continues To Set The Standard In 2022 Next Post The 2023 Chrysler 300C Prepares For Its Glorious Exit