Is The Chrysler 300 Still Relevant? – Miami Lakes Automall Chrysler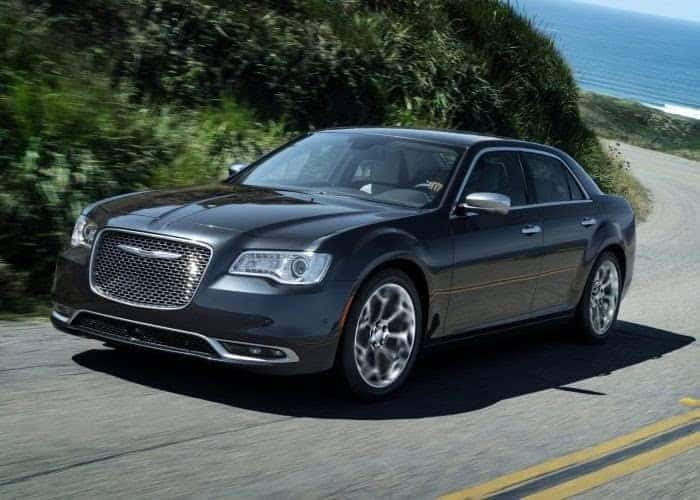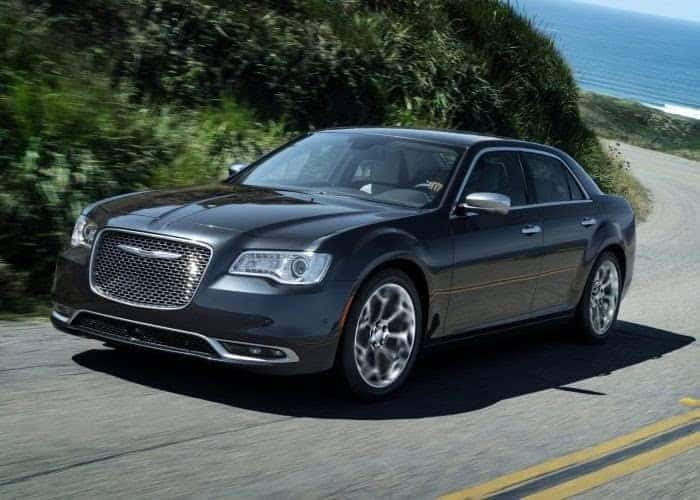 Should Chrysler's 300 Model Stay On The Market?
The Chrysler 300 made its first appearance in 2005 and was marketed as a full-size luxury sedan that was known for its economic dominance over its competitors as well as its energetic V8 engine among higher trims. Since 2011, the second generation (LX) is still cruisin' around but of course with much more impressive updates and improvements in style.
However, some might stop and wonder if the one and only luxury sedan of the company is still relevant since Chrysler often pushes hard on its minivans more than anything else. Is this vehicle still the one to watch in automotive markets? Let's find out!
Analysis
Starting off with the highlight of the 300 sedan is its spirited and powerful engine options. The standard engine on most trims is the 3.6-liter Pentastar V6 that gives out 292 horsepower with 260 lb-ft of torque, it also collaborates with the 8-speed automatic transmission. This engine is very equipped in moving the vehicle through many twists and turns, as it has plenty of torque to work with.
The second engine is the 5.7-liter Hemi V8, which is standard on the 300 C trim but optional on the 300S. This type of engine is incomparable in its segment, and even provides a bit of nostalgia when American sedans were more prevalent on freeways. On the flip side, the 300's V8 still keeps it fresh by earning an EPA-estimated 25 mpg on the highway and with a one of a kind acceleration with a roar that shows its dominance.
Drivers can enjoy even more mechanical zeal with the Hemi's 363 horsepower with 394 lb-ft of torque. Additionally, the Sport Mode transmission is standard on the 300S and 300C and helps to adjust the transmission's shift.
In terms of its overall look, simply put, the 2020 Chrysler 300 has a very old American feel to it, but not in an outdated kind of way but more of an old money of way. It has a very attractive type of elegance and grace about it that somehow manages to be a bit refreshing. There are also a variety of different exterior color options like Granite Crystal Metallic Clear Coat, Maximum Steel Metallic Clear Coat, Ceramic Grey Clear Coat, Gloss Black, Silver Midst Clear Coat, Ocean Blue Metallic Clear Coat, Velvet Red Pearl Coat and Bright White Clear Coat.
By judging from the outside, shoppers will be surprised to find that the interior isn't as nearly as conservative as the interior. All of the intricate details inside, and the seats especially have a very premium look and feel to them. There are also a lot of cool and advanced tech features to work with like dual-zone climate control, 8-way-power driver's seat, keyless entry, dash-mounted analog clock, 6-speaker AM/FM/satellite radio with an 8-inch touch screen, USB input and Bluetooth streaming.
On higher trims, you'll find more exciting prizes like a rearview camera, panoramic sunroof, leather interior, heated and cooled front seats, a tilt-and-telescopic steering wheel, navigation, power-operated rear sunshade, an 8.4-inch touchscreen display with the Uconnect information and entertainment system.
So What's The Verdict?
Without a shout of a doubt, the Chrysler 300 is still a strong player in the automotive market. Based on the overall look, this car might be recommended to drivers who like a bit more of a traditional look and feel, though it can still drive better than a lot of other vehicles in its segment.
It is also recommended to buy this cool cruiser from Miami Lakes Automall . We sell lots of family-friendly Chrysler vehicles, including its Chrysler 300 model and for an incredibly economical price of about $35,000. Visit our online inventory on our Chrysler dealership website and chat with an online representative for more assistance.
Photo Source/Copyright: Kelleys Blue Book
Previous Post The Chrysler Pacifica Hybrid Is Honored With The 2020 Best Family Cars Award By PARENTS Magazine Next Post The 2020 Chrysler Pacifica Hybrid Adds Kelley Blue Book To Its Long List of Accolades