Finally! Fiat Chrysler Automobiles Unveils Their EV Plans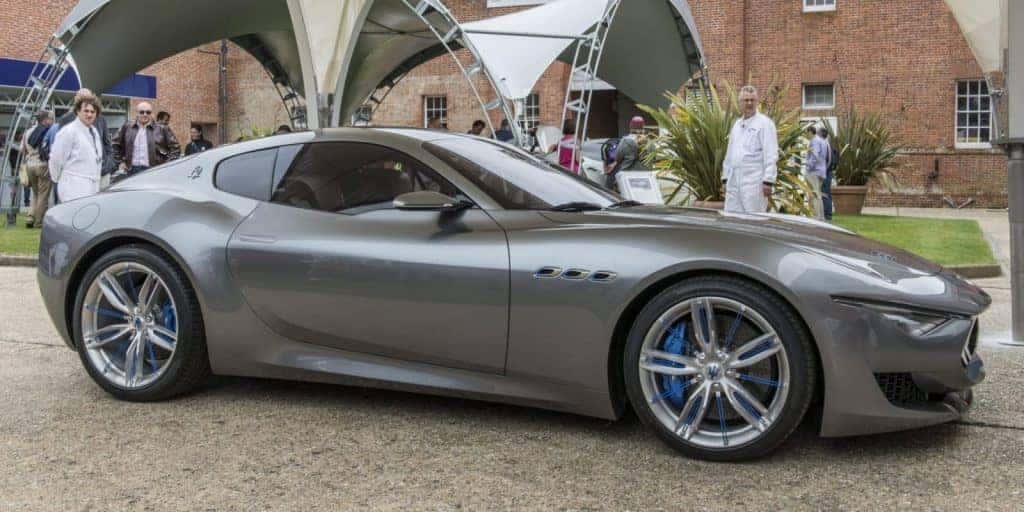 Dear Fiat Chrysler Automobiles, we were wondering when you were going to join the Electric Vehicle (EV) club – happy you could make it! Fiat Chrysler Automobiles (FCA) Chrysler CEO, Sergio Marchionne, has drawn out a five-year plan to his investors in Italy before making his exit in April 2019. After hinting here and there about his potential plans, Marchionne has finally revealed his secret – "we're going after Tesla", says Fiat-Chrysler with their new EV plan.
Disclaimer: FCA had zero intention of going electric – this was forced. If it wasn't for the very profitable Chrysler Pacifica Hybrids partnership with Alphabet Inc. Waymo's Autonomous Vehicles (AV) equipment, FCA would have nothing to offer those consumers interested in some kind of in-the-future development.
Yet, why now? Sergio Marchionne has never been known to be a huge fan of electric cars. "I'll give you a couple of broad sort of indications of where we are today in terms of the delineation of the post 2018 FCA. The first one and I've mentioned this in passing and other occasions about the fact that there's nothing that will prevent an OEM from engaging in the type of development work that Tesla has done so far. We have been – as you well know, we have been reluctant to embrace that avenue until we saw a clear – a path forward. I think we're now in a position to acknowledge at least one of our brands and in particular Maserati will, when it completes the development of its next two models effectively switch all of its portfolio to electrification" says Marchionne.
Meanwhile, Chairman and CEO of General Motors (GM), Mary Barra, embraced the EV revolution and even tossed in autonomous cars just to seal the deal. After filing papers with the US Department of Transportation, Barra plans on beginning manufacturing next year on the first ever all-electric fully-autonomous Level 5 car in the world. Clearly, GM has a goal as they go electric. However, the "regulation oriented" FCA plan will require a specific emission for specified regions. Which basically means, companies will only receive what's exactly needed from parts to electrics and nothing more.
Today, in order to meet regulations, each of the FCAs global markets receive a combination of gas, various hybrids, and Battery Electric Vehicles (BEV). Plug-in Electric Vehicles (PHEVs) will utilize the Chrysler Pacifica Hybrid's technology when transitioning Jeep, Ram, Maserati, and Fiat vehicles into the alternative variant. Recently, about 60,000 additional Pacifica Hybrid units were ordered by Alphabet Inc. Waymo is also working to transfer the Autonomous Vehicle (AV) technology into an FCA passenger vehicle for consumer use. Let's be real, FCA clearly got irritated at the fact that Maserati, a luxury vehicle, was losing so much money to Tesla, a luxury electric vehicle.

"Everything gets electrified. Look at our product portfolio and you see we're going after Tesla", says Tim Kuniskis, Head of alfa Romeo and Maserati, to NBC News. "FCA's electrified luxury models will "have a performance advantage," said Kuniskis. "At the bottom rung you have models equipped with low-performance four-cylinder engines, then moving up to higher and higher-power sixes, eights, and twin-turbo eights. The electric models will be at the top of that ladder, where I'm going to give you more horsepower and quicker 0 to 60 times," the FCA executive boasted.
By 2022, Maserati's all-new "Maserati Blue" Program will electrify four cars. including the all-new Quattroporte and Levante, plus the Alfieri and Alfieri Cabrio. The first to arrive, in 2020, will be the Maserati Alfieri and will be available in both coupe and convertible models. The all-new Quattroporte will follow in 2022 – both the Quattroporte and Levate will receive PHEV variants as well.
Now, for the main event – the strategy. So, we already know that Marchionne is putting together a five-year plan. Costing about $10.5 billion, this EV development will run through 2022. By 2021, Jeep will have 14 electrified vehicles, four BEVs, and every Jeep model will have some kind of electrified option. Fiat will also expand on their 500e by 2020. As a regulatory-based execution; the strategy, however, is performance based. After watching the success of the SRT program, FCA plans to make their electric program performance-oriented as well.
As previously mentioned, we're happy to see that FCA finally joined the EV party. Hopefully, these next five years prove to be profitable and productive. Interested in test driving the all-new 2019 Ram Truck ? Come visit the Miami Lakes Automall located in Miami Lakes, FL or visit our websitefor more information on our entire new car inventory selection. .
Photo Credit/Copyright: electrek.co
Previous Post FCA Develops New Aluminum Alloys for Turbo Engines Next Post The Late Automotive Giant – Sergio Marchionne