Fiat Chrysler Goes Green-With The Responsible Sourcing Blockchain Network – Miami Lakes Automall Chrysler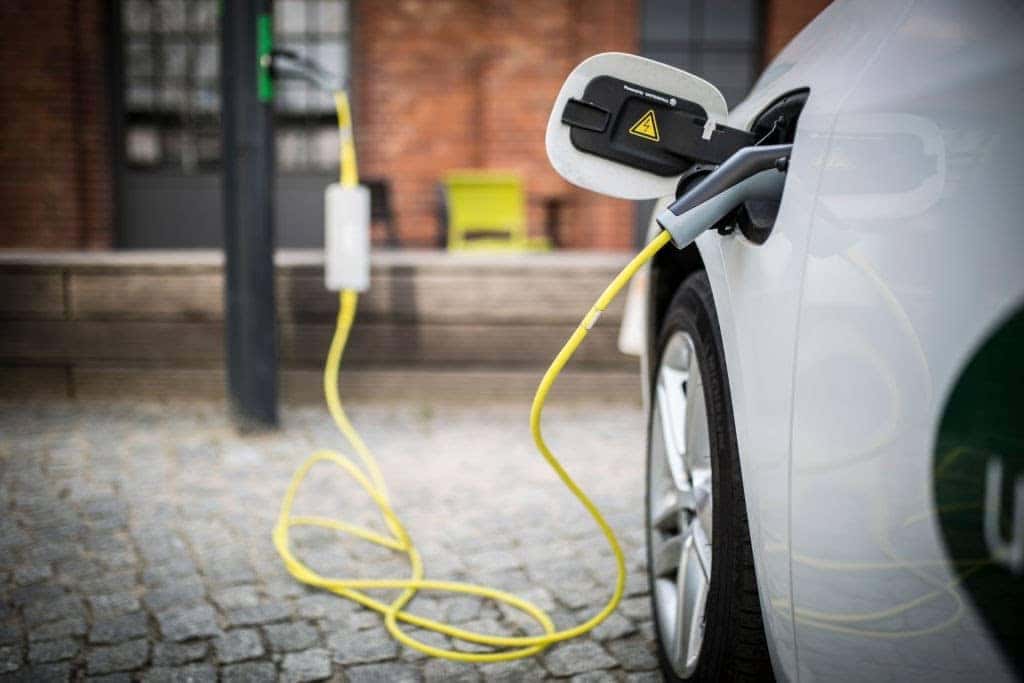 BERLIN, GERMANY – APRIL 24: An electric car is pictured during charging on April 24, 2018 in Berlin, Germany. (Photo by Florian Gaertner/Photothek via Getty Images)
Blockchain network
Tuesday, December 10, 2019, Fiat Chrysler Automobiles revealed that it has joined the Responsible Sourcing Blockchain Network (RSBN), an industry alliance that uses blockchain technology to support ecological, responsible sourcing and production methods from mine to market.
The RSBN is on course to become operational on a commercial standpoint by the Spring of 2020.
The ability to trace and map raw materials is vital in order to significantly reduce practices that are unethical and threaten the future for the communities in which the raw materials are sourced.
"Our commitment to the responsible procurement of raw materials is vital to the integrity and sustainability of our supply chain, especially as our electrification strategy ramps up," said Carl Smiley, Chief Purchasing and Supply Chain Officer, FCA. "Embarking on this journey together with technology and industry leaders will propel our ability to have visibility into artisanal and small-scale mines, allowing us to better manage the social and environmental impacts of our business."
By 2022, the FCA plans on launching more than 30 electrified nameplates. The consortium will aid in having a responsible supply chain of cobalt, which is used in lithium-ion batteries that power electric vehicles.
RSBN will build an open, industry-wide blockchain platform to trace minerals in a responsible manner from its source. The RCS Global assesses each participating entity responsible for sourcing requirements set by the Organization for Economic Cooperation and Development (OECD) and industry bodies. Ford Motor Company, Volkswagen Group, Volvo, LG Chem and Huayou Cobalt are participants in the RSBN.
"We are hugely excited that Fiat Chrysler Automobiles, one of the world's leading auto manufacturers, has joined the RSBN. With this move, FCA signals its intent to robustly address the issue of responsible sourcing in its supply chain and we look forward to working with them to achieve this," said Dr. Nicholas Garrett, CEO, RCS Global Group. "The RSBN is expanding rapidly, connecting actors throughout the battery supply chain and beyond, all of whom have a focus on proving good practice in responsible sourcing and production."
United Nations and OCED 5 Step Framework
To add on, efforts to become more sustainable align with United Nations Sustainable Development Goals, which seek to tackle global issues, specifically those dealing with poverty, inequality, climate, environmental degradation, prosperity, and peace and justice.
The OECD 5-Step Framework for Upstream and Downstream Supply Chains is also used and taught to suppliers. This framework gives a common and foundational tool in order to aid in solidifying responsible sourcing practices and decisions made throughout the supply chain. Suppliers and their sub-suppliers are required by Chrysler to abide by applicable global laws and regulations.
2019 Chrysler Pacifica Hybrid
Speaking of Eco-friendly, Chrysler has an ecological vehicle that is both family-friendly and inexpensive, the 2019 Chrysler Pacifica Hybrid. This plug-in hybrid goes has 33 miles of range paired with a standard V6 engine. It also has advanced safety features such as the blind-spot monitoring for its base models and many more for its advanced models.
This 2019 model has six trims. The L base includes a version of Chrysler's Uconnect touch-screen infotainment system with Apple CarPlay and Android Auto compatibility.
All models come with the SafetyTec Group. This includes blind-spot monitoring and parking sensors.
The LX adds features like tri-zone climate control, touring suspension, automatic headlights, steering-wheel-mounted audio controls, and a power-adjustable driver's seat.
_ For more information on these models visit Miami Lakes Automall . Representatives are standing by! _
Photo Source/Copyright: Creamcoin
Previous Post MLAM Fiat Chrysler Makes Merging Moves With French Automaker Next Post Fiat Chrysler May Get A New Name For The New Year