Chrysler's Airflow EV Is More Than Just A Concept – Miami Lakes Automall Chrysler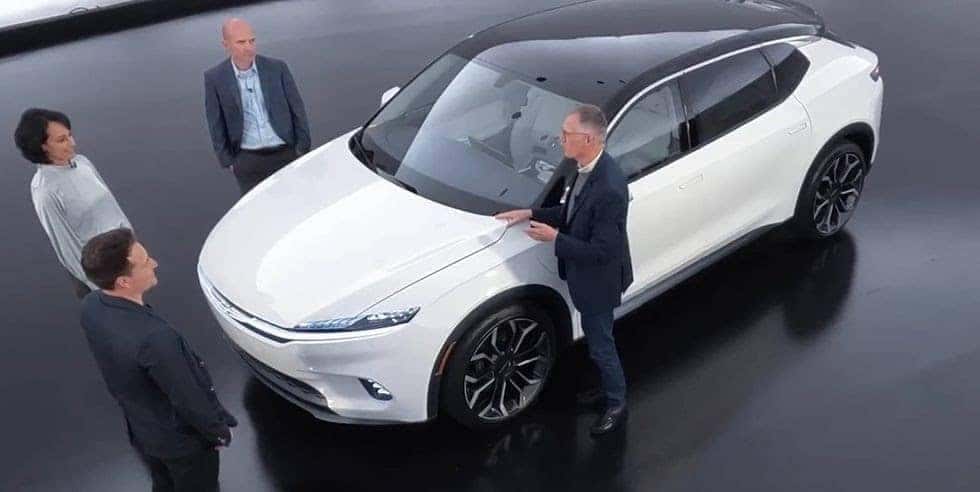 Chrysler Airflow EV Concept
At long last! Chrysler revealed its first new models in several years, and it appears to be in the form of an electric crossover. More specifically, a crossover that could potentially flaunt the classic Airflow nameplate. This new car was first shown during parent company Stellantis' EV Day event at the beginning of this year. Now, more information has been revealed regarding this concept piece, which is supposed to display new technology, which encompass electric platforms, driver-assistance features, and infotainment software.
On Software Day, CEO of Stellantis, Carlos Tavares said during the company's presentation that its "more than a pure concept" and suggested that this car could arrive in production by 2024, backed by North American trademarks for the Airflow name, which was filed in 2019 and again this year (2021).
It isn't an accident that Chryler's new model nearly mirrors the shape and proportions of Ford's Mustang Mach-E. Car and Driver's winner of EV of the Year is already seeing success in sales in the car market. Although we don't know the precise size of the Airflow, it seems highly probable that it will serve as a competitor for the Mach-E and other electric compact crossovers like Tesla's Model Y and Volkswagen's ID.4.
Stellantis has already announced their intentions to build four new EV platforms, which encompass: STLA Small, STLA Medium, STLA Large, and STLA Frame. It's quite possible that the Airflow would end up on STLA Medium. According to previous statements Stellantis has made about its new electric models, this means that it could reach a driving range of up to 440 miles and use electric motors that produce between 167 and 241 horsepower. It's also likely that there will be an all-wheel-drive (AWD) dual-motor option.
Inward, the Airflow features an exciting bundle of screens, starting with a large central infotainment display that's sandwiched between separate screens for the driver and passenger. There are also entertainment screens for the rear seats. Connectivity features will presumably involve over-the-air updates and vehicle-to-vehicle communication.
Although the timeline of the production of Chrysler's Airflow certainly isn't concrete, we can deduce from the fact that it has side marker lights and exterior mirrors that it will arrive in showrooms a bit sooner than we might expect. Stellantis is aiming at 2024 for its new platforms, so it's plausible that this Chrysler model will make its way to North America by 2025.
Miami Lakes Chrysler
Although we may have to wait a while for Chrysler's new electric concept, you'll never have to wait for anything at Miami Lakes Chrysler . We sell an excellent bundle of vehicles from the brand that range in various shapes and prices, such as with their Pacifica Hybrid minivan or full-size 300 sedan.
Those who are interested in any of our vehicles can simply view our online new car inventory . Once you find something that suits your particular style and budget, you can virtually chat with one of our representatives for further information and assistance.
Photo Source/Copyright: Stellantis
Previous Post 2022 Chrysler Pacifica Review Next Post The Chrysler Airflow Concept Is Leading Us 400 Miles Away