Chrysler Windsor Assembly Plant Upgrades Complete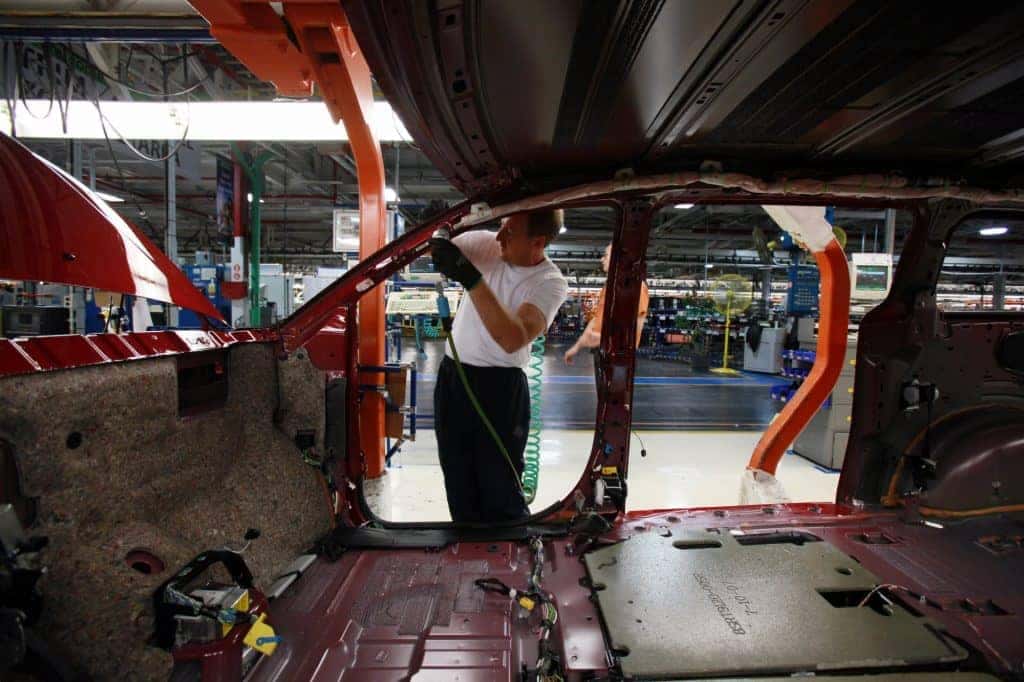 As one of the most popular automakers in the world, it only makes sense that Chrysler would have assembly plants all over the place. This goes a long way in ensuring that the company is able to keep up with demand.
For approximately three months, the Chrysler Windsor Assembly Plant was closed for renovation. During that time, the company put $2 billion into upgrades, ensuring that its minivan assembly plant remains one of the most modern and technologically advanced in the country.
Workers at the plant are excited that the renovation has come to an end. Not only does this mean they get to return to work, but even more importantly, they are able to do so in a state of the art plant that is unrivaled by most.
What Does the Future Hold?
In the years to come, Chrysler has plans on using the assembly plant to build minivans that are sold at dealerships across North America. This includes the new 2016 model which is set to reach production by the end of summer. While this vehicle has yet to hit Chrysler dealership lots, when it does the automaker expects it to be one of its biggest hits in years.
Before the Windsor Assembly Plant reaches full production of the 2016 model, it will produce a few hundred minivans for safety inspections and crash tests. From there, once everything checks out, it will be "full go" for the workers at the plant.
Chrysler has made many changes over the last few years, including a dedication to upgrading many of its facilities. It took a while for the Windsor Assembly Plant to be completed, but the final result was well worth the time and money.
Chrysler continues to make big moves, many of which have gone a long way in attracting a broader spectrum of consumers.
Previous Post What is the best Miami Chrysler dealer? Next Post Chrysler Ready to Evolve Through Innovation