Chrysler Pacifica Named in the 10 Best List of Trucks and SUVs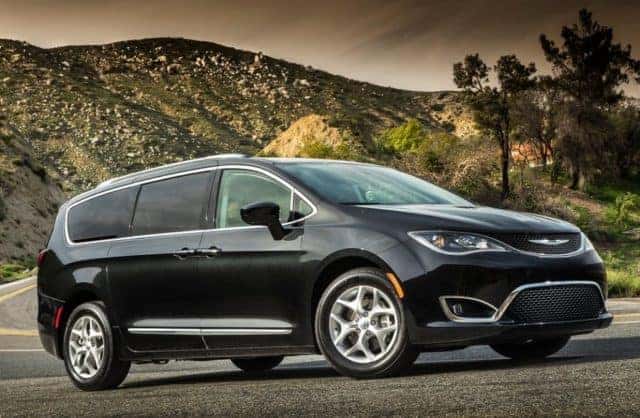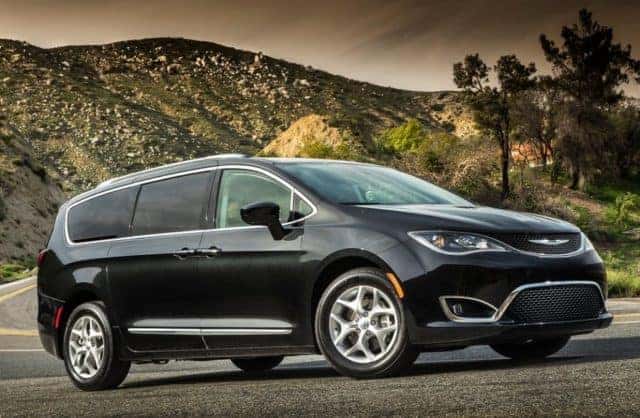 The images speak for themselves. The minivan is spacious enough for a family of six. Its exterior design and feature make the Chrysler Pacifica the sleekest minivan out in the 2019 market. And parents won't need to second-guess if their children will be comfortable or "what will they do until we get to our destination?"
This vehicle has it all. Comfort, theater-like entertainment and the ability to detect oncoming danger.
Hazaa for Chrysler's Pacifica. It has been added (again) to "Car and Driver's top 10 Best" lists and they are winners (again) in the Van category. This is Pacifica's third nomination and third consecutive win.
"Pacifica beat its other competitors in a comparison test, against Odyssey, and a Toyota Sienna in 2017 and 2018," according to caranddriver.com.
Car and Driver, a magazine published by Hearst publishing and one of the most highly regarded car magazines by car enthusiasts and automotive manufacturers in the automotive-sphere for its integrity and engineering insights, has a system under which it evaluates its candidates against its perspective peers.
It's the 100-point scale, where each score is based on how well they do their intended purposes (driving and safety) and how easy it is to operate (technology).
There are six Chrysler Pacifica trim levels that are offered in the market at the moment, the L, LX, Touring, Touring-L, Touring-L Plus, and Limited.
Perhaps the fact that this model has made this list time and time again speaks in volume to the same basic design, powertrain and performance level it offers. This years model meet the high bar that previous models have set.
The saying goes, "why fix something that's not broken?" and it seems like Chrysler has learned not to mess with something that has worked for them previously.
SEATING:
Pacifica has a way of making people feel comfortable whether in the passengers or driver's seat. Need to make more room? This model has the capability to quickly convert itself into a three-row vehicle and also store the second and third rows with the aid of Stow 'n Go seating. There's no need to worry as you have over 243 possible seating configurations that allow you to convert into the seating of your choice.
If looking up at the sunny sky is something that entertains the children, or passengers alike, the 2019 Chrysler Pacifica is available with a Tri-Pane Panoramic Sunroof.
TECHNOLOGY:
The all-new 2019 model is a reinvention of the previous model year Pacifica with easy functionality, versatility, and also technology.
It's the availability of a full array of 4G Wifi with theater rear-seat entertainment system and with everything, it has to offer this minivan is the perfect vehicle for families who take long trips with their children.
Have your hands full with groceries or other packages? The Chrysler Pacifica is designed with those inconveniences in mind. It's designed to let you open the vehicle with hands-free power liftgate with the simple kick of the foot.
SAFETY:
Imagine cruising out on the open road with no worries of accidents happening because of the security that the Chrysler Pacifica offers. The top of the line Advanced SafetyTec featuring Forward Collision Warning With Active Braking, Lane Departure Warning with Lane Keep Assist, and a 360° Surround View Camera System.
The Forward Collision Warning With Active Braking will provide you with both audible and visual warnings and apply Automated Emergency Braking if need be.
With Lane Departure Warning with Lane Keep Assist the word you are looking for is automatic. This feature will automatically help guide you back into your lane if you've drifted outside unintentionally.
The available 360° Surround View Camera provides a bird's-eye view, using four cameras around the vehicle to fabricate a fully stitched image.
The Chrysler Pacifica was named an IIHS Top Safety Pick for 2019 when equipped with optional front crash prevention and specific headlights.
THE CAR IN NUMBERS:
The 2019 mini-van weighs 4,330 lbs with its dimensions being 204? L x 80? W x 70? H. With the cargo value of 32.3 ft³, 140.5 ft³ (with the seats included), this vehicle has more than enough space for little Jimmy's soccer team.
PERFORMANCE:
Going after life's goals can be challenging that's why there's a minivan that can keep up with everything life can throw at it. With the 3.6L Pentastar V6 engine, the Chrysler Pacifica delivers 287 horsepower and has a 262 pound-feet of torque. It also has one of the Best-in-Class towing capability and delivers 28 mpg highway.
PRICE:
The 2019 Pacifica has a starting MSRP of $26,995 (plus destination fee).
With all of its features and top performances review, it is no wonder that the Chrysler Pacifica was named once again in the '10 Best List of Trucks and SUVs' for 2019.
Check out the Chrysler Pacifica at Miami Lakes Automall .
Photo Credit: Kendall Dodge Chrysler Jeep Ram
Previous Post Chrysler Portal Rumored for 2020 Production Start Next Post Chrysler Pacifica VS Toyota Sienna – War of The Minivans?