Chrysler Pacifica – Beneficial Features for Families and Businesses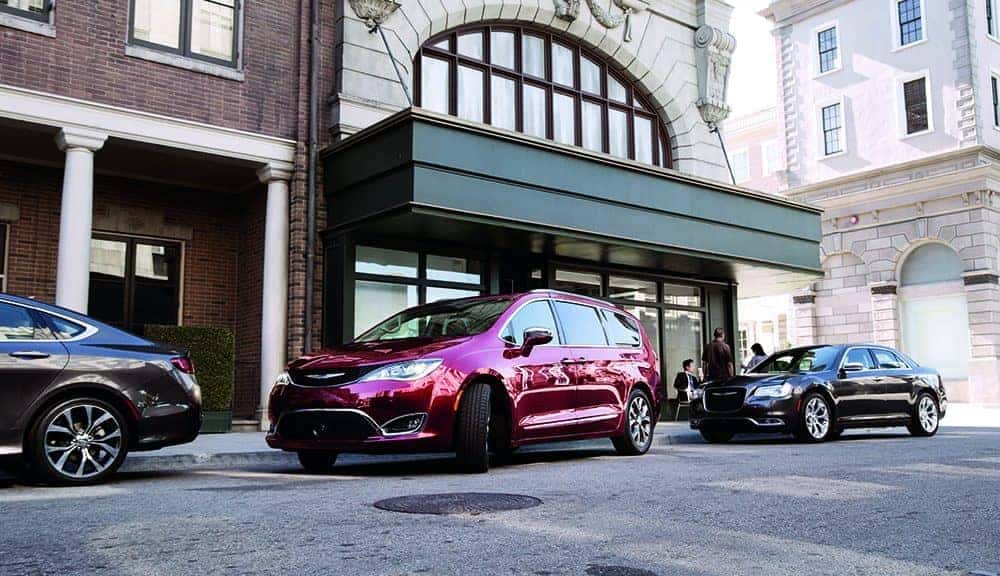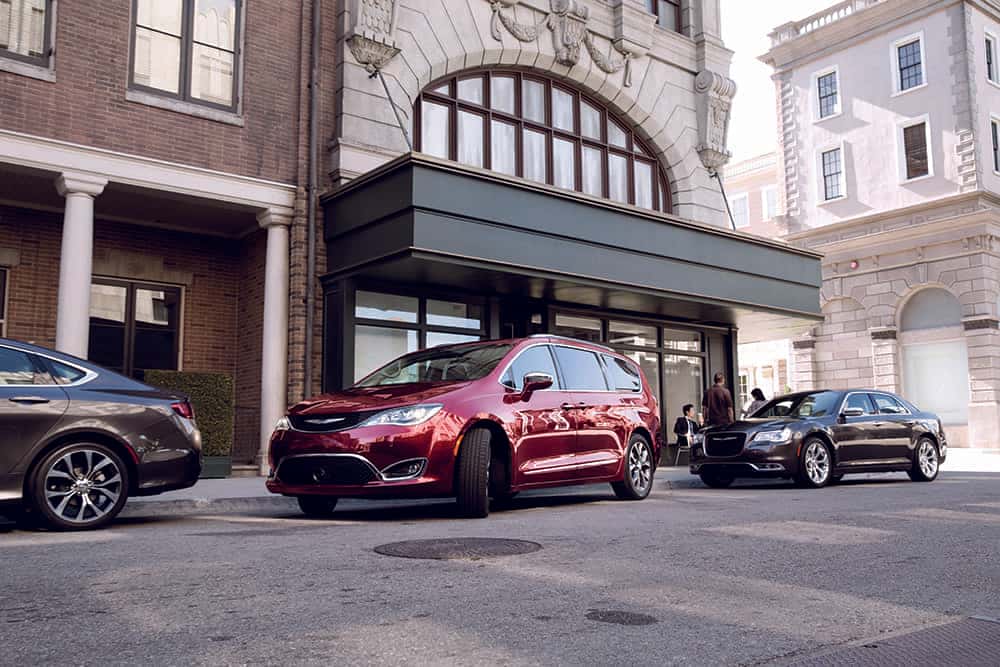 There's no question that the Chrysler Pacifica and the Chrysler Pacifica Hybrid are excellent choices for families. The 2017 Pacifica has been named "Best New Family Car" by Cars.com, it ranked Highest in Initial Quality in the minivan segment in the 2017 J.D. Power IQS, it was named "Best Buy" in the minivan segment by Consumers Digest , and it was the only minivan given a Top Safety Pick+ rating by the IIHS — wow — and that's not even all of the awards.
All of those awards were for the 2018 model year, but little has changed with the 2018 model year Pacifica, and the other available minivans weren't given many upgrades, so we expect the Pacifica to earn all of those titles again.
And although it is pretty clear that the Pacifica is one of the best (if not the best) family vehicles, all of the things that make the Pacifica a great family vehicle also make it a great investment for business owners. In fact, the Chrysler Pacifica and Chrysler Pacifica Hybrid may actually be even better options than the "mini" cargo vans that are on the market. Don't believe us? We'll show you all the ways a Chrysler Pacifica or a Chrysler Pacifica Hybrid are awesome options for businesses.
Cargo Volume
Buyers that are on the market for a mini cargo van, like a Ram ProMaster City, Ford City Connect or Chevy City Express, are in search of a vehicle that isn't quite as big as a full-size cargo van, but a vehicle that offers a large covered area for cargo. And while cargo space is the goal of all of those vehicles, the Chrysler Pacifica actually has more cargo volume than those three options .
The Chrysler Pacifica has three rows of seats and it is equipped with Stow 'n Go seating, a feature which allows users to easily fold the vehicle's seats into storage compartments that are built-in to the floor. When the second- and third-row seats are folded up into their floor storage compartments, there is 140.5 cu. ft. of cargo capacity behind the first row of seats. The Chevy City Express only offers 122.7 cubic feet of cargo capacity, the Ram ProMaster City only offers 131.7 cu. Ft. of cargo capacity and the Ford City Connect only offers 103.9 cu. Ft. of cargo capacity on the short wheelbase model and the long base model offers slightly more cargo capacity (149 cu. ft.) but that is only when the passenger seat is folded down!
Versatile Cargo Volume
Not only does the Chrysler Pacifica offer more cargo room than the other vans, but its versatile and easy-to-use Stow 'n Go seats make the Chrysler Pacifica an excellent choice for people that need a vehicle for their business but also want to use it for their family. The Ford, Ram and Chevy "mini" cargo vans can be fitted with two or three rows of seats, but the seats are not easy to remove, so it wouldn't be a practical option for someone that needs a large cargo space during the day and wants to bring their family to dinner in the vehicle at night. Additionally, when the Ford, Ram and Chevy "mini" cargo vans are fitted with additional seating, the max number of passengers they can carry is seven, the Chrysler Pacifica is available with seating for up to eight passengers.
Fuel Economy
The Chrysler Pacifica is available as a plug-in hybrid electric vehicle (PHEV) and it's an extremely fuel efficient option that saves money in fuel costs overtime, and it may also earn a business local and/or state tax credits and/or incentives, in addition to the $7,500 federal tax credit buyers qualify for.
The Chrysler Pacifica Hybrid has an average combined city/highway hybrid fuel economy of 84 MPGe, which is significantly more than the combined city/highway fuel economy of the Chevy City Express (25 mpg), the Ram ProMaster City (24 mpg) or the Ford Transit Connect (23 mpg). To put those numbers into real life savings, fueleconomy.gov estimates that the average driver of the Chrysler Pacifica Hybrid will save $2,250 in fuel costs over five years in comparison to the average vehicle, whereas the other three vehicles will actually cost drivers more than $750 in fuel costs in comparison to the average vehicle in five years.
Safety
In addition to the Pacifica's Top Safety Pick+ rating from the IIHS, the Chrysler Pacifica is available with preventative safety features like Perpendicular and Parallel Park Assist, Lane Keep Assist, Blind Spot Monitoring System, and Full Speed Forward Collision Warning Plus, and not only do those features help to ensure all of your employees are safe, but they also help to ensure that the business' vehicle will never be out of service due to a collision.
Shop the Chrysler Pacifica
* Come by Miami Lakes Automall to check out the Chrysler Pacifica and all of its awesome features. *
Previous Post Stay Cool, Go to the Beach, Summer is a Breeze in the Chrysler Pacifica Next Post Quick Guide to Chrysler Terms