Chrysler CEO Reveals Brand Will Debut Three New Electric Models by 2028 – Miami Lakes Automall Chrysler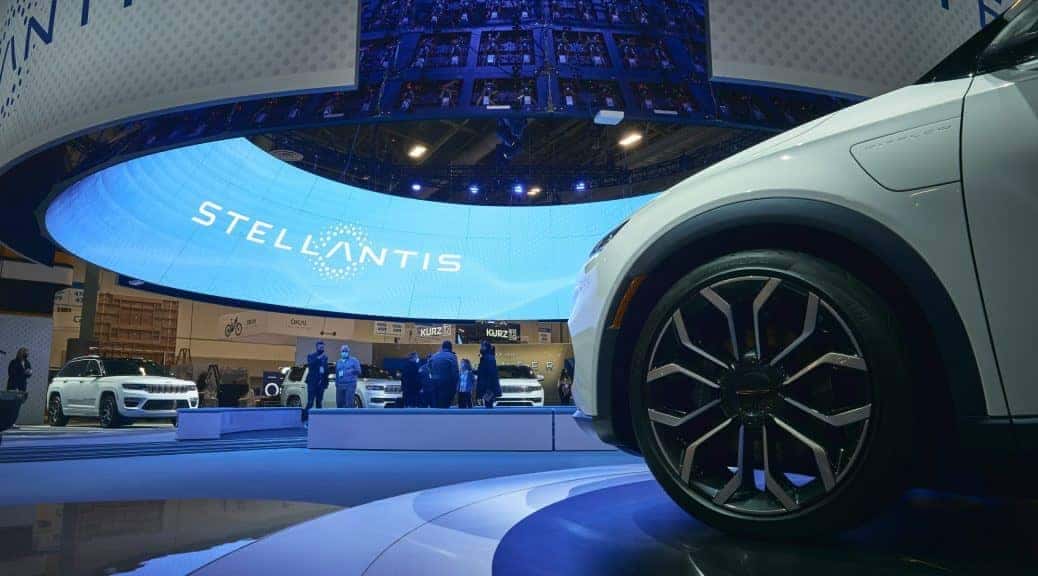 New Details On Chrysler EV Transition
Following the debut of Chrysler's Airflow concept, CEO Christine Feuell is telling us even more details about the company's future EV lineup. Feuell revealed to MotorTrend, that it is a "certainty" that Chrysler will have more offerings in 2028 than its current three nameplates: The 300, Pacifica, and Voyager (fleet-only).
This handsome crossover concept is only a shadow of what we have in store, despite the fact that the automaker has avoided saying whether or not it's fully committing to the actual launching of the production version.
To be frank, Feuell said that the Airflow concept wouldn't even go into production, and she wasn't even completely sold on using the Airflow moniker. However, the CEO did reveal that the company's first production electric model will gain much of the concept's design features and technology.
Set to release in 2025, the EV will be developed on the STLA Large platform, along with all of the brand's upcoming productions. However, if it's worth going off of the Airflow, the new crossover will encompass a 118-kWh battery pack providing a range of 350-400 miles.
Following the arrival of the production model, Chrysler will then introduce "one or two" more electric SUVs. Despite Feuell refraining from going into much detail, one of the new vehicles will probably be a full-size SUV, considering that the almost-Airflow will be a 2-seater midsize electric crossover. We're also entertaining the possibility of a three-row midsize model.
We also can't forget the minivan segment. In spite of the extensive rise of SUV sales, Feuell says that minivans are still important to Chrysler and will make it through the EV transition.
However, one should expect a simple switch from a gasoline-powered Pacifica to a fully electric one, as the automaker wants a "fresh perspective" on what their minivan can be.
While the CEO didn't reveal an exact timeframe for the next-generation minivan, or what she would call a "multi-purpose vehicle," it's quite possible, given that the Pacifica is still in its fifth year, a newcomer will likely arrive after the company's planned electric SUVs.
Although it's debatable whether or not the future will be kind to the 300 sedan, especially since Feuell didn't confirm (or deny) that there will be a next-generation 300. Regardless, the current model will wave goodbye in 2024, as well as its platform roommates, the Dodge Charger and Challenger. While Dodge models will be swapped out by a new EV muscle car in 2024 (also constructed on the STLA Large platform), the 300 might not be so lucky.
Miami Lakes Chrysler
We might have a bit of a wait when it comes to Chrysler's Airflow concept, but there are still some green options from the company, particularly with the Chrysler Pacifica Hybrid . This plug-in minivan has many useful and entertaining features like the Stow'n Go seats, Amazon Fire TV, Uconnect Theater, and much more!
Whether you're waiting on the Airflow Concept and interested in the family-friendly Hybrid minivan, Miami Lakes Automall has your back! Just view our online new car inventory, and once you find something that fits your needs, chat with a representative for further assistance.
Photo Source/Copyright: Stellantis Media
Previous Post Chrysler's Airflow Concept Is A Showstopper at The 2022 CES Next Post Electrified Chrysler and Jeep Models Are Getting New Wall Chargers