3 Reasons to Lease a Chrysler – Miami Lakes Automall Chrysler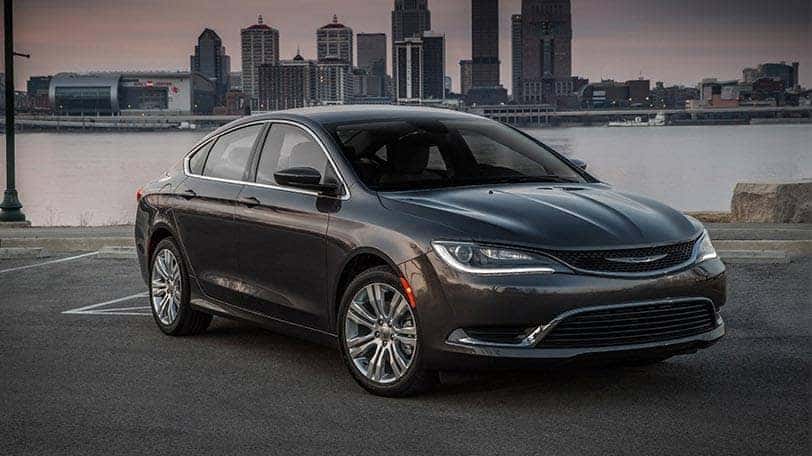 Chrysler is a different kind of vehicle, as it combines luxury styling and amazing performance to give you the best of both worlds. More important, with affordable prices on their newest models, it gives you an opportunity to experience this world-class luxury without breaking your budget.
One of the best ways to accomplish this is to lease your new Chrysler. Leasing offers a myriad of appealing benefits. Here is a look at three of them.
Lower Payments
With leases, you won't have to make as high of a downpayment or make large monthly payments. This gives you the unique opportunity to experience Chrysler's luxury at an affordable price.
Less Repair Costs
When you lease a Chrysler, you'll lease the vehicle for a short amount of time, typically between two to four years. What's great about this is you won't incur many repair costs, since Chrysler's warranty would cover any repairs should they arise. This lowers the cost of ownership compared to owning, where once the warranty expires you would have to pay for all repairs.
Great Incentives
Chrysler often offers excellent incentives on leasing their vehicles. Currently, if you qualify, you could lease the 2015 Chrysler 200 for $273 a month for 39 months with nothing due at signing. This represents a huge savings where you can experience Chrysler's newest model at a great price.
This is just a sampling of the many benefits leasing provides. When you are ready to buy, be sure to visit us at Miami Lakes Chrysler. Our finance team will learn more about your needs and work with lenders to craft the best lease deal for you.
Further, what separates us from other Chrysler dealers in Miami is our service. When you visit us, you'll experience a comfortable and informative vehicle buying experience where you will gain satisfaction from the honest service we provide. To experience our difference in customer service, feel free to visit us today!
Previous Post 3 Ways Chrysler Vehicles Make Traveling Easier Next Post New 2015 Chrysler 300 with 8-Speed Transmission Revealed