2020 Chrysler 300 Review: The Engine That Roars – Miami Lakes Automall Chrysler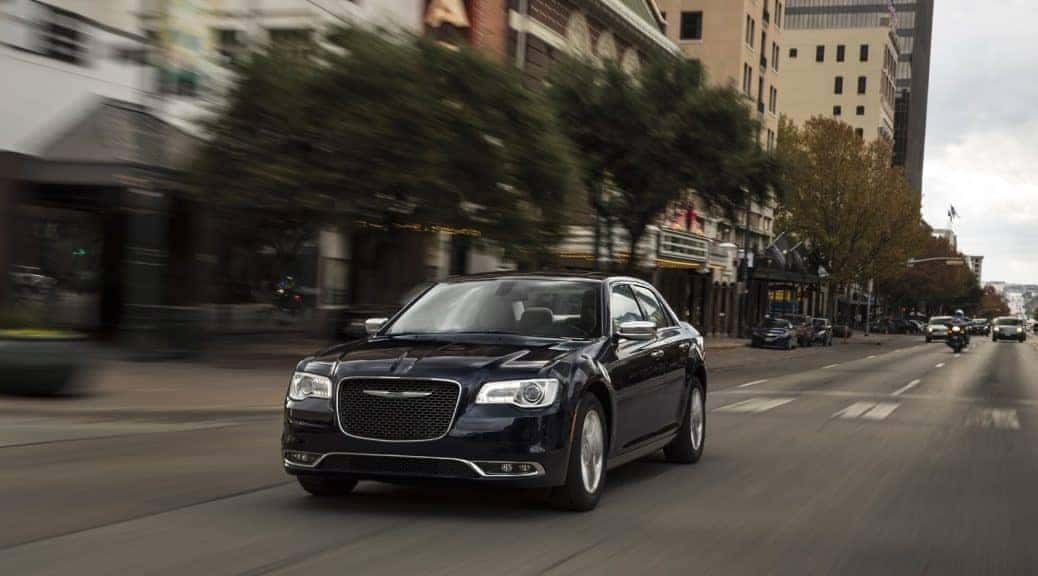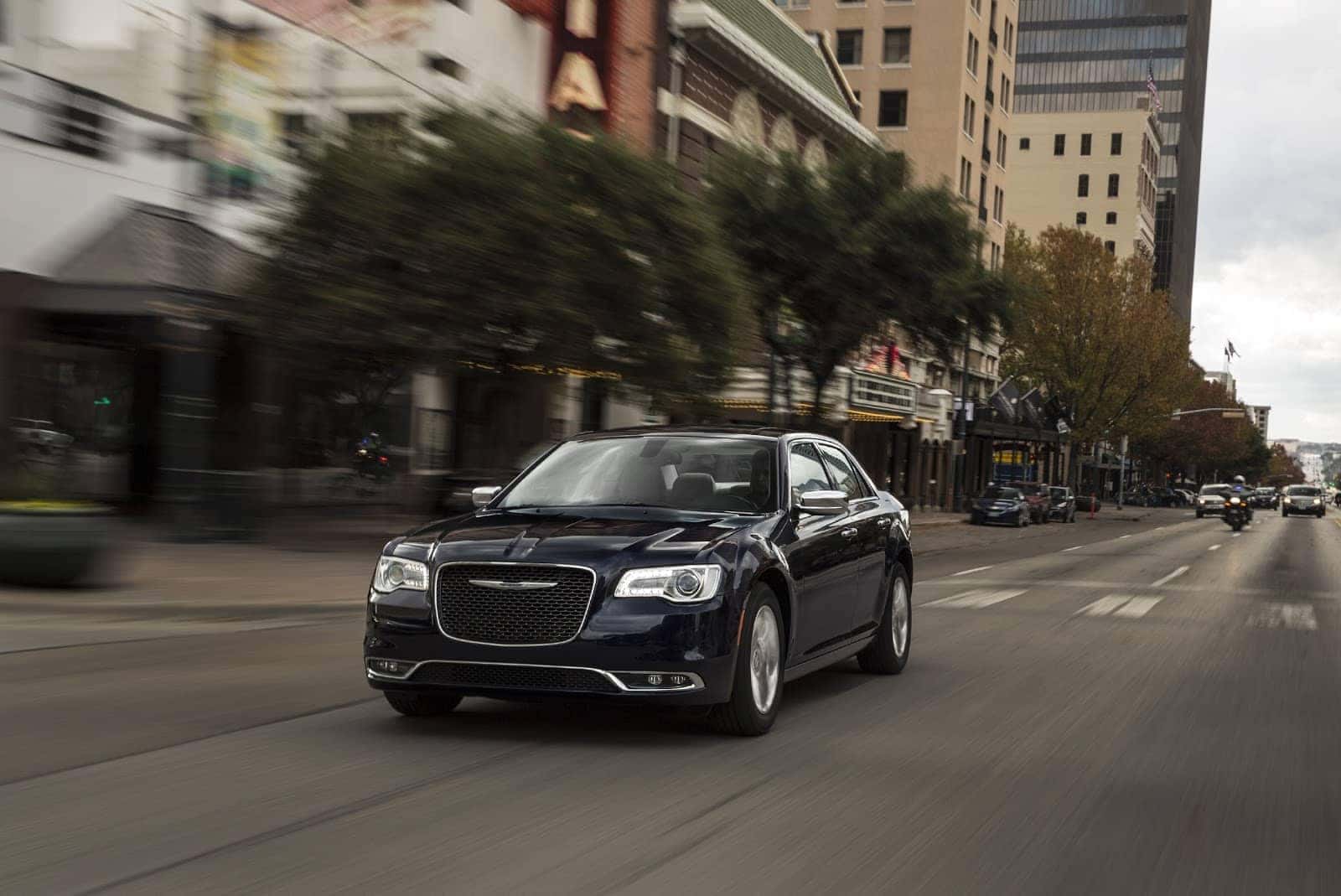 You'd probably never know just by looking at it but the 2020 Chrysler 300 sedan has been around since 2005, the same year the sitcom How I Met Your Mother premiered, American Idol was still relevant, and Tom Cruise jumped on Oprah's couch. Since then Chrysler designers have certainly exerted themselves with impressive updates and intricate style changes in order to keep the full-sized vehicle dominant in its category and it's safe to say that it works.
In addition to the fact that Chrysler makes sure that its products are constantly up-to-date, one thing that always provides dominance over its competitors is its economic prices and its famous V8 engine on its higher trims.
Engine and Drive
A standard feature on this year's Chrysler 300 is the favored 3.6-liter Pentastar V6. This engine produces 292 horsepower on Touring and Limited trims but 300 with the 300S. The V6 is more than equipped to swiftly move through the vehicle through crossroads has plenty of torque to work with (260 lb-ft for Touring and Limited; 264 for 300S).
The company's 5.7-liter Hemi V8 is standard on the 300C and optional on the 300S. It produces 363 horsepower and 394 lb-ft of torque, creating an incredibly dynamic and energetic performance.
Chrysler's 300 model can be best described as quiet yet powerful. This sedan has plenty of zeal even from the standard V6 engine but the Hemi V8 engine provides an exhilarating acceleration with 363 horsepower with a ride that is leveled and exact thanks to its 8-speed automatic transmission. The Sport mode transmission is standard on the 300S and 300C and helps to adjust the transmission's shift.
Playing devil's advocate, some may find the extra amount of thrust and exhaust rumble of the V8 exceptionally appealing but the combination of capability, effectiveness and the overall price with the V-6 engine makes it an absolute must-have, especially with the plethora of optional gadgetry. Additionally, for those who live in an area in which dealing with snow and slippery roads are common, it might be worth investing in the all-wheel-drive. Overall, the performance is phenomenal and can easily outfox a Toyota Avalon or Chevy Impala.
Exterior
The look of the 2020 Chrysler 300 model no doubt embodies the look of American luxury sedans. It has a vibe about it that is a combination of a yacht club and senior executive. It has a unique design that you just can replicate and still continues to emanate attractive refinement.
The Chrysler sedan displays blacked-out characteristics and offers Sport Appearance and Chrome Appearance packages on the introductory 300 Touring model, both of which feature 20-inch wheels. The top Hemi-electrified 300 C model includes Platinum Chrome on its grille and trim. It also includes a great selection of color options like Granite Crystal Metallic Clear Coat, Maximum Steel Metallic Clear Coat, Ceramic Grey Clear Coat, Gloss Black, Silver Midst Clear Coat, Ocean Blue Metallic Clear Coat, Velvet Red Pearl Coat and Bright White Clear Coat.
Interior and Features
As with most Chrysler models, the 300 provides a roomy and comfortable interior, and anyone who tags along for the ride will enjoy the generous amount of room. This sedan also has a trunk that is 16-cubic-foot, providing more than enough room for all of your luggage and other cargo necessities.
The dashboard and seats have a high-class look to them and there are a lot of advanced gadgets and gizmos to work with such as dual-zone climate control, 8-way-power driver's seat, keyless entry, dash-mounted analog clock, a leather-wrapped steering wheel, a split-folding rear seat and 17-inch aluminum wheels. Cool entertainment features are also included, like with the 6-speaker AM/FM/satellite radio with an 8-inch touch screen, USB input and Bluetooth streaming.
Grander trims include a rearview camera, panoramic sunroof, leather interior, heated and cooled front seats, a tilt-and-telescopic steering wheel, navigation and power-operated rear sunshade. In addition to the 8.4-inch touchscreen display with Chrysler's user-friendly Uconnect information and entertainment system, all models come with a dapper 7-inch information display between the analog tachometer and speedometer.
Miami Lakes Chrysler
At Miami Lakes Automall , we sell plenty of cars that are family-friendly and have the latest features, more specifically the Chrysler 300. Those who are interested in any of our models can check out our Chrysler inventory and chat with an online representative for assistance.
Photo Source/Copyright: Fiat Chrysler Automobiles
Previous Post Chrysler Lends A Helping Hand With Its No Kid Hungry Partnership Next Post The Chrysler Pacifica Hybrid Is Honored With The 2020 Best Family Cars Award By PARENTS Magazine