Woman Wins Dale Earnhardt Jr.'s Stingray | Chevy Dealership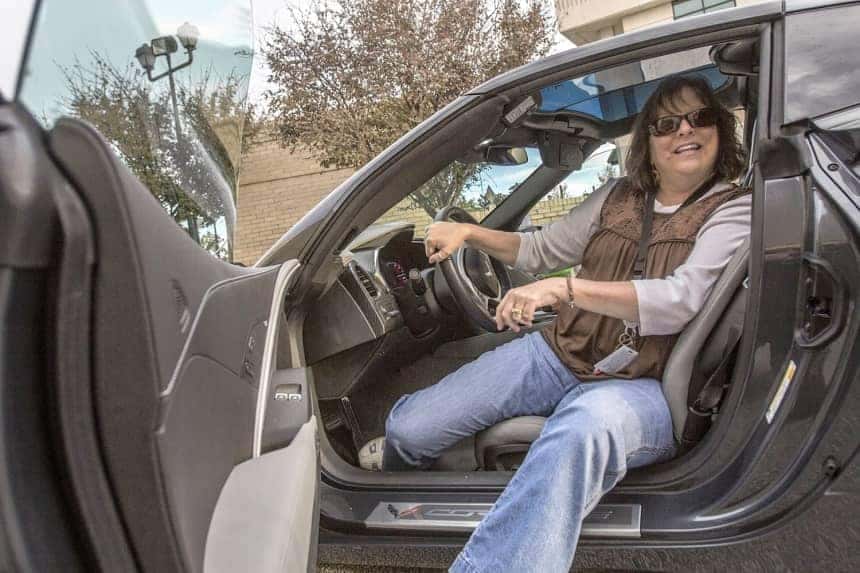 A woman named Wendy Smith recently ended up with her very own 2014 Corvette Stingray, but she didn't get it from a Chevy dealership . Check out this great story of how it came to be hers.
Through the years, Dale Earnhardt Jr. has earned quite a reputation for paying it forward. He's carried on his family's legacy by raising money for the Earnhardt Foundation to help those who are struggling, particularly children.
Earnhardt has also always had a passion for Corvettes, stemming from his time racing in them with his father.
So it's not surprising that one of his most recent charity efforts involved the raffling off of his 2014 Corvette Stingray. Each ticket cost $25, and the proceeds went to the fund in his family name.
8,888 tickets were sold, paying tribute to the number 88 car that Earnhardt Jr. races. The winner was blown away by her luck, but most felt like no one could have deserved it more.
Wendy Smith of North Carolina bought one ticket because she saw information about the raffle on Facebook.
She thought it was a neat idea and liked that it was going to benefit underprivileged children, so she decided to contribute.
She knew she wouldn't win the Corvette, but she read that second and third place winners would get an opportunity to meet Earnhardt Jr. She thought that seemed like a pretty exciting opportunity in and of itself.
So you can imagine how shocked she was when she found out that she had actually won the Cyber Gray Stingray. In the end, it cost her only $25.00 to own a Corvette.
Now here's why Wendy Smith was the perfect person to win. She has already fought and successfully beaten cancer twice and is now confronting breast cancer for a third time.
Smith said "I don't know that being sick makes you any more deserving than anyone else. But it's certainly been a blessing. And I'll take it!"
Earnhardt Jr. met her when she went to pick up the car, and he paid all of the extra fees and taxes for her.
There's no doubt that Smith will enjoy going for a spin in her Vette which is also equipped with the Z51 performance package from Chevy.
Previous Post 3 Reasons the 2015 Sonic Outdoes the Competition Next Post Special Edition Camaros Honor Gen 5