Why Truck Buyers Love Diesel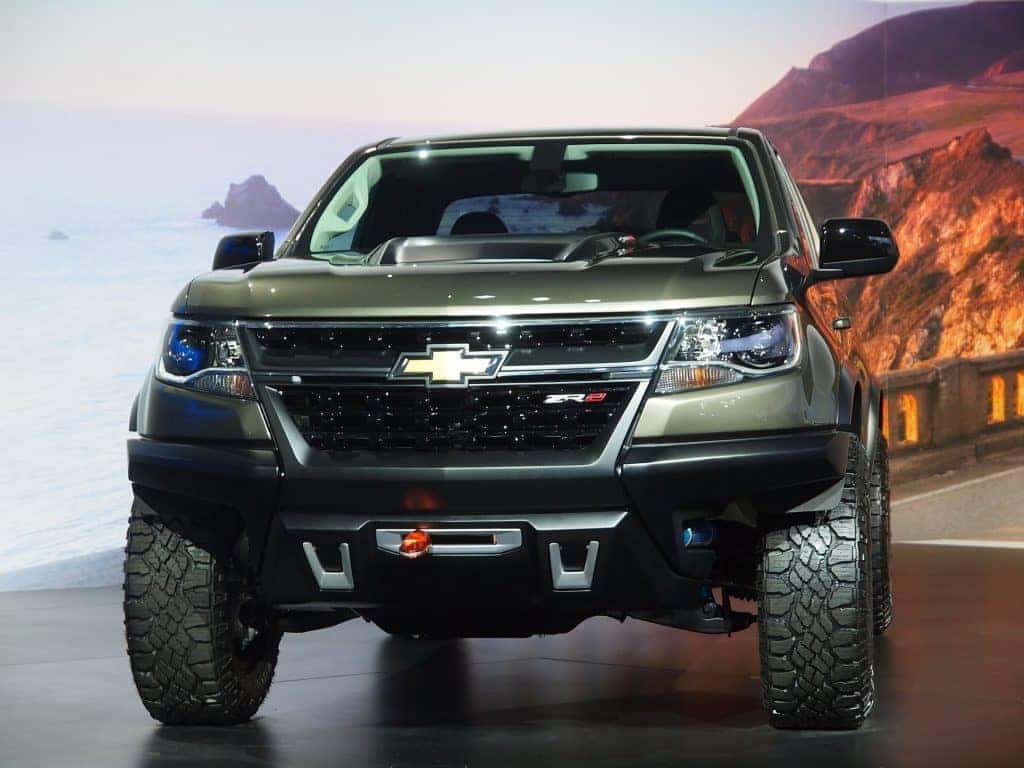 Only a truck owner knows when it's time to kick it up a notch or two and take it to next level. A diesel powered truck is not an all day everyday kind of vehicle. It's not an impulse buy.
Chevy dealers in Miami know it's for when you're clearing tree stumps off the land you want to build your home on, or trailing your boat to the dock for the summer. It's to make your life that much easier on the ranch and farm or when your boss needed to have the extra debris removed from the construction site and you could step up to the plate.
Remember when that storm that ripped through town? It was with the help of you and your diesel pickup that roads were able to be opened again from fallen trees. It's for these and more reasons why you drive and love a Chevy diesel pickup. Need more reasons?
Clean Diesel Technology
It's an unfortunate truth right now that if asked which is cleaner gasoline or diesel, the majority of people would answer diesel. It's unfortunate because it's not true.
Because of some many new government regulations, tests have been conducted and shown that diesel fuel currently omits less emissions than gasoline. In fact because of revisions in engineering and design with a focus on decreasing emissions, tests were conducted to see if horsepower and torque could remain while keeping a diesel engine as strong.
The results concluded that fuel emissions were 99% lower than they had been in a decade.
A Slew of Improvements
Alright, so we're being told it's a cleaner fuel than gasoline. There have to be other reasons to why people drive diesel powered engines.
Diesel powered engines usually get about 30-35% more in fuel economy than gasoline powered engines because diesel is richer in energy. Containing more usable energy than gasoline, diesel fuel is also more efficient and energy dense. It is for these reasons that diesel is the more efficient fuel.
Because of its fuel efficiency, there will be fewer stops at the gas station. Fewer stops at the gas stations means more money saved. Most states have diesel fuel priced similarly to gasoline. Not all states, but should some do and should you be one lucky enough to have that, other diesel drivers will let you know lucky you are.
Diesel Engines Have Longevity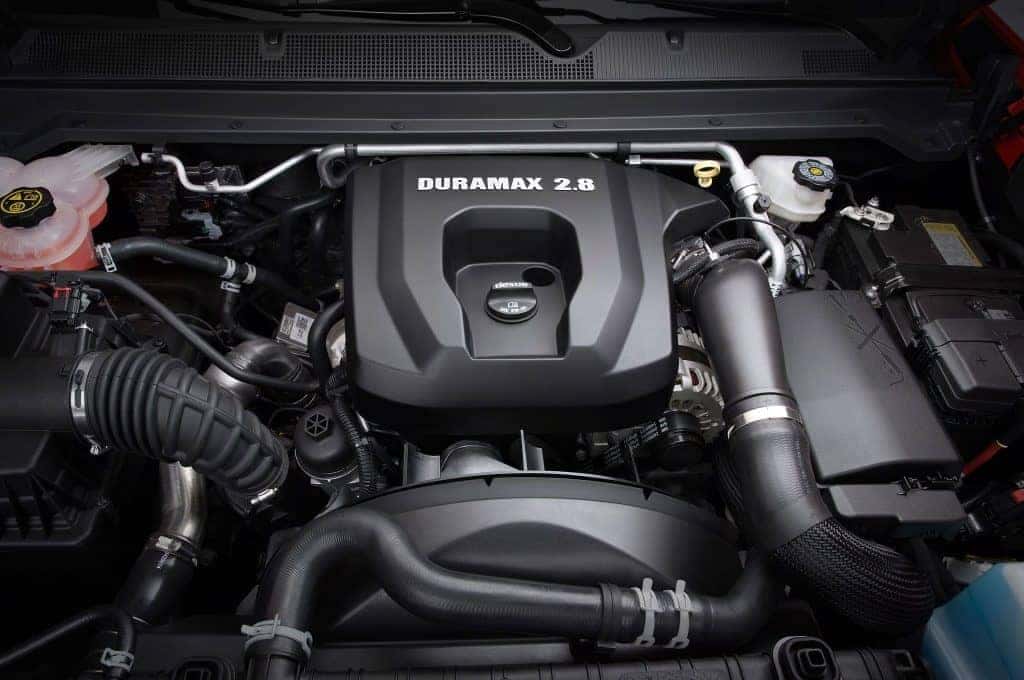 This is both a good and bad thing. It's good because we want cleaner fuel engines to be running as long as they need to be. Lower emissions is great for our atmosphere and future. It's bad because diesel engines that were made before the ULSD (Ultra Low Sulfur Diesel) regulations of 2010 are still on the road today and continue to run on less clean diesel fuel. (As of December 1st 2010, all diesel sold in the United States has to qualify as ULSD, ultra low sulfur diesel.)
Expenses
A diesel powered truck can last a long time before you'll be spending any real significant amount of money fixing it.
Diesel is only sometimes less expensive, if at all in some states, than gasoline. But given the frequency with which you drive, or your average mileage you may not feel a huge bump in costs.
Because diesel is used to power home and industrial generators, commercial trucks as well as to heat oil, the demand for diesel already exists. Should diesel start to have more of a demand then price will inevitably rise.
Rugged Power
The comparison has been made before that while gasoline operates like a racehorse; fast and firey, diesel operates more like a workhorse strong and slower with more endurance.
Despite the obvious machismo that comes from owning a diesel truck, the fact that they are more powerful than any other truck out there is not only hugely appealing but totally practical should you require a large amount of power from your pickup.
Diesel engines are built stronger to withstand rigors of high compression. Because of their rugged build and endurance level, diesel engines can go a lot longer than gasoline engines before having major repair work done.
No Longer Loud or Dirty
Like many comedians of the late 80's who were loud and dirty, the diesel engine has done some growing up. Responsibility rushed in with the new millennium and more rigid government regulations were being issued. Tests to find cleaner energy and lower emissions were conducted.
Loud engines noises went the way of the hair bands and the whole diesel world was changing. Engine redesign along with improvements in noise and vibrations dampening technologies have made for a much smoother ride and quieter engines in newer models.
Sometimes loud and dirty is okay, but most times, its best to leave those things in the past where they belong.
Introducing the 2016 Chevy Colorado Diesel Powered Duramax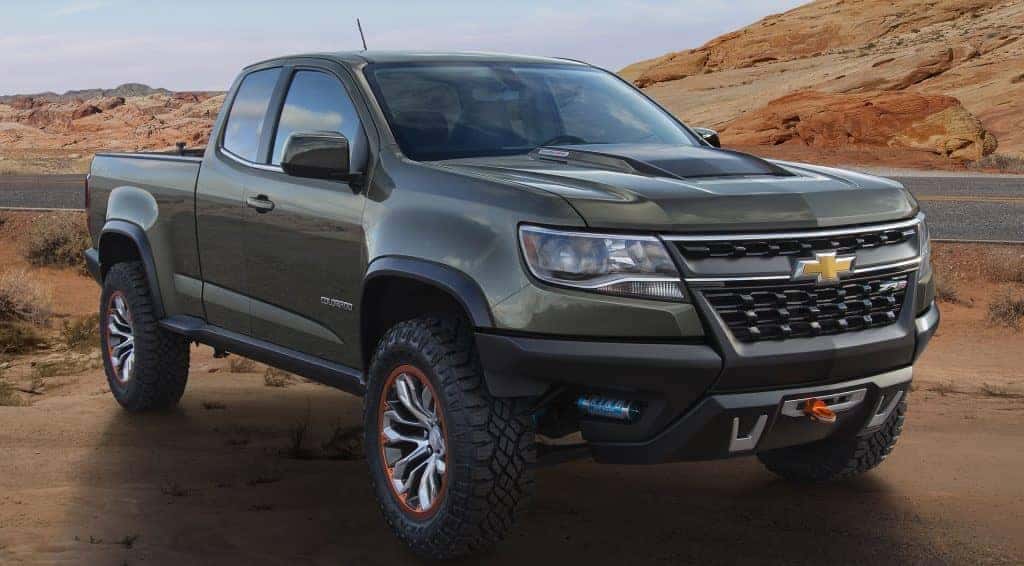 With all these reasons why people love driving diesel, it should be no wonder that America's favorite pickup trucks would bring a diesel powered engine to its midsize pickup family. In an effort to draw more allure to the 2016 Colorado, Chevy will be releasing their new 2016 Colorado powered by a diesel engine.
As the only diesel truck in the midsize truck category, Chevy is adding a lot of attitude to their newest family member.
Impressive Powertrain
Becoming diesel means it will have more power and better fuel economy than its gasoline powered twin. Even though its a 2.8L 4 cylinder engine, the Colorado makes 181 horsepower at 3400 rpms. It has 369 lb/ft of torque at 2000 rpms. In a 6 speed transmission drivers will have the choice of either rear wheel or four wheel drive.
Don't let the horsies get you down, the diesel Colorado has a towing capacity of 7,700 lbs which is 700 lbs more than its current model. Coming standard on the diesel will be a Z82 towing package with an integrated trailer-brake controller.
Because of new improvements within the diesel world, GM protests that this is the cleanest diesel ever. Thanks in part to a cooled exhaust-gas recirculation system, which mixes some exhaust gas back into the air intake, a process that GM says helps lower combustion temperatures. Similar to other modern diesels, the 2016 diesel Colorado will use an exhaust after-treatment to scrub out pollutants.
While the EPA has yet to release its fuel economy ratings, GM is hoping their newly introduced midsize diesels will get over 30 highway mpgs.
Safety and Costs
Because of the required safety package; forward collision and lane departure alerts, and the convenience package; rear window defroster, sliding glass, fog lamps, remote start, damped tailgate, bring the diesel Colorado's base price up $3730 more than its sister model.
Will this stop interested parties from test driving and leaving with the new 2016 Colorado? Chances are slim. Diesel trucks are rarely an impulse purchase and with America's Chevy finally making a diesel powered engine in a midsize truck, chances are greater they'll be hard to keep on the lot.
Let's face it. There are plenty of good reasons to drive a diesel powered truck. Their sheer power, their massive appeal, the rugged exterior all contribute but all of that just contributes to the real reason: the way you feel driving it. It makes you feel like you can conquer anything that's put in front of you.
Diesels aren't in every vehicle and they're not made for every truck. It's a special and unique person who drives a diesel powered engine.
And you know you are exactly that person.
Previous Post Why Mike Trout Chose a Silverado Over Camaro for His MVP Prize Next Post Super Chevy Weekend Will Feature Classic Cars