The Previous Generation Silverado Is Sticking Around – Miami Lakes Automall Chevrolet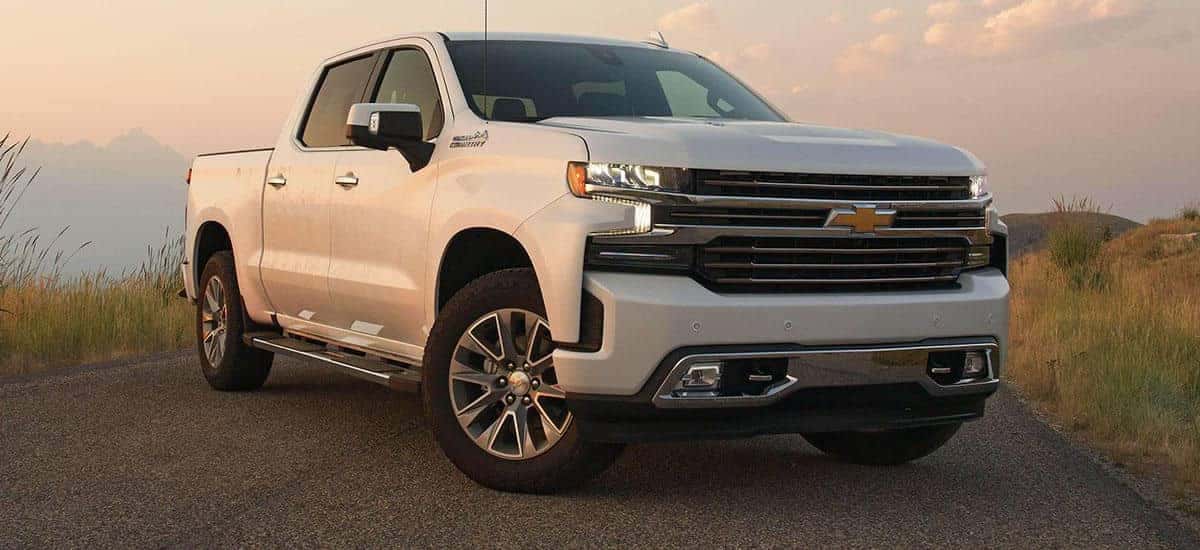 Photo credit: Chevrolet
For those who have not yet test-driven the previous-generation Chevrolet Silverado, they will have more time to decide on getting one. Chevrolet will remain making the prior generation pickup throughout the 2019 calendar year. The stock of previous generation Chevy pickups will continue to be produced alongside the brand new 2019 Chevrolet Silverado that is now available for purchase. So what are the reasons behind having both and what are the differences? Let's start by breaking down the plans for the older-generation Chevrolet Silverado.
Plans For the Previous Generation Silverado
Automotive News reports that Chevrolet will produce the older truck, named internally as the K2, and then they will phase out the truck gradually over 2019. Chevrolet CFO Dhivya Suryadevara informed _ Automotive News _ that crew cab models will be the first to end its production, succeeded by the double cab models and then eventually the regular cab versions in the second half of 2019.
The new generation Silverado crew cab models, which started assembly in Fort Wayne, Indiana earlier in 2018, and the double cab models began production in October 2018. A Chevrolet production plant in Silao, Mexico, will be ready to produce pickups by January and will launch production of the regular cab models simultaneously with crew cabs.
General Motor's Oshawa, Ontario plant in Canada creates the T1 double cab bodies and then exports them to Fort Wayne to finalize and complete the pickup's assembly. This process is known by those in the company as the "Oshawa shuttle," the method decreased how long the process takes, giving General Motors the ability to make a target number of trucks required to support a new vehicle launch and provide dealerships all over a chance to be stocked properly with the Silverado.
Why Make Them Both Together?
While the previous edition of the Silverado will be sold side-by-side by the latest and greatest Chevrolet Silverado, this doesn't mean that the new generation Silverado isn't that spectacular (it is) or that the previous generation pickup didn't sell well (it has) as they both have their fans. The General Motors approach is similar to what Fiat Chrysler Automobiles (FCA) is doing with their single cab version of the Ram 1500, selling both the all-new 2019 Ram 1500 with their retitled 2018 Ram 1500 as an ever-so-slightly refreshed 2019 Ram 1500 "Classic".
While General Motors does not provide their sales numbers monthly, a quarterly report will have to do to showcase how great a decision this move is later on. How will the Silverado fair? Time will tell, but having choices is always a plus for consumers. However, the difference between both generations shows that the latest Silverado is definitely superior to the prior generation.
The Difference Between The Newest Silverado and Previous Silverado
The 2019 Chevrolet Silverado is way more convincing and capable than the previous Silverado. New components and a new frame go along with a redesigned interior. The new 2019 Chevy Silverado carries multiple powertrains that have improved their fuel economy from the previous model year. A 5.3-Liter V8 eight-speed automatic and 6.2-Liter V8 with 10-speed automatic transmission both allow more than a 5 percent improvement in city fuel economy, hitting 17 mpg and an improved 23 highway mpg. Silverados with the four-wheel drive and a 6.2-Liter V8 engine gain a fuel economy rating of 16 mpg in the city and 20 mpg on the highway.
Two more powertrain options are set to arrive before long, the 2.7-Liter Turbo and Duramax 3.0-Liter Turbo-Diesel engine, but the fuel efficiency has not been announced yet. The maximum towing capacity has improved by 500 pounds to 12,200 pounds when powered by the 6.2-liter V8 with av available Max Trailering Package, and there's also an increase in payload capacity up by 14 percent. Not to mention, the all-new 2019 Chevrolet Silverado starts at just $29,795 MSRP (plus destination fee). The 2019 Silverado production is set to expand and include the powerful Duramax 3.0-Liter inline-six turbo diesel LM2 engine by early 2019.
Drive Chevy At Miami Lakes Automall
The dealership that has the newest 2019 Chevy Silverado is Miami Lakes Automall . We want to help our customers find what they are looking for and provide a wonderful customer experience. We're available seven days a week and you won't regret your excellent experience with our trustworthy and knowledgeable staff.
If you're looking for a place to go for proper maintenance, our certified service team can help out, even if you didn't buy with us. Make a service appointment and we'll attend to your current vehicle. We handle everything from oil changes, exhaust repairs, tire balances to coolant flushes, vehicle inspections and tire rotations. Stop by Miami Lakes Automall today!
Previous Post The 2019 Chevrolet Silverado Configurator is Completely Customized Next Post Which Crossover Fits Your Life?